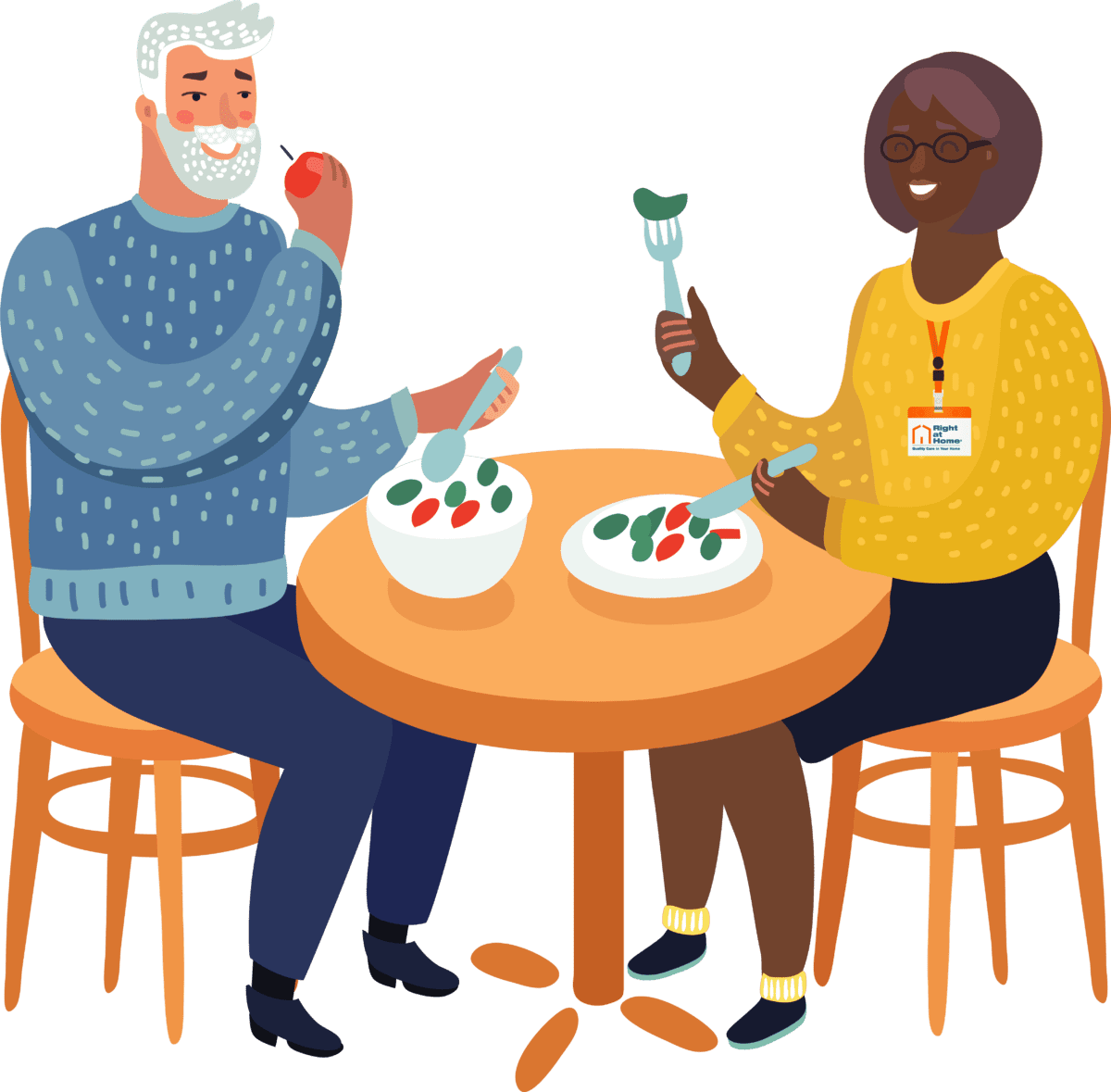 It is recommended that you eat a variety of food from different food groups and include 5 portions of fruit and vegetables a day. You should also try and drink plenty of fluids. If you want to learn more about maintaining a balanced diet you can read the Eatwell Guide from the NHS. Those with special dietary requirements should consult their GP or registered dietician for personalised advice.
We know that healthy eating is a big part of life and can be a huge factor in a person's wellbeing. If you are concerned that a family member or loved one may be struggling with their nutrition or dietary requirements, Right at Home can help. Our services can support you to create balanced and nourishing meals with our meal preparation service.
Our CareGivers are there to aid quality of life for all Clients and always encourage a healthy lifestyle including hydration and keeping active.