Success for the under 30 Right at Home franchisee
Almas Adam is young and ambitious with his eye on a big future. At only 27 years old, he was crowned the bfa Young Franchisee of the Year, 2018. Being under 30 isn't a barrier to building a successful business, as Almas is consistently proving.
Almas Adam is a Right at Home franchisee in Loughton in Essex, with big plans for his business. He journeyed into franchising after graduating from Greenwich University with a 2:1 in Business Law. His first business venture saw him invest, together with his brother Safwan, in the first of six CeX franchises, overall creating 85 jobs. Not satisfied with settling in retail, Almas turned his attention to a new challenge, the care industry.
As a young man in his 20s, Right at Home offered Almas a new and exciting opportunity to step into. Although he had no previous experience of the care sector, this wasn't a hindrance to Almas seizing the chance to offer something back to his local community. He was determined to be able to support his dad's retirement, after years of being supported by him, and had seen first-hand how important quality care is. So, combined with a drive to make a difference to people's lives every day, and having received Right at Home's excellent training, he has built a successful business, right in the heart of Loughton.
Almas' ethos to life perfectly to the Right at Home ethics and vision. Franchisees don't need previous experience in the care sector to consider our franchise; they simply need a passion to provide outstanding care, and a desire to give back to their local community.
"I am passionate about franchising," Almas explains about his decision to enter the world of franchising. "I believe it is an ideal model for young people, like myself, to develop our own businesses. You can learn from the franchisor to develop the knowledge and interpersonal skills required to build a successful and sustainable business. This offers a safety net when generally, we don't have a lot of experience in work." 
Right at Home offers exceptional Client-focused homecare, giving Clients the confidence and dignity to remain in their own home for as long as possible. Right at Home business owners ensure Clients are fully supported by outstanding care, provided by an attentive team of local CareGivers. The quality of the care provided is industry-recognised, based on the award-winning ratings Clients consistently give our homecare services on the UK's leading review site, www.homecare.co.uk.
The Right at Home management franchise was established in 2011 by CEO, Ken Deary using the vast experience he gained as a McDonald's franchisee, and having opened and managed a privately-run care home. "We are a fully active member of the British Franchise Association, and all our 50-plus franchisees are highly-engaged, rooted firmly in the collective desire for excellence," Ken says. "We aim to positively impact the lives of our Clients. Our network consistently scores the franchise over 90% in independent franchisee satisfaction surveys. This is a clear indication of what new franchisees can expect when they join the Right at Home network."
Almas' determination to succeed has recently led to him being acknowledged by the franchisor, and the franchising industry! At the bfa award event, held in June, Almas beat other under 30 franchisees to be crowned Young Franchisee of the Year, 2018. A massive accolade, despite being only 27! "We wanted to put Almas forward for this award to highlight how owning a Right at Home business it isn't all about experience," says Ken. "Almas is a shining example of how being dynamic, driven, and committed to following the Right at Home model, can lead to success."
Of the bfa awards event and the moment he realised they'd won, Almas says, "When [bfa's CEO] Pip [Wilkins] announced my name, we all went crazy on the Right at Home table! It re-affirmed all the hard work we've put into building a business. The challenges I have faced as a young entrepreneur, when people were concerned about my age, or quoted 'experience' to question my ability to do something, faded away the moment my name was announced."
Almas has a very team-orientated approach to his business success, "I have to say it means a lot when the people around you are as happy or even more-so, to see you succeed. Ken and the Right at Home National Support team have been amazing! Ken is a great role model. Having been a former Franchisee of the Year winner himself, makes it even better for us at Right at Home. It shows the calibre we have as an entire company."
While Almas is satisfied he has made the Right at Home model work for him in the heart of his community, he knows he has more to achieve, as he seeks to enrich his Clients' lives. And with all the success he is experiencing within franchising, especially with Right at Home, he is not ready to settle into contentment. "My goal is to keep growing and become even more established. Right at Home Loughton will be the homecare provider of choice! We will shine amongst the rest, providing a strong differentiator through the levels of care we offer. We are innovative, forward-thinking and confident in employing the right people for our Care Team. By investing in them, we provide them with the right tools for us to succeed."
Almas is looking forward to the future, where his main goal is to eventually become a franchisor, "Overall, having multi-brand and sector experience in franchising, my natural pathway is to become a franchisor," he says. As he is still some years off 30, this young franchisee is one to watch throughout the industry. And seeing what he can accomplish, what's to stop you following in his footsteps?
To find out more about franchising opportunities, at any age, with Right at Home, please email Kate Dilworth, Right at Home's Franchise Recruitment Manager on: [email protected]
Almas Adam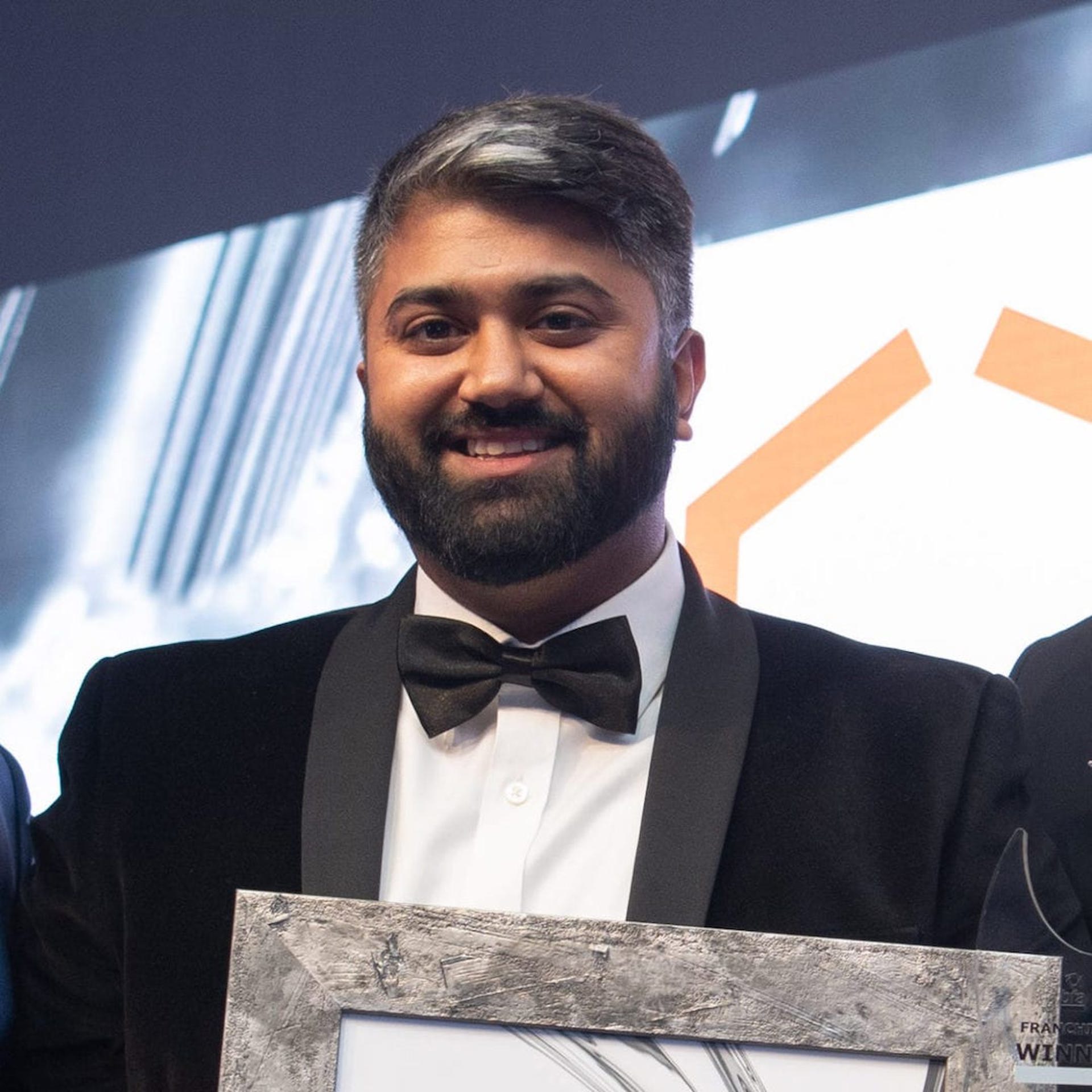 Join a Community of Business Owners Who Care
Right at Home franchisees build more than just a business; they build a care team dedicated to going the extra mile. With 6.5 million seniors requiring daily assistance, Right at Home offers exceptional home-based care, with the aim of making a difference every day.
With or without previous care experience, you can build a truly rewarding business
Our RightStart training programme guides you through every step
Be part of a unique caring culture of driven business owners
With the support of our national office team, deliver the highest standard of care
If you share our franchisees' passion to make a valuable difference to your local community, find out more about our award-winning management franchise.