Right at Home Borehamwood & Watford is rated Outstanding by CQC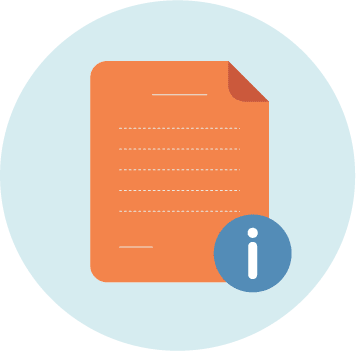 Right at Home Borehamwood & Watford is rated Outstanding by CQC
Published: 20/08/2021
An award-winning homecare company in Borehamwood & Watford has received a glowing inspection report from the Care Quality Commission (CQC), the independent regulator for health and social care in England.
During the unannounced inspection, Right at Home Borehamwood & Watford, located on Shenley Road, was rated 'Outstanding" for Caring, Responsive and Well-Led and 'Good' for Safe and Effective. This resulted in an overall Outstanding rating for the provider, which was established in March 2018.
Right at Home provides domiciliary care and support to people living in their own homes, predominantly in the Borehamwood & Watford district.
Last month, the service was also rated number one in the whole of Hertfordshire, based on Client reviews, in the 2021 Homecare.co.uk awards which highlights the most recommended homecare providers in each region of the UK. In addition, it has remained in the top 20 most recommended homecare providers three years in a row.
According to the CQC report, one of the key strengths of the service was great commitment from management and teamwork to ensuring people continued to live in their own homes, living fulfilling lives. There was joint effort made by staff and management to continually look for ways to develop and improve the service provided to people.
The report said: "The provider's systems and processes placed people in the centre of their support. People feeling valued and empowered very often led to significant improvements in their mental and physical well-being. One person wrote to us to express their gratitude about the service. They wrote, "Since Right at Home started in January it's changed my life. When they started, I was bed bound and I hadn't got out of bed since June 2020, within a few days the carers had me out of bed and walking bit by bit. The difference being able to walk again has made to my life is tremendous, it's given me hope. I was so down and depressed before and now I've got a new lease of life. Right at Home has helped me enormously with getting on with my life and regained my relationship with my husband and assisted us in becoming husband and wife again!"
Another Client said: "Right at Home (RaH) are my fifth care agency in three years. I have struggled to get appropriate support for both physical and psychological support needs. In the two months I have been with RaH I have made more progress than I have over the entire three years prior to working with them. I'd genuinely go as far as to say that they not only changed my life, but it feels as though they saved it."
During the inspection, CQC representatives spoke with five Right at Home CareGivers, three Clients and five family members as well as the Registered Manager and Business Owner.
After speaking with Clients and CareGivers, the CQC inspector also praised the Management. The report said: The provider was extremely committed to creating a culture which put people at the heart of the service and there was a clear dedication by the whole team to helping people to remain at home in familiar surroundings, enjoying a stimulating and enhanced quality of life for longer. Throughout the report we have detailed how this personalised support impacted on people and relatives, often hearing incredible stories from people who made significant progress and recovery and were able to live more independent lives."
Jenny Madghachian, owner of Right at Home Borehamwood & Watford commented, "We are absolutely delighted, thrilled, overwhelmed and grateful that our CQC inspector awarded us with an overall Outstanding rating. This is an extremely difficult rating to achieve, so we're delighted to showcase the incredible work of our CareGivers and for them to get the recognition they deserve for the exceptional standard of care that they deliver."