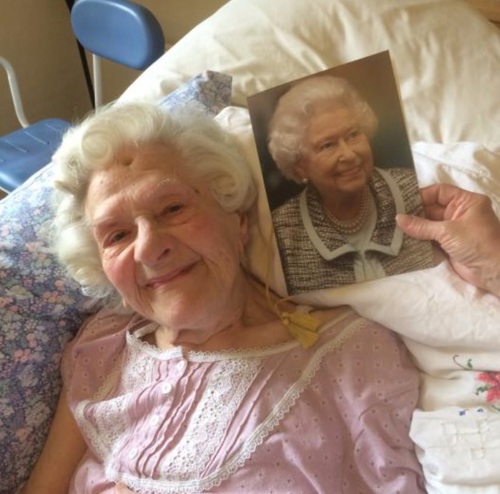 Nancie was a customer of Right at Home for eight years. In her latter years, she was so physically frail that she spent her all of her time in bed. She always said she wanted to reach 100 and remain at home until she passed away and her family fully supported her in this.
Towards the end, Nancie was unable to hold or read her Bible which had been a huge part of her life so Tim Haigh, MD of Right at Home would visit Nancie in his own time, sit by her bed and read the Bible to her. When Nancie was worried or anxious this would calm her down and make her feel more comfortable.
Tim used to do some of Nancie's companionship calls himself. Over the years he and Nancie built up a close relationship and played countless games of Scrabble together, many of which Nancie won to Tim's dismay.
With the help of a live-in carer, Right at Home supported Nancie until she passed away surrounded by her family and loved ones, aged 101. To the end we ensured she was able to engage with her religious practices in the same she had always done.
We believe our work with Nancie and her family had a positive impact as it allowed her to remain at home until she died. This was in line with her and her family's wishes. 
We know that supporting Nancie to read her Bible was impactful as she was very anxious that she would not be able to engage with her religion towards the end of her life. Nancie said she felt at peace when she was read passages from Scripture.
We were very honoured to have cared for Nancie and to have helped her reach 100. When she began receiving care in bed, her GP said she would pass away within three months. In the end, our care played a significant part in seeing Nancie live a full two more years until died peacefully in the home she loved.