Neuromuscular Disorders: Treatment and Management
Highly-personalised care from a dedicated, professional and consistent team.
How can we help?
Neuromuscular conditions are complex because they can affect both motor skills and cognition. Regardless of the particular disease/disorder or the extent of its progression, Right at Home CareGivers can help by offering:
Safety supervision
Support getting dressed
Personal care and grooming
Light housekeeping
Laundry services
Medication reminders
Mental stimulation
Transport assistance
---
Get in touch with Right at Home Sutton & Epsom to discuss the type of care that you're looking for.


"The care and support my son receives is excellent. He always looks forward to his carer coming to take him out and we can relax knowing he will be taken care of. We have no hesitation recommending this company from our experience."
Pauline N
|
Mother of Client
Neuromuscular information and resources
---
Neuromuscular disorders are conditions affecting the nerves which pass from the brain and spinal cord to the muscles, the muscles themselves, and the complex junction between each nerve and muscle (myasthenic conditions).
Most neuromuscular disorders cause weakness and it can sometimes be very difficult to identify the precise cause of the problem.
Many, but not all, neuromuscular disorders are inherited.
For various reasons, an affected individual might have no family history of a similar condition.
The spectrum of Neuromuscular diseases includes muscular dystrophies; in some cases these are severe and limit life expectancy, others are relatively mild.
For more information visit the Muscular Dystrophy Campaign website.
Download Brochure
Thank you for your interest in Right at Home.
Please download our brochure to find out more.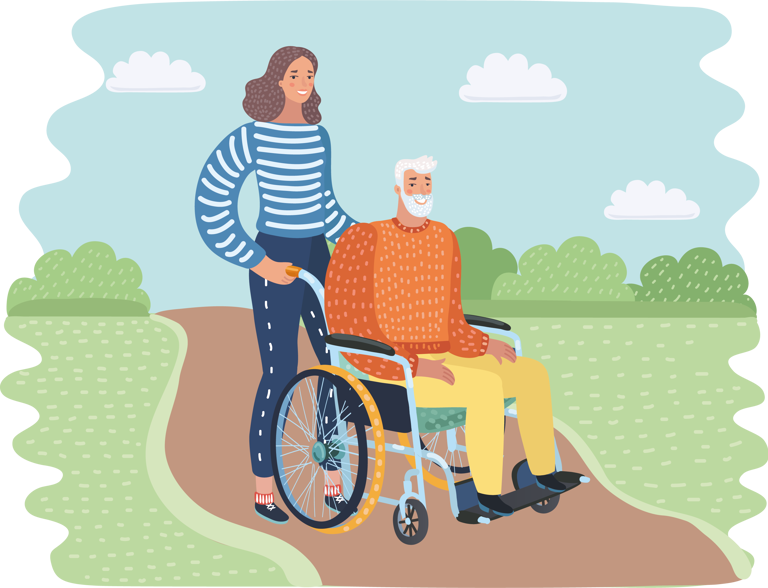 Our Trusted Services
Families just like yours, trust and rely on Right at Home to provide high-quality homecare services for their loved ones. We offer a wide range of services to support Clients to remain living safely and independently in the comfort of their own home.