Elderly Care Servies in Wimbledon
Our quality care services are built around your specific needs and preferences.
Quality elderly care services from Right at Home Wimbledon, Putney and Kingston
Help with elderly people living at home

A range of elder homecare services available

Highly-rated care in Wimbledon
---
Get in touch with Right at Home Wimbledon to discuss the type of care that you're looking for.
We provide homecare for elderly people, in their own homes across Wimbledon. Whether you, or a family member, needs a little extra help around the house, Right at Home Wimbledon can support you. Our home help for elderly people ranges from assistance at either end of the day to 24-hour support. We make it as easy as possible, to arrange care – all from the comfort of your own home. 
Our homecare services can support seniors with those everyday tasks that may have become difficult to manage. We understand that daily activities may not be as easy to complete as they once were. That's why our friendly team of local carers in Wimbledon can help with dressing, bathing, cooking and shopping.
Here's just one great review of our elderly care services:

"We have used Right at Home Wimbledon for the last two and a half years, and we've always found the carers to be efficient, well trained, good-humoured, and willing to be flexible in meeting our care needs. We couldn't have managed the last two years without them."
Nick S
|
Husband of Client
What we mean by care for elders
Sometimes known as 'domiciliary care', we offer social care for elderly people, at home. Our specially trained and friendly team of CareGivers near Wimbledon provide support with a wide-range of tasks, including:
Housework, such as cleaning, laundry and vacuuming
Shopping and running errands
Cooking meals, to your personal tastes
Washing and physical assistance
Personal care, to maintain good hygiene
Continence care, from help using the toilet to changing pads or catheters
Medication support, offering reminders to ensure medication is taken on time
We maintain varied care options, tailored to make life easier for older people living independently. Our Wimbledon-based services are reliable, flexible and highly-personalised, prioritising our Clients' interests above all else. 
Beyond all of the practical support we offer for elderly people living at home, we offer invaluable companionship. All of our CareGivers are carefully selected to match our Clients' personal interests. If it's a stroll through Wimbledon's Waterfall Garden or a trip to The Lawn & Tennis Museum, we can find a CareGiver to suit you. his considered matching service allows for a true friendship to forge between Client and CareGiver.
We treat our Clients as part of our extended family and aim to become an indispensable part of their local support network. With regular visits, arranged at a time to suit you, we offer reliable and reassuring support for elderly people living at home.
Why is elderly care important? 
Needing a little help is an inevitable part of getting older. Regardless of healthcare needs or specialist requirements, the structure of our lives change as we reach old age. Elderly care enables people to continue living as they choose, and where they choose, with extra support as and when they need it.
DID YOU KNOW? There are 130,000 people aged over 85 in London, and that is expected to increase to 180,000 by 2024, which is a 38% increase in 10 years. This ageing population will also mean an increase in demand for care. 
By offering homecare for elderly people in their own home, we enable our Clients to maintain dignity and independence in familiar surroundings. Elder care is important for many, as a way of completing practical, day-to-day activities safely. For many older people across Wimbledon, it is often vital for combating loneliness.
For Clients with dementia, elderly care at home is vital for providing a calm, reassuring and familiar structure. For others, elder care offers comfort, knowing that there's always someone you can rely on.
Contact our friendly team in Wimbledon to find out more about elderly care.
FAQs about our elderly care services
Download Brochure
Thank you for your interest in Right at Home.
Please download our brochure to find out more.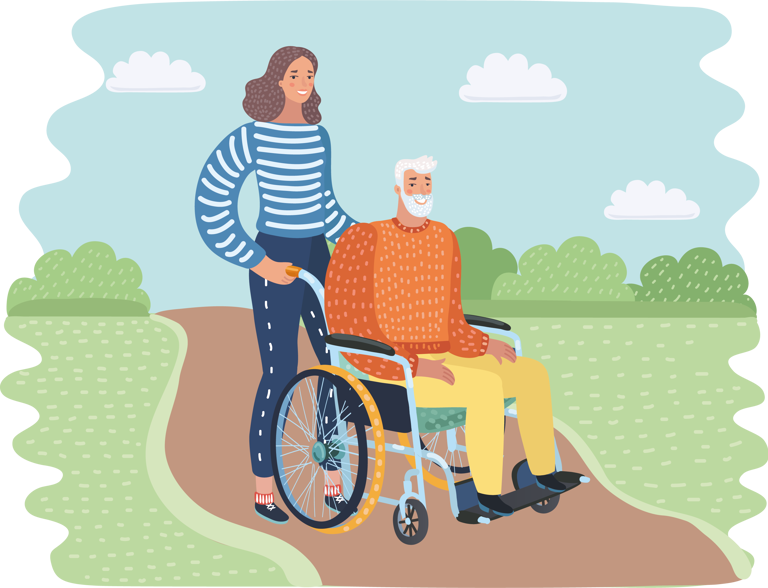 Our Trusted Services
Families just like yours, trust and rely on Right at Home to provide high-quality homecare services for their loved ones. We offer a wide range of services to support Clients to remain living safely and independently in the comfort of their own home.