Companionship and Support in Alton and Bordon
Providing a trusted, friendly face to share interests with.

"Right at Home Alton & Bordon staff are a perfect combination of professionalism and friendliness, always happy to help out with small tasks, assist with shopping, medication and paperwork but, most importantly, they provide invaluable and genuine companionship. My aunt always speaks highly of each and every Carer who visits her."
Oliver J
|
Nephew of Client 
What do our companion care services include?
---
Families just like yours, trust and rely on Right at Home Alton and Bordon to provide companionship to their loved ones. Whether it's accompaniment to the local shops or to meet a friend for lunch, we provide bespoke support for every Client. 
Our Alton and Bordon-based team of private companions for elderly and young people primarily offer much needed friendship and rapport. We can also help with routine household tasks that may have become difficult. Or we can simply be there as a friend to enjoy hobbies and share interests with.
Our companionship services are available across Alton and Bordon and they include:
Company whilst doing hobbies
Social interaction in the community
Respite for family CareGivers
Food preparation
Light housekeeping
Emotional support
Being there as a friend to listen and talk to
Support on a day trip or even further afield
Help with everyday tasks, like shopping for food or clothes
Support with using public transport and escorting on journeys
A popular activity with our Clients in Alton and Bordon is a trip to see the fine arts at Allen Gallery or exploring the local history at the Curtis Museum. 
Ease the feeling of loneliness and share your time with a trusted, familiar and friendly face. At Right at Home Alton and Bordon, we offer person-centred and engaging companionship and support.
Speak to our team in Alton and Bordon to discuss your needs or those of a family member.
FAQs about our companionship care services in Alton and Bordon
What is companionship care?

Companionship is defined as the company of another person who you enjoy spending time with. Our companion care services in Alton and Bordon may involve support with regular activities in the community, such as a stroll around Gilbert White's House to admire the gardens and have an afternoon in the tea room. 

Companionship also comes in the form of a regular visit for a cup of tea and a chat. Our support services are available across Alton and Bordon and are designed to ease the feeling of loneliness with a trusted, friendly face.
What does a companion for the elderly do?

Our Alton and Bordon-based companions are not just available for elderly support. We support adults of any age with everyday tasks and daily activities. Our approach to companion care enables continued independence and supports wellbeing. 

Most of all, our CareGivers are there to listen. Private companion services can prevent feelings of isolation and loneliness, which can have a big impact on a person's mental and physical health. 

Contact our Alton and Bordon homecare team to learn more about our services.
What is the difference between a companion and a CareGiver?

Our expert CareGivers provide specific services, such as personal care, specialist care, and support for elderly people. 

Care companions are often able to provide these services, but their primary purpose is to support Clients with day-to-day activities, whilst spending time with a trusted friend. 
Do you offer companionship live-in care in/near Alton and Bordon?

Our highly-trained CareGivers in Alton and Bordon are carefully matched to your requirements, to ensure our service meets your needs and preferences. With live-in care, Clients benefit from having a trusted CareGiver and companion living with them in the familiar surroundings of their own home. 

Explore the live-in care services that we offer across Alton and Bordon to learn more about the type of care that might suit you and your family.
What does companion care cost?

The cost of our companion care will depend on the needs of each Client. We calculate costs based on the number of hours of care provided each week. 

Please contact our Alton and Bordon-based team to discuss the level of care you require so we can then provide an accurate cost of care.
Download Brochure
Thank you for your interest in Right at Home.
Please download our brochure to find out more.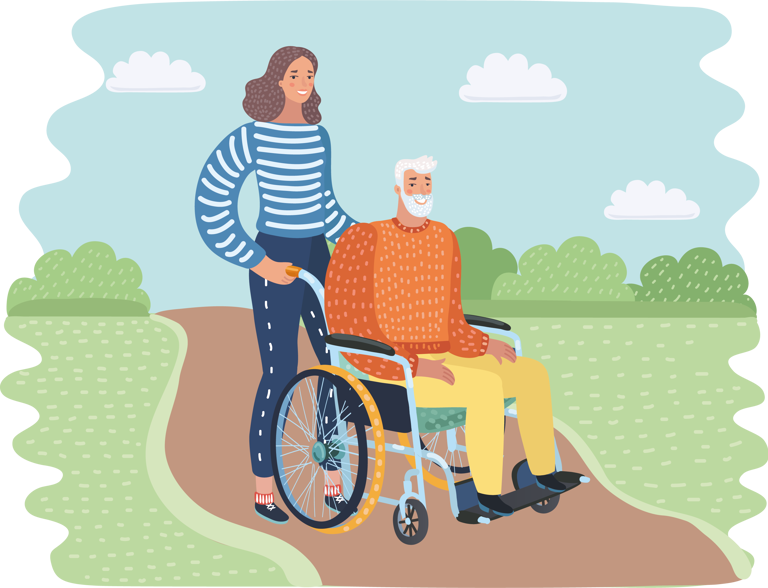 Our Trusted Services
Families just like yours, trust and rely on Right at Home to provide high-quality homecare services for their loved ones. We offer a wide range of services to support Clients to remain living safely and independently in the comfort of their own home.