Our CareGivers
It takes a special kind of person to be a Right at Home CareGiver.
Dedicated and passionate about care
When it comes to hiring a CareGiver for yourself, or a loved one, you will want to be sure that you are receiving the highest possible standard of care. We only recruit the very best CareGivers, who are committed to delivering outstanding care and support; the same kind of care we would like for our own family.
As a result, we only select CareGivers who have a real, heart-felt desire to help others. Part of this desire is making sure that they are always doing everything they possibly can, to improve quality of life, not only for those in their care but for their families too.
Supported to be the very best
Our CareGivers are provided with high-quality training when they join Right at Home and are actively encouraged to complete additional training and external qualifications to support with their ongoing personal and professional development.
The safety and wellbeing of those in our care is always our top priority. All Right at Home staff undergo enhanced criminal background checks and must provide at least two references, including one from their last employer. Staff also undertake identity checks to ensure that they are eligible to work in the UK.
All Right at Home CareGivers are fully insured for personal injury and damages.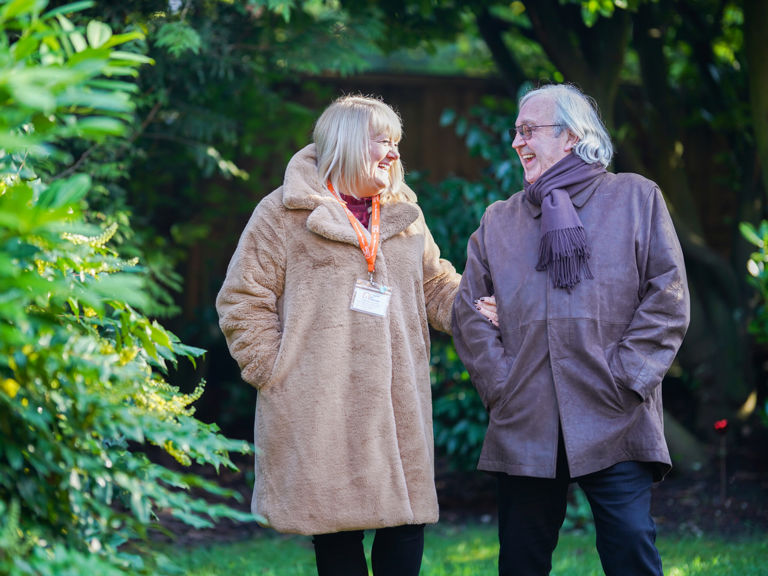 Trusted to make a difference
The quality of our CareGivers is why Right at Home is the number one rated national homecare agency on the leading, independent review site homecare.co.uk. It is our aim to become the UK's most trusted homecare provider – a goal which is made possible by the strong relationships of trust that our CareGivers have built with their Clients.
Right at Home guarantees a minimum one-hour policy for all of our homecare visits, so that our CareGivers can take the time to build that all important relationship with their Clients. We will work with our Clients to find out their hobbies, likes and dislikes and use this information to match them to a CareGiver with similar interests, allowing for a true friendship to forge. As part of this process, we will also introduce at least two CareGivers before starting a care package to ensure that our Clients always receive cover from a friendly, familiar face, in case of illness or other absence.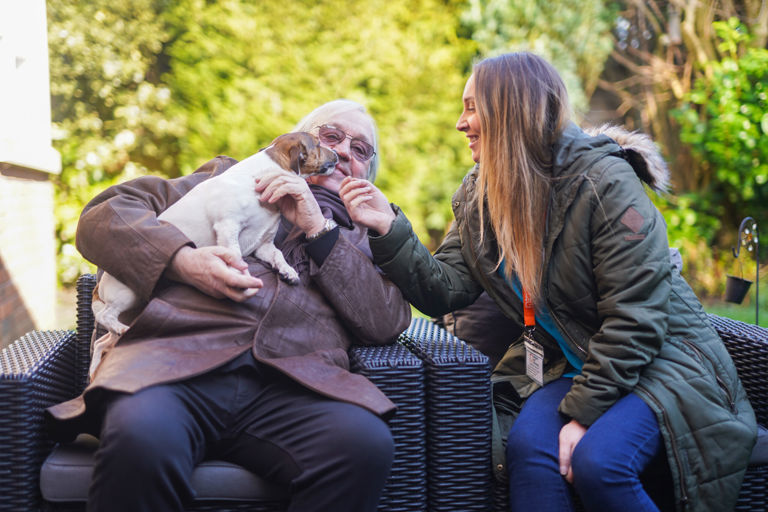 More than just carers
Caring for others can be incredibly rewarding, but it can also be very challenging, physically, mentally and emotionally. It requires a deep level of commitment that makes it so much more than just a job – it is a vocation.
For our CareGivers, delivering a premium quality service is more than just helping Clients with their everyday needs, it's about improving quality of life and making a difference every day. Whether it's helping Clients to get out and about in the local community, or providing much needed companionship, our CareGivers always go the extra mile to provide care you can count on and trust.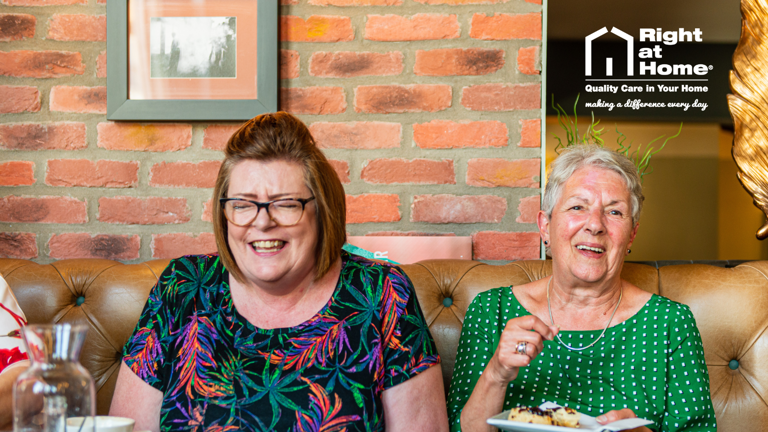 Our Trusted Services
Families just like yours, trust and rely on Right at Home to provide high-quality homecare services for their loved ones. We offer a wide range of services to support Clients to remain living safely and independently in the comfort of their own home.