Cancer Care at Home in Enfield
Quality cancer care services from Right at Home Enfield
Many people living with cancer feel more comfortable receiving cancer care at home. Homecare allows our Clients to be surrounded by family, friends and familiar surroundings. 
We know that cancer is a condition that can change relationships, as families have to address new issues. Our cancer homecare service in Enfield can alleviate some of the pressures for family Carers. With one less thing to worry about, you can focus on emotional support and quality time with your loved one.
Get in touch with us here at Right at Home Enfield to talk about the benefits of caring for cancer patients at home. 
Right at Home's cancer care services in Enfield
---
Our CareGivers can supplement any hospice care by helping with tasks such as:
Personal care
Shopping
Meal preparation
Laundry 
Light housekeeping
Medication reminders, set up or administration
At Right at Home Enfield, we also offer respite care and palliative care at home for cancer, for those who need it. We will work closely with district nurses, GPs, social services and other healthcare professionals in Enfield to ensure that the necessary support is received. 
We are dedicated to providing the support you need during a difficult time, within familiar home surroundings. Our cancer care at home services have provided comfort and reassurance to many Clients in Enfield and beyond:

"An extremely kind and considerate team of care professional, great care agency management who listen and act to your needs. Always at hand to help. Very pleased with everything. Thank you Right At Home Enfield."
L R
|
Daughter of Client
How to care for cancer patients - advice from our expert team of Carers in Enfield
---
Caring for a family member or a person living with cancer can be a daunting task and one that may affect your relationships. Suddenly, you will have many additional responsibilities, as well as running things in your own life too. 
Although caring for a loved one can be a very rewarding job, and one that you want to do, all these extra responsibilities can lead to emotional burnout. Suddenly, you will have many additional responsibilities, as well as running things in your own life too. This is why it's important to ask for care and support, for all of the family.
Our specialist cancer Carers in Enfield can provide advice for how to care for cancer patients when your homecare providers are not around. But the most important thing is often the emotional support you can offer the person you are caring for.
Speak to us to discuss your needs, or those of a loved one. 
In the meantime, read our tips for caring for a person living with cancer.
Access educational resources
Learn as much as you can about the type of cancer your loved one has been diagnosed with. Make sure you know what to expect, what your treatment options are and any potential side effects to prepare for. This will help you feel prepared when it comes to making decisions about your loved one's care. 
Research nursing care for different stages of cancer, including palliative care services. The health care that will be needed at the beginning of a cancer diagnosis is not the same as it is when undergoing treatment, or in remission. Make sure you are informed throughout the whole journey. 
It's important to know what to expect if your loved one were to move to the next stage. They may need to receive palliative care; this is something you can discuss with our team of Carers. Our Carers in Enfield will help you to consider the full cancer journey when defining a personal care plan for your loved one.
Stay organised
Many Clients find it helpful to use a whiteboard, or something similar, to make a note of medical correspondence, keeping a note of all appointment times, test results and medications. Also write down any important contact details, in case you or your CareGiver should need them. 
Noting down the time the last medication was taken or upcoming appointment times means you'll have one less thing to remember. Our Enfield-based CareGivers can provide support with taking medication if required.
Listen to your loved one
Our team understand the importance of emotional support. However, it's important not to tell anyone dealing with cancer how they ought to think or feel. Accept their bad days and let them talk to you when needed. 
It's really important for family Carers to take a break from focusing on their loved one's cancer diagnosis. Ensure that you're still doing things together which allows you both to focus on something else.
Consider joining a local community project. Our CareGivers are active members of the Enfield community and can help to recommend and facilitate days out. 
Look after yourself
You can't be the best Carer to your loved one if you are not looking after yourself too. 
Accept help, whether that is from another family member, or a care service like Right at Home Enfield. Our respite care services also offer respite that will enable you to take a break to rest and recharge your own batteries. 
You are not in this alone and receiving help can help you both emotionally and physically. 
Cancer Information and Resources
---
There are more than 200 types of cancer, each with different causes, symptoms and treatments
Every two minutes someone in the UK is diagnosed with cancer.
More than 1 in 2 people in the UK will develop some form of cancer during their lifetime.
Together breast, lung, bowel and prostate cancers account for over half of all new cancers each year.
Cancer can develop at any age but is most common in older people. More than three out of five cancers are diagnosed in people aged 65 and over.
For information and support on living with cancer, visit the websites of Macmillan Cancer Support, Marie Curie Cancer Care and Cancer Research UK.
If you would like more information, or to discuss a personalised care plan, contact us here at Right at Home Enfield on [telephone]. 
Download Brochure
Thank you for your interest in Right at Home.
Please download our brochure to find out more.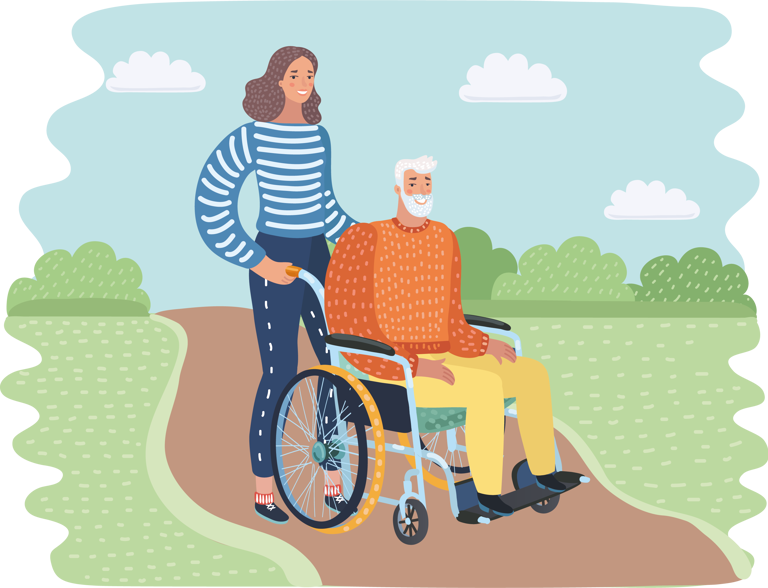 Our Trusted Services
Families just like yours, trust and rely on Right at Home to provide high-quality homecare services for their loved ones. We offer a wide range of services to support Clients to remain living safely and independently in the comfort of their own home.