Respite Care Services in Enfield
Maintaining high-quality care when it's needed most.
In-home respite care providers based in Enfield
---
Respite care for elderly and all ages, in the comfort of your own home
A range of homecare services available to choose from
Highly-rated respite homecare provider across Enfield
If you are the primary Carer for a loved one, we know how important it is for you to have someone to trust and rely on when you are taking a break from your day-to-day care duties. Here at Right at Home, we can offer a friendly, familiar face to support your loved one when you take some much needed time for yourself.  
Get in touch with Right at Home Enfield to discuss the type of care that you're looking for.
What is respite care?
---
Respite care is temporary care to provide relief for a primary CareGiver. Often this is a family member caring for a loved one. You may need someone to cover a permanent CareGiver's time off, or alternatively, respite homecare may simply provide extra assistance as and when you and your family need it. 
Our respite care services in Enfield can be planned as a one-off or regular weekly visits, to provide peace of mind that your loved one is in safe hands. 
Here's just one review of our respite care services in Enfield:

"Right at Home Enfield was recommended to me by a friend. Care was very new to us as a family and for my mum especially. The team didn't just give my mum amazing care they also gave me the support that I needed. Nothing was too much trouble and they have very efficient management which many businesses lack these days. "
Tony V
|
Son of Client
How can Right at Home Enfield help with respite care?
---
At Right at Home Enfield, we offer a range of flexible services for respite care. We can arrange a one-off visit, or regular visits, to give a family CareGiver a break from their caring responsibilities. Alternatively, we can provide support as and when required. 
You may need respite care for an hour or two each week, or it could be managed live-in care for a number of weeks whilst a family CareGiver goes on holiday. From companionship and meal preparation, to full support for someone with more complex care needs, our team of Carers in Enfield are here to help. 
Regardless of the duration of the package, or the level of care required, our approach is based entirely on our Clients' usual routines. Our aim is always to make a temporary change in care services as easy for our Clients as possible. We care for our Clients in the same way we would care for a member of our own family, so you can rest assured that your loved one is receiving the highest standard of care.
How respite care works
---
As with all new Clients, we will come and spend time with them and their family in their home setting. This way we get to know every Client as an individual and can observe and learn their day-to-day routines. 
We will agree with the Client and their family on a specific care plan. This plan will address exactly how our team of CareGivers can help. At Right at Home Enfield, our respite care services should mirror our Clients' usual care and support as closely as possible.
We will then carefully match a suitable CareGiver, who will be introduced before they begin delivering in-home care. 
We also arrange, in advance, what level of communication the Client's family would like during our time with them. This is to ensure that the family is kept well-informed and reassured. Our respite care services should always allow friends and family to relax in the knowledge that their loved one is in safe hands.
Why respite care is important
---
We understand the weight of responsibility associated with providing care. So we also recognise that family Carers may need some time off from their caring responsibilities. 
No vulnerable person should be left alone. Our respite care services in Enfield are vital to support both family CareGivers and those whom they care for.
Our Clients rely on familiar faces and regular care routines. That's why we believe respite homecare should pick up where regular homecare services leave off, without interruption. 
Speak to our friendly team in Enfield to learn more about our respite care services. 
FAQs about our respite care services in Enfield
What respite care services are available in Enfield?

We are proud to be a highly-rated respite homecare provider, with a full range of services available across Enfield. We offer respite services for CareGivers and family Carers who usually provide:

In addition, we can also prepare freshly cooked meals, transport Clients to and from appointments and provide reminders for Clients to take prescribed medication.
How long can you have respite care for?

Respite care can be for a short period, or a number of weeks. Our CareGivers are based locally in Enfield, so they can provide regular visits if needed.

Our homecare agreements can be short-term or long-term, offering support for family CareGivers. You may require respite care to cover a family member's time off, holidays or day trips. Whatever your requirements, we are here to support you and your family.

However long it lasts, our team of Carers in Enfield aim to make the temporary change in circumstances as easy for you as possible.
How much does respite care cost in Enfield?

The price of our respite care will depend on the Client's individual needs and length of care provided. We always recommend one-hour minimum visits, to be able to provide safe and effective care provision. 

Please contact our Enfield-based team so we can provide you with an estimated cost of care.
Who is respite care suitable for?

Respite care is suitable for people of all ages who usually receive care or rely on friends and family every day. Whilst we often provide respite care for elderly people around Enfield, our services are not exclusive to older people, we can support adults of any age to remain living safely and comfortably at home.
Download Brochure
Thank you for your interest in Right at Home.
Please download our brochure to find out more.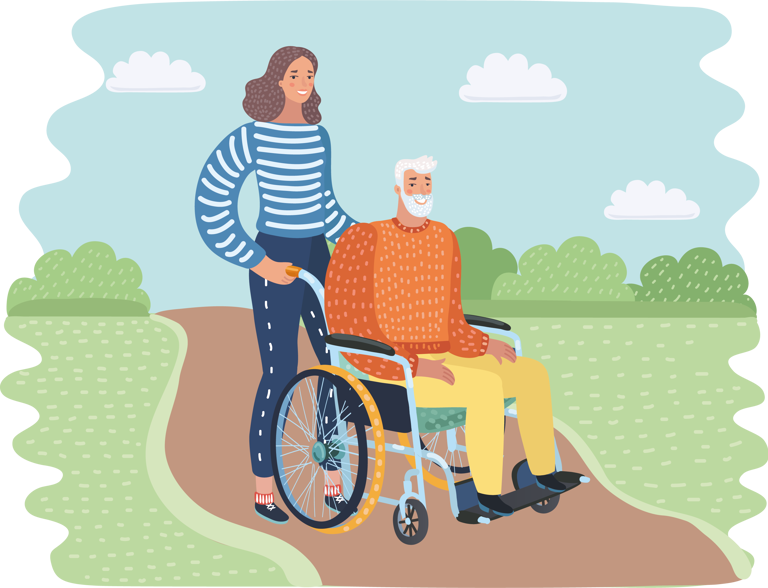 Our Trusted Services
Families just like yours, trust and rely on Right at Home to provide high-quality homecare services for their loved ones. We offer a wide range of services to support Clients to remain living safely and independently in the comfort of their own home.