Right at Home Opportunity
More than just a business
A Right at Home franchise offers an excellent return on your investment, with gross profit margins of circa 40%, and almost 50% of offices turning over more than £1million after 2 years trading. However, it is so much more than just a business.
It is an opportunity to be part of a growing network making a real difference in local communities.
It is a chance for you to benefit from all the knowledge and experience that we, and our extensive network of franchisees, can offer.
It is a way for you to offer something back to your community and make a difference to people every day.
Right at Home puts your success at the heart of everything we do. We will be with you every step of the way with our award-winning training and ongoing support.
A model you can trust
Unlike other sectors, the need for homecare services does not fluctuate with changing economic conditions. There is an ever-increasing need for care, as people live longer. One of the biggest reasons for Right at Home's success, is our ability to understand and meet the needs of our Clients.
Right at Home offers you a sustainable, recession-resilient business model which is perfectly positioned for this growing market. With a powerful brand behind you, potential Clients will feel more confident knowing they can trust you to provide the highest possible quality of service.
And as holders of the independent WorkBuzz 5-star status for franchisee satisfaction for the last nine years, we must be doing something right, from our franchisees' perspective!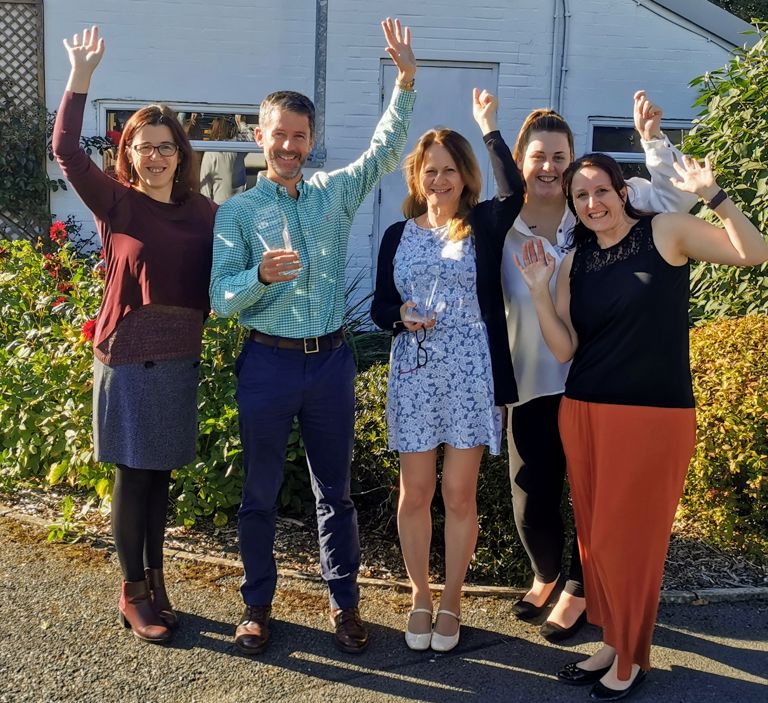 Building a business your way
Whilst Right at Home has developed an award-winning business model, with a proven track record of success, our systems are designed around you and your success. Including our Client-focused care App, which allows friends and relatives to receive real-time information about how their loved one is doing, and online systems to help you manage your team.
Our franchise is built on understanding how aspiring to be the best at what we do leads to profitability. So, we involve our franchisee network to contribute to achieving our goal of becoming the UK's most trusted homecare provider. Peer-to-peer shared experiences help us all shape the future of the UK homecare market.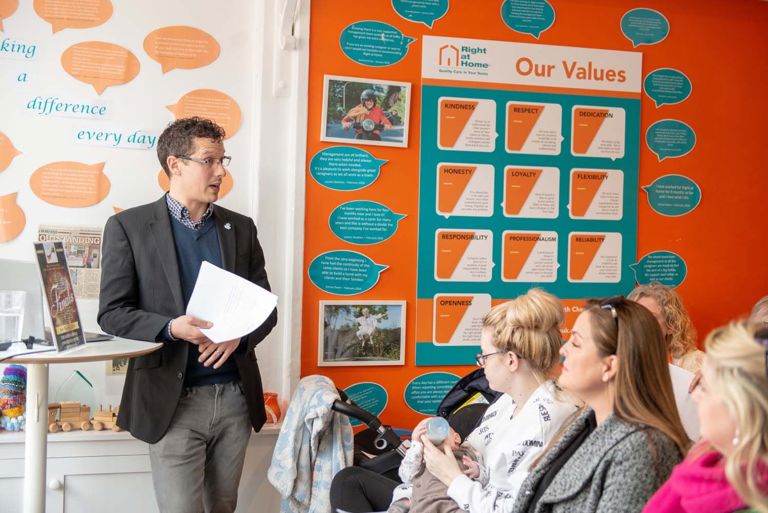 Plenty of scope for growth
Though the Right at Home franchise is growing from strength-to-strength, there are still plenty of opportunities for franchisees to grow into lucrative, new territories. We focus on giving you the best possible chance for success, rather than just creating the greatest number of territories to sell.
Territories are designed to work for you, giving you scope to grow your business over the term of your franchise.
Each territory has a minimum of 30,000 over-65s living within it, and has a demographic makeup that will support CareGiver recruitment.
We recognise that the success of Right at Home UK is dependent on our franchise owners being able to build profitable businesses – it's simply not in our interest to sell a territory does not suit our business model!
How we choose our franchisees
Right at Home is about having the right people, not the most people.
Our growth strategy is deliberately measured, and our franchise recruitment process is highly selective – for good reason. We want only the most committed and hard-working applicants, who can deliver a true quality service. This is not only to guarantee solid returns, but also to help us grow a strong network of franchisees who will support each other to deliver ever higher standards of care. 
Our rigorous two-way evaluation process helps us to assess all prospects against our strict criteria. Over the last two years, we recruited just 12 franchisees from the nearly 2,000 enquires we received. We only award a franchise to someone who has demonstrated they possess the skills, attributes and mindset shared by our most successful franchisees.
This ensures our network grows from the strongest possible foundations, and that our franchisees share our core values and vision for the future.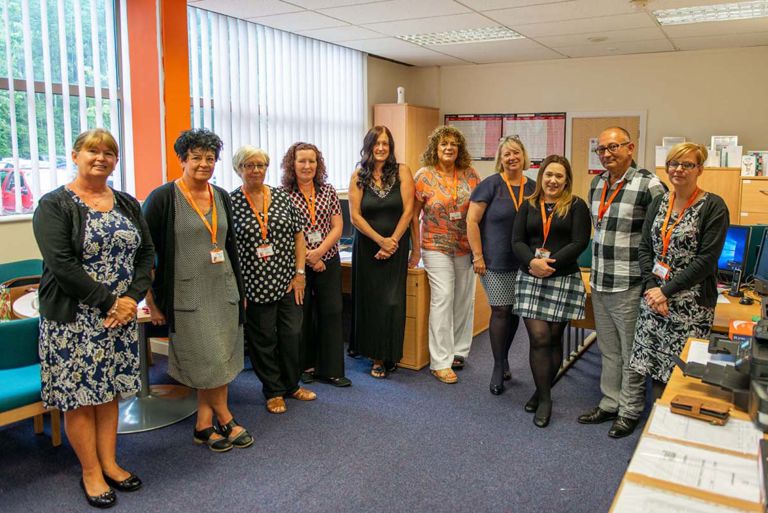 Do our values resonate with you?
If you can visualise yourself thriving within a driven and mutually supportive network, then why not get in touch!
Join a Community of Business Owners Who Care
Right at Home franchisees build more than just a business; they build a care team dedicated to going the extra mile. With 6.5 million seniors requiring daily assistance, Right at Home offers exceptional home-based care, with the aim of making a difference every day.
With or without previous care experience, you can build a truly rewarding business
Our RightStart training programme guides you through every step
Be part of a unique caring culture of driven business owners
With the support of our national office team, deliver the highest standard of care
If you share our franchisees' passion to make a valuable difference to your local community, find out more about our award-winning management franchise.