Right at Home digital campaigns win two marketing awards
Partnering with CTI Digital, we have produced award-winning campaign content and SEO results for our franchisees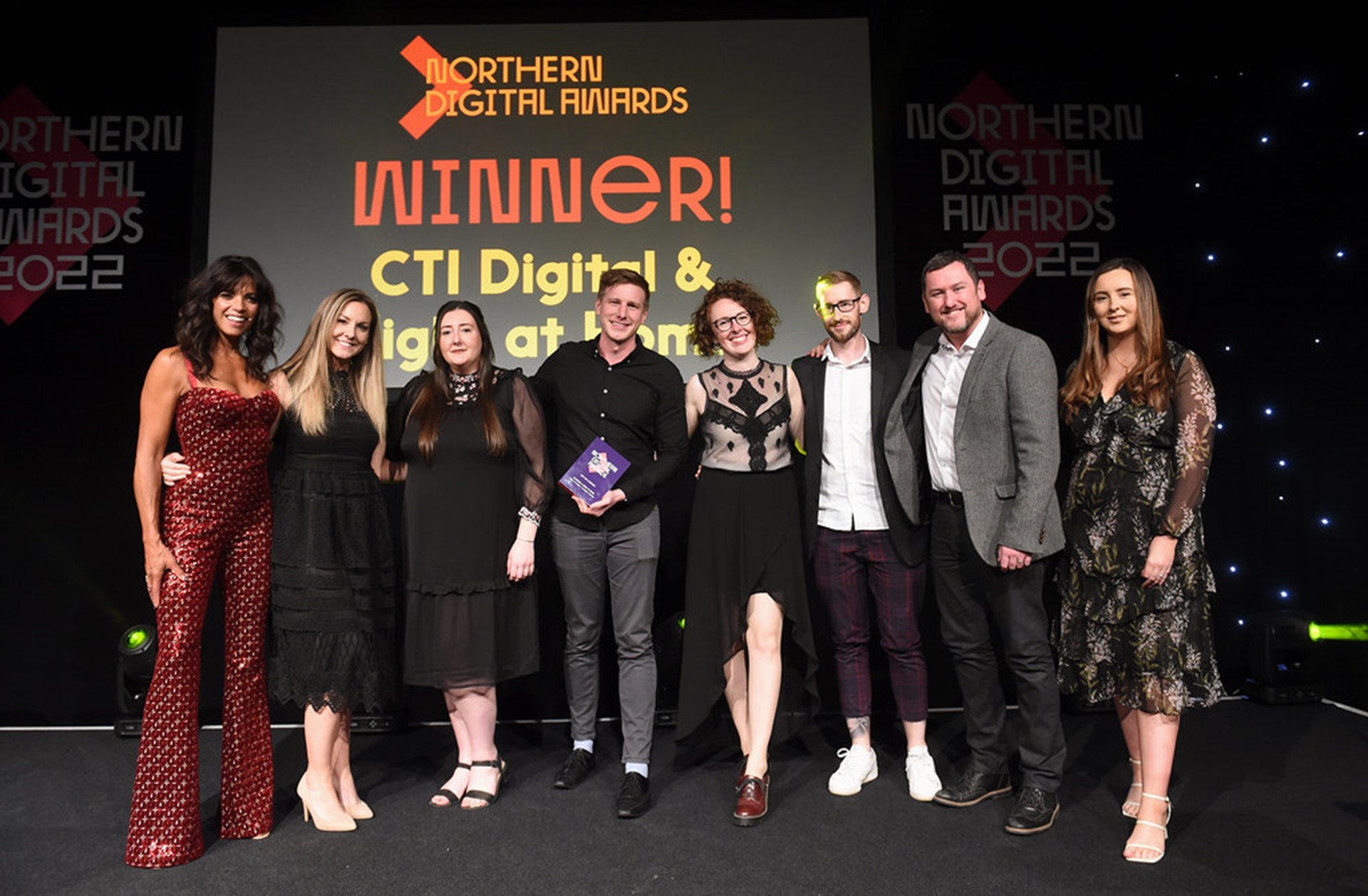 Published: 23/03/2022
Right at Home's client marketing campaigns have won two accolades at the Northern Digital Awards 
We and our partner agency
CTI Digital
created the campaigns collaboratively, to support our franchises to drive client acquisition and improve their digital experience.
The awards - received at a ceremony on 17 March 2022 at the Royal Armouries Conference and Events centre in Leeds - reflect the success of our recent focus on supercharging marketing support for our franchise offices.
Right at Home launched their partnership with CTI Digital in August 2019, and since then we have been using their wealth of digital expertise to enhance the customer journey, website traffic and SEO performance; both for the national brand website and for our 70+ locally owned franchise offices.
The Right at Home franchise does not collect a marketing levy from its local offices, meaning the investment in digital marketing has been fully funded by the franchisor, to support its franchisees' growth.
The first award received was the 'Best Digital Marketing Campaign' award, in the 'Health & Beauty' category. The campaign, which beat strong competition from several rivals, was named 'Digital Marketing designed to deliver homecare to those who need it'. 
Right at Home and CTI Digital also took home the award for 'Best SEO Campaign' thanks to their work which saw Right at Home move an impressive amount up online search rankings in under seven months. The campaign took Right at Home from page seven of search results to page one, boosting traffic and achieving a fifty percent increase in conversions on the site.
Heather Wehrle, National People and Brand Development Manager said: "We are thrilled to have won these awards with CTI as a result of our collaborative working. We have worked tirelessly over the last 18 months to really supercharge our digital marketing and brand visibility across the UK, and these awards are testament to our efforts really paying off!"
James Wilkinson, Director of Marketing at CTI Digital said: "It was great to have been nominated for our work with Right at Home across three categories, and to have taken home two awards! We have achieved these award-winning results by working as an extension of the digital team at the National Office and by embracing an agile approach to all campaigns. 
"We struck a balance between increasing visibility for the national site and supporting local sites by delivering SEO training to all franchisees at the national conference. Encouraging the network to optimise their own websites, we have helped the full Right at Home family to feel the impact of our winning achievements!"
On the night, CTI also scooped a third award, for 'Best Digital Marketing Campaign – B2C' for their work on 'Helping Businesses to look after their staff' for their Client Drinkaware.
Right at Home UK are also currently finalists in the Health Investor awards, in the Best Domiciliary Care Provider category, and will hear the results at the awards ceremony on 7 June 2022.