Right at Home franchisees are passionate about delivering quality homecare services that make a difference to their Clients' lives. After many years in the Armed Forces, Andrew Davis decided it was time to retire from the Army and pursue his dream of being his own boss.
Andrew Davis was a Commissioned Officer with the British Army before joining Right at Home as a new franchise owner in 2012. Andrew had seen active service in the Balkans and Iraq before taking a mentoring role helping fellow officers prepare themselves for commanding their troops on operations. Now he owns a business providing high quality homecare services for elderly people and adults with physical disabilities in Bournemouth. So what factors led him from the military to the care sector? The growth potential in the UK care market and the operational support provided by Right at Home proved to be the key.
"It's quite a departure from my previous life, certainly!" says Andrew. "I chose franchising because the notion of being 'the master of my own destiny' is really very important to me. Secondly, I wanted to have that relationship and guidance –a road map to success if you like.
"I was attracted to care because whilst I can see that financially I can control my own growth and income, I also wanted to do something that made me feel good about the value I was adding to the lives of others." The care sector is a competitive market – so why choose Right at Home? "I did lots of research, speaking to several franchisors in the sector and plenty of franchisees as well. I was impressed with the passion and commitment shown by the Right at Home team, right from the word "go". The support and guidance that they showed to me was reflected in what their franchisees said as well. Lots of organisations say that their support is really good, but with Right at Home, their franchisees said exactly the same thing – that stood out."
Right at Home provides exceptional person-centred homecare services and is committed to delivering outstanding quality care. Their management franchise opportunity enables its network of 60+ franchisees to grow an exceptional care company in their local community, by following its proven model. Franchisees set up their own local office, appoint a fully-registered care professional, and employ a team of CareGivers who are dedicated to going the extra mile for their Clients.
"The training that I have had from the Right at Home team has been so valuable – I can't speak highly enough about it. It can all seem a bit overwhelming at the start, but I couldn't have asked for more help and not once did I think I was being a nuisance. It is so refreshing to deal with a company that does exactly what it says it will do. Having no specific sector experience, it was a relief to see the scope of experience within the team as well. Since the initial training, I can honestly say that every inch of support promised has been over delivered. Ken (Right at Home UK CEO) and his team are completely devoted to the notion of achieving excellence across the board."
In 2019, Andrew's office received a rating of "Outstanding" from the CQC, something that is very personal to Andrew. His fantastic achievement made emotional reading, as it underlined how his business is positively impacting his Clients' lives.
Examples highlighted by the inspector included Right at Home building a ramp, so a housebound Client could go outside for the first time in years; and a CareGiver taking their Christmas dinner to eat with a Client, so they were not alone all day.
"The compliance team at National Office are former CQC inspectors'" explains Andrew, "so, they have an intimate knowledge around what franchisees need to help them on their road to achieving an "Outstanding" rating.
 "Without the support of the National Office team, I wouldn't have known how to grow a business that has won national and local awards. The CQC rating provides objective recognition of what Right at Home offers: homecare which exceeds expectations – for both Clients and staff. People can lead more fulfilling lives as a result, with improved independence, social interaction and mental wellbeing. I am honoured to be a part of this amazing brand. And I'm pleased to support people, locally, who need us most."
If you want to grow a business that makes a difference to people's lives every day, Right at Home is right for you. Find out more about what it takes to join the Right at Home franchise network by calling Kate Dilworth on 0151 3050755 or emailing her: [email protected]
Andrew Davis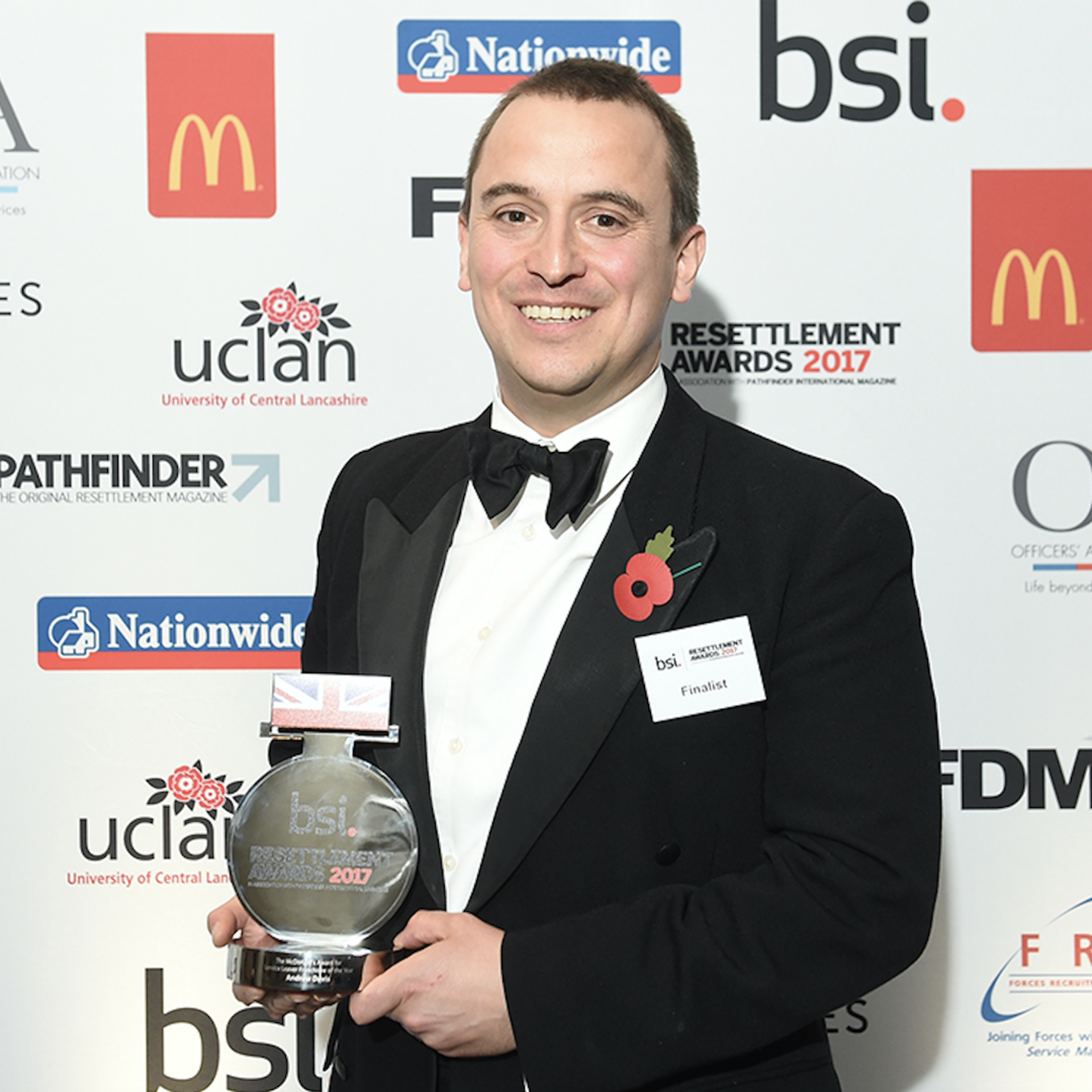 Join a Community of Business Owners Who Care
Right at Home franchisees build more than just a business; they build a care team dedicated to going the extra mile. With 6.5 million seniors requiring daily assistance, Right at Home offers exceptional home-based care, with the aim of making a difference every day.
With or without previous care experience, you can build a truly rewarding business
Our RightStart training programme guides you through every step
Be part of a unique caring culture of driven business owners
With the support of our national office team, deliver the highest standard of care
If you share our franchisees' passion to make a valuable difference to your local community, find out more about our award-winning management franchise.