From quite a young age I was really attracted to the idea of having my own business. Family members had done it, as had family friends; some with tremendous success, some less so. Seeing people both make and lose fortunes meant I was always very aware of the risk verses reward nature of self-employment - it certainly seemed much more exciting than a 9-5. However, in the absence of having a great business idea, I went off to Uni to study finance and accounting.
My entrepreneurial spark was lit sooner than I thought, and I started a mobile phone business whilst still juggling classes. It really took off, but I didn't keep it going – in hindsight that may well have been a big mistake as the timing was perfect in terms of where that market was heading. Anyway, I still didn't have a new business idea nailed down by graduation, so when I was offered a job with great money, I jumped at it.
I worked hard, became a Chartered Accountant, moved into banking. I got married and started a family. I bought a house and started going on nice holidays. The money got better and better, and I suppose I just decided that perhaps the allure of self-employment might not be worth the risk after all – it's a very comfortable trap to fall into.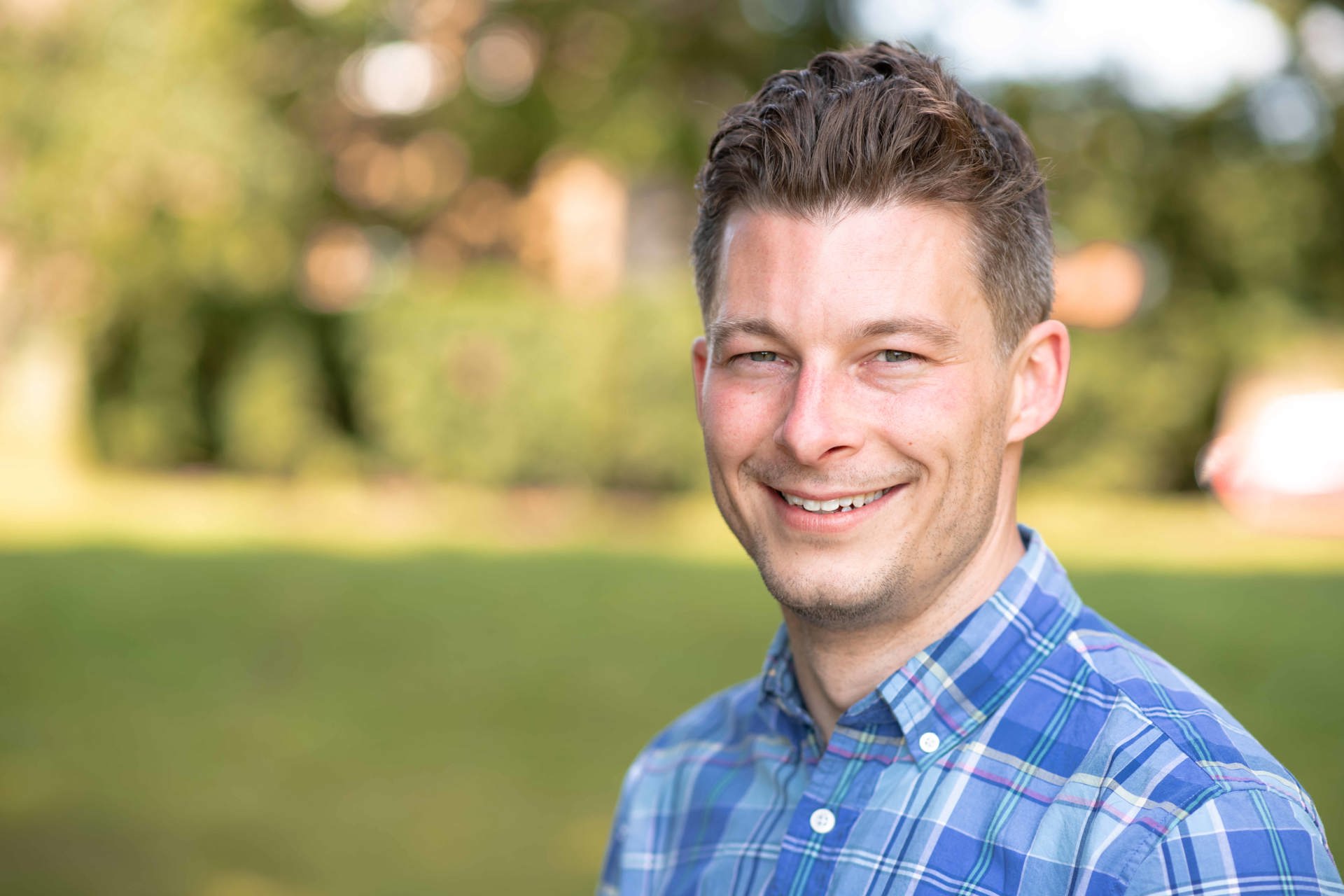 Of course, at some point I obviously changed my mind about that, because here I am! What it really came down to was: yes, this is a pretty great life, but do I really want to spend my entire career doing something I'm simply not passionate about? In 2017 an opportunity arose to leave the company with a pay out and it was suddenly crystal clear that this was my 'now or never' moment.
I looked at all sorts of businesses, but ultimately my view on taking risks had changed a lot since those pre-university days. That's what led me to look at franchising – all the benefits of having my own company but based on a proven business model and with training and support. Months went by and nothing really reeled me in – after all, this whole move was supposed to be about finding something I was passionate about rather than just a business opportunity.
Then out of the blue my wife asked if I'd looked into the homecare sector. I hadn't, but after about five minutes I was hooked. The penny finally dropped that what I really wanted was an opportunity to do something of value to other people. And when it came to homecare as a sector, the more I learned, the more I just knew I had to do it.
All my grandparents had been in residential homes, so I wasn't consciously aware that there was a service whereby trained carers could come to your house, every day if necessary, and help you live more comfortably in your own home. Looking back now I really wish I had, because my grandparents all absolutely hated their experiences. In fact, I'd go as far to say that it hastened their demise – not so much because they weren't well cared for, but more because it made them feel it was the end of the line for them and they gave up.
The experience we had with my grandfather, in particular, was just heart-breaking. He had dementia, and was placed in a special mind unit, which I can honestly say is one of the worst places I have ever been in my life. His dementia was fairly bad, but he had much better clarity than any of the other residents, so being there was having a horrendous impact on him. The guilt I feel for not knowing that there were alternatives... When I think of what we offer our own clients today, especially in terms of dementia care, he would have had a very different experience. Building a business in this sector was going to help me, even in some small way, to make up for it.
The first franchises I looked at were very easy to walk away from, because the delivery of care was barely discussed; the focus was how quickly they could help me hit this target or that revenue figure. When I met with Right at Home, I found what I was looking for in spades. I loved what they said in their marketing about putting the client first, but you never know if a company will walk the walk as well as they talk the talk. Well, they did, and they still do.
They were just so honest from the start – one of the first things Ken (Ken Deary CEO) told me was if I was looking to make loads of money really quickly, then I should go with someone else, or better still not to get into the industry! I loved that frankness, because it made me completely comfortable being totally honest about what my own motivations and expectations were.
They were clear that it would be hard work building the business up and that it really wasn't for everybody. But I could also tell how rewarding it would be and that if I followed the model and put client care at the heart of every decision, that I would be able to create a very profitable and worthwhile business.
And that is exactly how it has been. In the first year you really are under pressure, especially when it comes to recruiting your team. Getting it right is crucial, but it doesn't always happen first time. There are just so many things that MUST be done right, that I can't believe people try to do this independently. I have plenty of confidence and tons of resilience, but there's simply no way I could have a business like this without being part of Right at Home.
For me it continues to be the perfect balance of enjoying all the challenges, whilst also appreciating the help and support I get, not just from the National Office, but also from all the other franchise owners. I really believe there is a sense of unity and family about Right at Home that probably doesn't exist in other networks.  So much effort is put into recruiting high-calibre franchise owners, that it is inevitable that we will have much in common – at least in our motivations for doing this and delivering the best care possible. It's pretty flattering company to be in actually!
The best thing is the sense of satisfaction in knowing how much good you are doing for local people. We are a great employer and a fun place to work, thanks to an amazing team. Every day our dedicated and wonderful carers make a life-enhancing difference – not just to each of their clients, but to their families and friends too. You cannot place too a high a value on knowing that the people you love are being well cared for and continuing to enjoy life even when things become challenging – I know that only too well. What other sector can give you this feel-good factor alongside the chance to build such a strong, long-term business?
Join a Community of Business Owners Who Care
Right at Home franchisees build more than just a business; they build a care team dedicated to going the extra mile. With 6.5 million seniors requiring daily assistance, Right at Home offers exceptional home-based care, with the aim of making a difference every day.
With or without previous care experience, you can build a truly rewarding business
Our RightStart training programme guides you through every step
Be part of a unique caring culture of driven business owners
With the support of our national office team, deliver the highest standard of care
If you share our franchisees' passion to make a valuable difference to your local community, find out more about our award-winning management franchise.