Be a better future, with Right at Home
David Meanwell realised there was a serious gap in his local community which, if filled, would benefit his own family in years to come. Wanting to make a difference, he set about opening a new Right at Home business.
David Meanwell was ready to do something more with his life. 2016 was drawing to a close, and he felt underwhelmed with how his career was looking. David wanted to believe he could have a lasting, positive impact on people he encountered; whilst building an important support system his family would be empowered by in the future.
At work, David was organised, professional and incredibly successful; but he 'only' worked in car rental, "I was involved in an industry which wasn't very exciting. Even though I'd become a regional director, I didn't have any real sense of job satisfaction. And it had been fun to start off with, travelling the UK and into Europe. But I wasn't having any positive or lasting impact on anyone. I had always wanted to run my own business. By the time I reached directorship, I was ready to do my own thing."
The father of three was ready to use his skills more profoundly, but he was cautious not to add any undue pressure on his family. "I knew I didn't have the fortitude to take the risk alone. I spoke with a guy used to work with me in car rentals – he'd opened a Right at Home franchise a few years previously. As he talked so passionately about his business, I could see he was incredibly satisfied in a way I wasn't. I knew franchising with Right at Home was the push I needed to take a leap of faith; using their support as security."
Compelled by a collective desire to offer exceptional homecare, each local Right at Home office is determined to deliver care which enables their Clients to enjoy living independently, in their own home. In speaking with Ken Deary, CEO of Right at Home UK, everything fell into place for David. "Right at Home oozed quality. Everything Ken and his team spoke about, especially with regard to the future of Right at Home, resonated with what I was looking for. They aspire to be at the forefront of quality care, as a premium homecare brand.
"The fact Right at Home is still relatively young in the UK," David continues, "was a contributing factor for me. I could choose where to establish my business, which was important to me, as I want to be nearer home, with my wife and children."
David's strong inclination to work in the care sector, despite not having had any professional experience, was driven by his family's personal experience.  "I identified that we have a gap in the care provided locally. I want to plug the gap, while I can, before it impacts on my family."
For David's 10-year-old daughter, Ella, is a special influence on what he is building. "Ella has Downs Syndrome," he explains. "My wife Megan does an amazing job in caring for her, and I support as much as I can. So, whilst Ella currently doesn't receive any care, I know a day will come when she will want to live more independently. I hear a lot of nightmare stories for young adults beyond 18. So, I want to be the change in our community.
"This is one of the attractions of Right at Home for me, they don't just offer care to the over-65s, but to all adults who require a little extra support at home. My aim is for my Right at Home business to offer care to those who need it most, including those young adults with Downs who want to live independently. We already have a couple of Clients on the autistic spectrum, who I am honoured to be supporting. I want to enable more Clients to feel confident to live independently in their own homes."
The care industry is huge, and constantly growing. Right at Home franchisees can build a successful business, tapping into a compassionate industry, to support local people who either need homecare, or by creating jobs. "The skills I have learned over the last 15 years, I have been able to bring to a different kind of table," David says, "combining them with my compassionate side. I wanted to deliver a service which actually makes a difference to people, personally. Right at Home has a profound impact on our Clients, every day,"
Having only opened his business a year ago, David is already achieving his personal desire to make a positive impact on his community, one Client at a time. But always at the back of his mind is the foundation underpinning his decision: "I am living this journey now, so I can be in a position to help my daughter, and others like her, in the future."
If you are interested in discovering how you can make a difference in people's lives, as part of the Right at Home franchise network, call Kate Dilworth on 0151 3050755 or email her: [email protected]
David Meanwell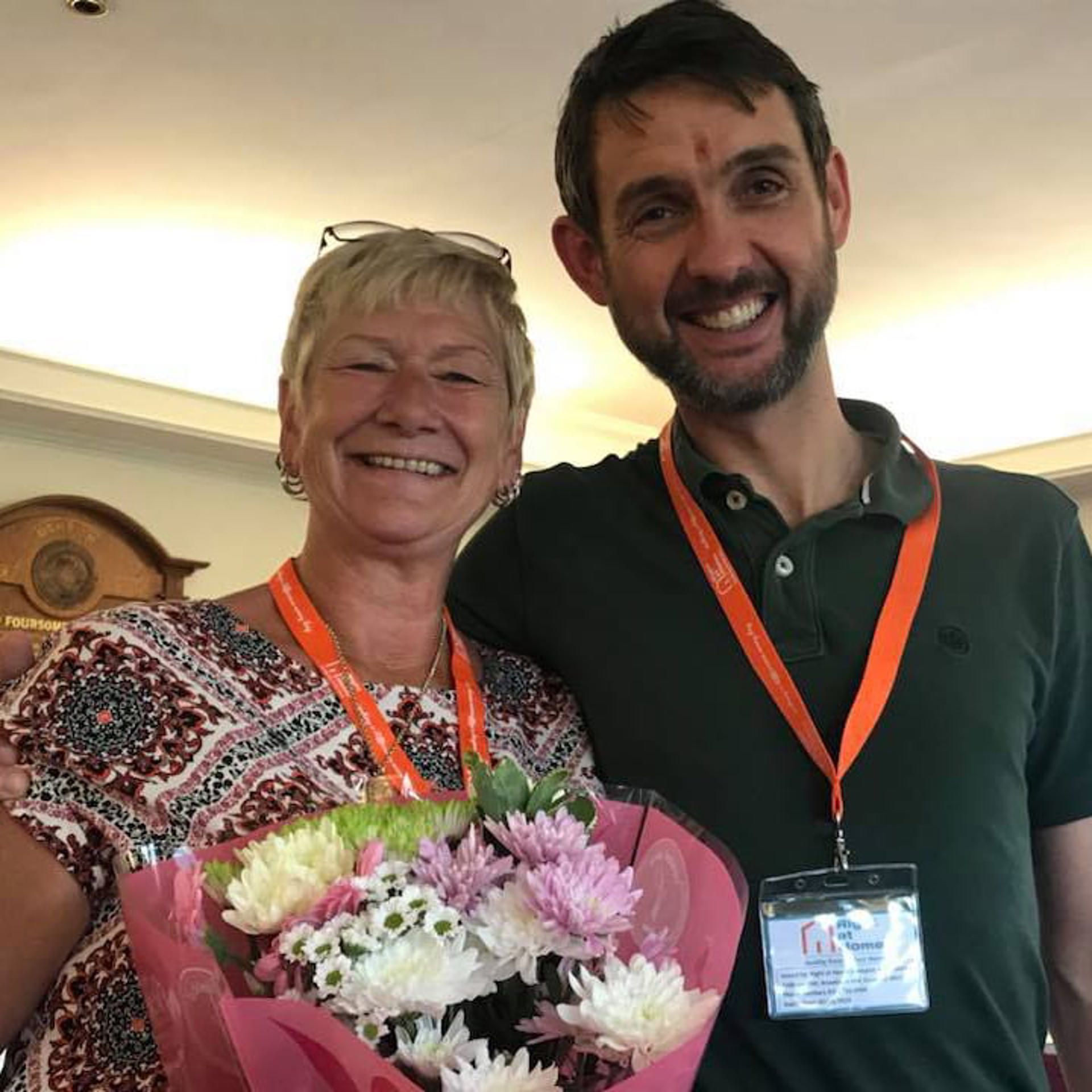 Join a Community of Business Owners Who Care
Right at Home franchisees build more than just a business; they build a care team dedicated to going the extra mile. With 6.5 million seniors requiring daily assistance, Right at Home offers exceptional home-based care, with the aim of making a difference every day.
With or without previous care experience, you can build a truly rewarding business
Our RightStart training programme guides you through every step
Be part of a unique caring culture of driven business owners
With the support of our national office team, deliver the highest standard of care
If you share our franchisees' passion to make a valuable difference to your local community, find out more about our award-winning management franchise.