"I worked in wealth management and legal services for about 25 years. I worked both for the large banks and also had my own practice. Career wise things were progressing pretty successfully and I was content with building that business and looking forward to a nice retirement. But things don't always go the way you plan, do they? Essentially when I got to my mid 40's I had a pretty major health scare, which fortunately turned out to be a misdiagnosis. However, about 3 months went by before I knew it was a misdiagnosis and during that waiting time, your mind really starts to focus on working out what's truly important to you.
I realised that, actually, I was quite bored with what I was doing. It didn't challenge me anymore and a lot had changed in the industry that I didn't like. It brought excellent financial rewards, but in the cold light of day you realise that there's much more to life than that. I definitely felt too young to retire, and the change I was looking for wasn't to put my feet up, it was to do something worthwhile that brought me some personal satisfaction, and still make good money, but that also was a proper benefit to others, to my community.
I considered a lot of different options, but franchising, if I could find the right one, really appealed to me due to the fact you were given a system to follow and provided with training and ongoing support. I hoped that would mean I could perhaps operate in a sector that meant something to me rather than simply being an obvious fit based on past experience – like a business advisor for example.
Given my own health epiphany, I'm sure it was no coincidence that I did look into the care sector, but it genuinely wasn't until I really started doing my homework that I could see the enormous potential to tick all my boxes. Very fortunately, it just so happened that through my own business I knew someone who would make the perfect Registered Manager. Even more fortunately, she agreed, so we joined forces and set about researching the options together.
From a financial point of view the more I learned, the more I could see the incredible potential to build a successful, long term business, but only if done right, and with the right people. I also learned that the sector was, quite rightly, massively regulated, so to me this was where joining a franchise network instead of trying to do it all myself would prove to be best option by far. Knowing what I know now of course, it's not just the best option, it's the only option, if you want to get everything right – I could never have built the business I have today without being part of this network.
Anyway, we set about exploring the all different options. There are a lot of brands who at quick glance appear to do and offer the same thing, but that's far from the case once you really get into the detail. After about 6 months we'd met with all the main contenders. Most seemed primarily interested in us as an additional number to increase their network size. Similarly, they all talked about the excellent, market leading support that would be there whenever it was needed, but when we got them to drill down further into it, it all became a bit woolly around the edges. Genuinely, it was very easy for us to choose who we wanted to apply to, because none of them gave us the same instant feeling that Right at Home gave us.  Right from the very first visit with Ken and Lucy, it was clear that they were on a mission to be the best homecare provider and the best franchisor in the industry – the brand's growth and success would come from there. And it has. Those were the ethics I'd been looking for.
Every single member of staff from the National Office has been incredibly helpful on our journey. The value, especially in the first 12 months or so prior to the all-important CQC inspection, is immense. The support team are on the road, week-in week-out, seeing the operations in action – they pass on all that knowledge to each franchisee, so you have the best practice imaginable at your disposal to get your own office through it. Doing it without that must be near impossible.
It doesn't stop there either, not only do you have a Business Support Manager holding your hand, but there's marketing, recruitment, financial management, so many different areas – all things considered, I think what we pay in fees, is money very well spent. To try and replicate all that 'know how' yourself – even if you're experienced in business, as I thought I was – well, you don't know what you don't know do you? No matter what the circumstance, I feel like I'm never more than one phone call away from the answer to any question or a solution to any problem.
Ken and Lucy are building a brand to be really proud of and they want all the franchisees to be as bought in and as proud of it as they are – but they do that through action and by example, rather than just words. This is a brand built on a lot of hard work, and anyone wanting to join it needs to be prepared to roll their sleeves up. As I've said, the support is fantastic, but they don't do it all for you.
Obviously, this year's circumstances have been unexpected to say the least, but everyone has pulled together to make it work. We were quite lucky in that we'd had a big push on recruitment just before COVID hit here, so we were in good shape to scale up for the extra demand. National Office did a great job of making sure we all knew and understood all the government guidance, which changed constantly. They also arranged regular well-being calls for everyone to make sure that all the franchisees were keeping mentally strong and optimistic, so that we could then do the same for our staff and our carers. I couldn't have asked for more from them to be honest, they even went so far as to supply the network with a large order of additional PPE. Yes, this has definitely been a great time to be part of a franchise of this calibre.
Would I do it all again? I would, yes. The personal reward of providing such an important service is even more than I'd hoped.
I'll give you an example. One freezing, stormy October night at around midnight, back when I was just starting the business, I needed to go and relieve a carer who was with an elderly client who had fallen in her bathroom and was waiting for an ambulance. So, I'm sat on the bathroom floor with this lovely old lady who used to be a hospital consultant. She kept a scrap book of her life and she's asked me to bring it through so she can tell me all about the things she'd done. She had dementia and was troubled that she'd forgotten where her father's grave was, but as we were sat there talking about the part of her life when she lived in Scotland, she suddenly remembered where his ashes were scattered. Those 6 hours flew past in what felt like half an hour. Just yesterday, the wife of a client who unfortunately we had to help take into hospital said that her two favourite things in life were Right at Home and a Marks & Spencer's gin and tonic.
I'm really proud of this business and the difference we can make, not just to the clients but to their whole families as well – it's a privilege actually."
David Wilson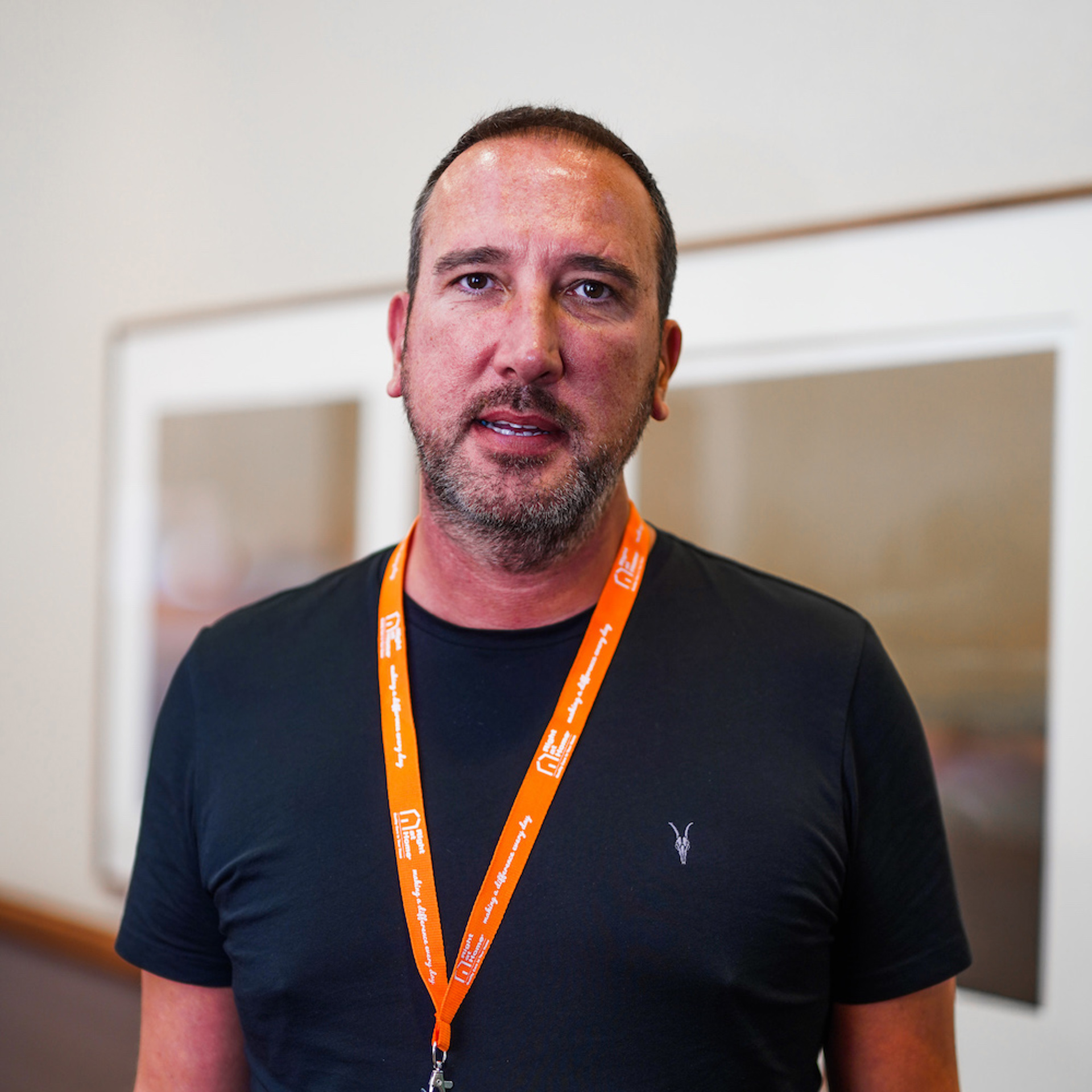 Join a Community of Business Owners Who Care
Right at Home franchisees build more than just a business; they build a care team dedicated to going the extra mile. With 6.5 million seniors requiring daily assistance, Right at Home offers exceptional home-based care, with the aim of making a difference every day.
With or without previous care experience, you can build a truly rewarding business
Our RightStart training programme guides you through every step
Be part of a unique caring culture of driven business owners
With the support of our national office team, deliver the highest standard of care
If you share our franchisees' passion to make a valuable difference to your local community, find out more about our award-winning management franchise.