"My career was in manufacturing operations finance, and I always felt that I wanted to do something more real, that would give back to my community.
"I was selling things like paper plates, kitchen foil, gift wrap and greeting cards – basically persuading people to buy stuff that they didn't really need. And I just thought there must be something that I could be doing that actually made a real difference in the world.
"I've also always wanted to start and run my own business, but I acknowledged that was quite a nebulous concept. So I was exploring different franchise models and looking at what franchising could offer to help that start-up process.
"I was actually quite amazed when I found that you do get franchises in care, because obviously that ticks all the boxes of giving back and being really rewarding.
"I've always felt an affinity for older people, to interact with them and help them if possible. So everything just kind of came together; start a business, make a difference, help older people. It was just really exciting for me.
"It was quite a change though – previously I'd spent a lot of time travelling overseas for the family business in South Africa, sourcing machinery and raw materials and advising on systems and logistics. I'd had no direct experience of care; either personally or professionally, and that's why a franchise was the only viable route in for me.
"It's stressful at times, but there's nothing else I'd rather be doing."
"It has been really rewarding. At times it's stressful, like with any new business start-up, I guess.
"I mean, you're dealing with people; your clients and your staff, and people have problems that they turn to you to deal with.
"And it's quite a reactive kind of industry because when someone calls in sick it's not like in manufacturing, where you can build up stock and then if a machine breaks down you've got stuff you can use up, while the engineers take days or even weeks to fix the machine. Here, when one of your staff members goes off sick, you've got to cover that and find the resources, regardless of circumstances.
"So you have to think on your feet. In an ideal world you want to be proactive, but honestly, sometimes it is a case of just reacting.
And at those times of stress I have thought to myself, did I make the right decision? What else would I rather be doing? And the answer has always been 'I know there's nothing else I'd rather be doing.'"
"My role has evolved, but I am still very involved. My wife accepts that it can be very difficult to switch off."
"When you set up, obviously it's just you and then you employ a Registered Manager. You're working really, really closely together on a day-to-day basis and generally the Registered Manager would take care of the rostering and care aspects and I would take care of finance, marketing and planning, with recruitment as a shared responsibility between the two of us.
"And then obviously as you grow, you find that you don't have time to do all of those things. The first hire we made was a recruitment officer, then someone who could help my manager with spot checks and training.
"It kind of evolves, depending on the strengths, weaknesses and interests of you and your manager. And then you plug the gaps by hiring the right people as your business grows. We've now got five full-time staff in the office and one part-time.
"I'm still very, very involved in the day-to-day. But my role has become more strategic; a lot of the day-to-day stuff has been passed on. I try not to work too many hours at weekends, but my wife has lived with me being part of a family business before and she accepts that sometimes it's difficult to switch off.
"But my boys are 8 and 6 now and family for me is the number one priority. So, if one of the boys are doing something at school and they would like me to come and watch for example, then I will make the time to do that and I'm confident that my Registered Manager can hold the fort whilst I'm away for those few hours.
"But at the moment, I wouldn't feel comfortable with me and my Registered Manager both being out of the business for any length of time. So, my next goal is to get to a position where if I'm on holiday and my Registered Manager goes off sick, for example, I wouldn't worry about that. The focus now is on developing the team, giving them the confidence to grow with the business."
This is one of the subjects Grant discusses on his calls with his Right at Home Business Support Manager.
"We have a regular weekly meeting – it's an opportunity to discuss plans and ask questions. My Business Support Manager has a wide range of experience and as she works with other offices at various growth points, she can call on their experience and share all kinds of advice and best practise if I'm struggling with something.
"The Compliance support is also excellent. Obviously, the pandemic struck us all hard and suddenly, and compliance really helped with ensuring that we had correct PPE and knew the protocols to follow for all the new coronavirus guidelines."
"We can't wait to give Clients the opportunities to get out more, as things start to re-open."
Having opened just a few months before the first lockdown, the pandemic impacted all aspects of Grant's business, including his routes to market.
In normal circumstances, new franchisees engage in lots of local community marketing activity and networking, to build up a network of referral sources for their self-funded client base. But with face-to-face relationship building suddenly no longer an option, the focus shifted further to digital marketing, and to exploring other avenues of growth.
"We have been fortunate to an extent; in that, we've been able to secure Government funded work at rates that enable us to implement Right at Home's quality care model," says Grant.
"When you come into a franchise you have to be committed to following the proven system – Right at Home make that very clear, and the whole network supports it upholding their excellent brand standards. But it means that in a lot of areas it's impossible for owners to work with local authorities, due to funding constraints.
"Thankfully our local authority is forward-thinking, and we have been able to demonstrate the value of working with a quality provider."
The pandemic has also kept vulnerable Clients virtually housebound – making their relationships with their CareGivers all the more important in terms of their mental and physical wellbeing.
"We're all looking forward to getting out again! We have Clients who love to go out to garden centres and theatres and things like that, and obviously, there's a lot of local services to which we can signpost our clients or take them to, but obviously, all that stuff has been impossible for the last year.
"We've been limited to walks on the beachfront or going for a scenic drive, just to get out and about. But as things start to reopen, and as the weather gets better, we're all looking forward to being able to give Clients those opportunities again."
Grant's also looking forward to bringing his growing number of office employees back under one roof so that he can focus on the cohesion of their team dynamic.
"We've grown a lot and had a lot of home working throughout lockdown, to make sure we can maintain social distancing in the office, so the full team hasn't really had much chance to gel properly yet.
"The growth of the business has, so far, been much better than I had anticipated – both turnover and profit have been much better than the projections, and we anticipate that will continue to grow very strongly this year.
"So we have invested ahead; we've just moved into bigger office premises and that has some impact on your profit of course… It's probably too big for us at present – it feels very decadent! But given our growth, it will probably only do us for the next year or so and then maybe we'll have to move again.
"I'd describe the last 18 months as something of a rollercoaster ride; managing the growth and adapting to deliver care amidst a pandemic has brought challenges that really were unimagined when I came into this.
"But I'm incredibly proud of the way we have protected our Clients and enabled our team to continue working in a safe and controlled environment, and I'm equally proud of the dedication that the team has shown throughout. It makes me very positive and confident about the future for Right at Home North Somerset."
Grant Attwood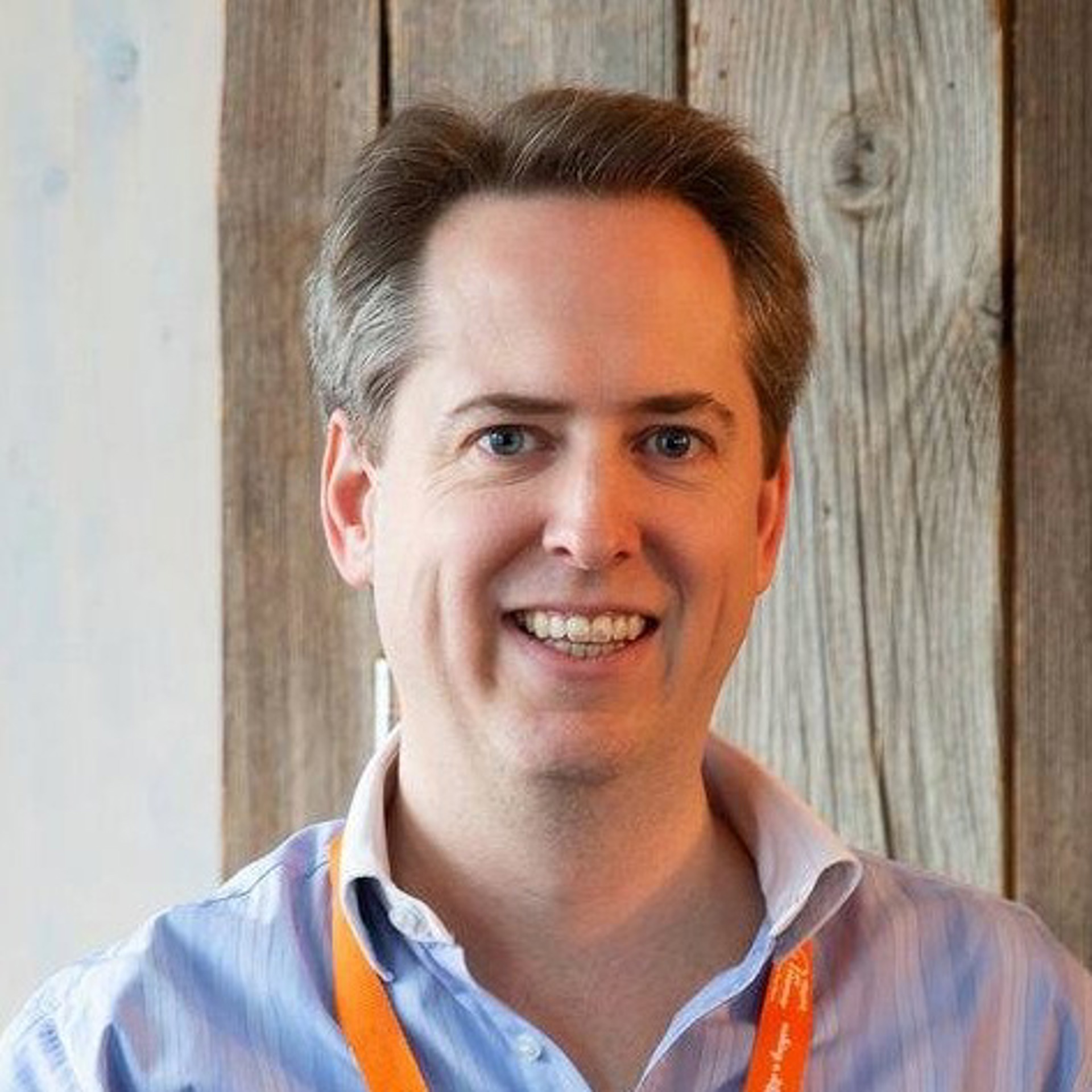 Join a Community of Business Owners Who Care
Right at Home franchisees build more than just a business; they build a care team dedicated to going the extra mile. With 6.5 million seniors requiring daily assistance, Right at Home offers exceptional home-based care, with the aim of making a difference every day.
With or without previous care experience, you can build a truly rewarding business
Our RightStart training programme guides you through every step
Be part of a unique caring culture of driven business owners
With the support of our national office team, deliver the highest standard of care
If you share our franchisees' passion to make a valuable difference to your local community, find out more about our award-winning management franchise.