Grantley Lynch is someone who believes in hard work and fairness; he has a passion for people and a thirst for success. From the busy, corporate strain to entering the care profession, Grantley has taken a leap of faith and achieved his ambition of becoming his own boss.
Grantley joined Right at Home in July 2018 with high expectations and a desire to succeed within the care industry. He has a passion for people and his desire to see them prosper has led to him investing in a Right at Home franchise. One of the key reasons Grantley has invested in his new business, is to create opportunities and career developments for people eager to pursue their dream careers in his local area. "For some people, I understand it will be just a job, particularly if they're students or on their way to become nurses or other healthcare professionals, so they may only come and work with us for a year or two," he explains. "But it's a personal thing to me. I want to build careers and Right at Home has given me the tools to achieve this goal."
Before opening his Right at Home business, Grantley was riding the corporate wave. A well-educated businessman with a post-graduate degree, he was used to managing global teams in New York, Frankfurt and Singapore. But, what makes someone who was once so invested in IT and global business management turn to the care profession and go solo? "I wanted to do something for myself, and I wanted to influence the care my parents receive as they grow older."
Right at Home was the only choice for Grantley when he began looking to invest in a care franchise. "They're the best," Grantley explains, "I found them to be quite understated and over-delivering. They're very down-to-earth people. The first time I visited the national office, I was impressed with how straight to the point they are; 'this is who we are, this is what we do'. It spoke strongly to who my wife and I are."
Ken Deary, CEO of Right at Home UK explains, "Over the last seven years, we've maintained a sustainable measured growth-strategy focused on recruiting new franchisees who show themselves suited to our model. We then throw the full weight of our experience into supporting them to be successful. Our aim is to have a network of owners who enjoy what they do, and do it very well." Grantley agrees they are a good example of this strategy, "I found I could naturally and quickly get along with the other Right at Home business owners."
Right at Home have a stringent selection process which was a great indicator to Grantley of the importance of the calibre of franchisees. "The most important aspect for me is they're extremely selective. It's a rigorous process of recruitment. So, I had an insight into how much hard work it's going to be, but it just demonstrates how serious and committed you have to be."
For Grantley, a key element of moving into the franchise industry was the appeal and taking control of his work/life balance. "Simply put, I am a family guy. I'm married, and have two kids. I needed an opportunity with reduced risk. Franchising takes care of a lot of the risk elements often associated with starting your own business," he says. The appeal of an aspirational lifestyle was another point drawing Grantley in the direction of franchising, "We're country buffs! We like our country walks and squirrelling away somewhere deep in the countryside. We love rivers, lakes, beaches, mountains, you name it, you'll find us at one of those places!"
The network and support Right at Home offers was a clincher, when it came to investing, "As a franchisee you have access to the massive support structure," Grantley says. "When I was researching various care franchises, there were a handful of companies who went the extra mile with their support, and Right at Home were at the top. They have credibility and seemed to have a great support network for the franchisees, Clients, the staff and for the registered managers."
You don't need previous experience in the care sector to consider a Right at Home franchise, simply a burning passion to provide outstanding care and give back to your local community. The management franchise model was established in 2011 by CEO, Ken Deary using the vast experience he gained as a McDonald's franchisee, and having opened and managed a privately-run care home. With Right at Home you are in safe hands.
The future is looking bright for Grantley who has his business plan honed, "I want to be the quality care provider of choice. There are care providers here, but they don't all offer quality. We want to take our rightful place among the best quality care providers within four years. I also want to expand into a second territory, by year five." But Grantley is under no illusion of what's involved, "I feel jubilant and eager to start," he says, "I'm committed to my business with the full blessing of my entire family. I'm going to work hard and I want to keep the high standards high in all we do."
To find out more about what it takes to join the Right at Home franchise network, call Kate Dilworth on 0151 305 0755 or email her: [email protected]
Grantley Lynch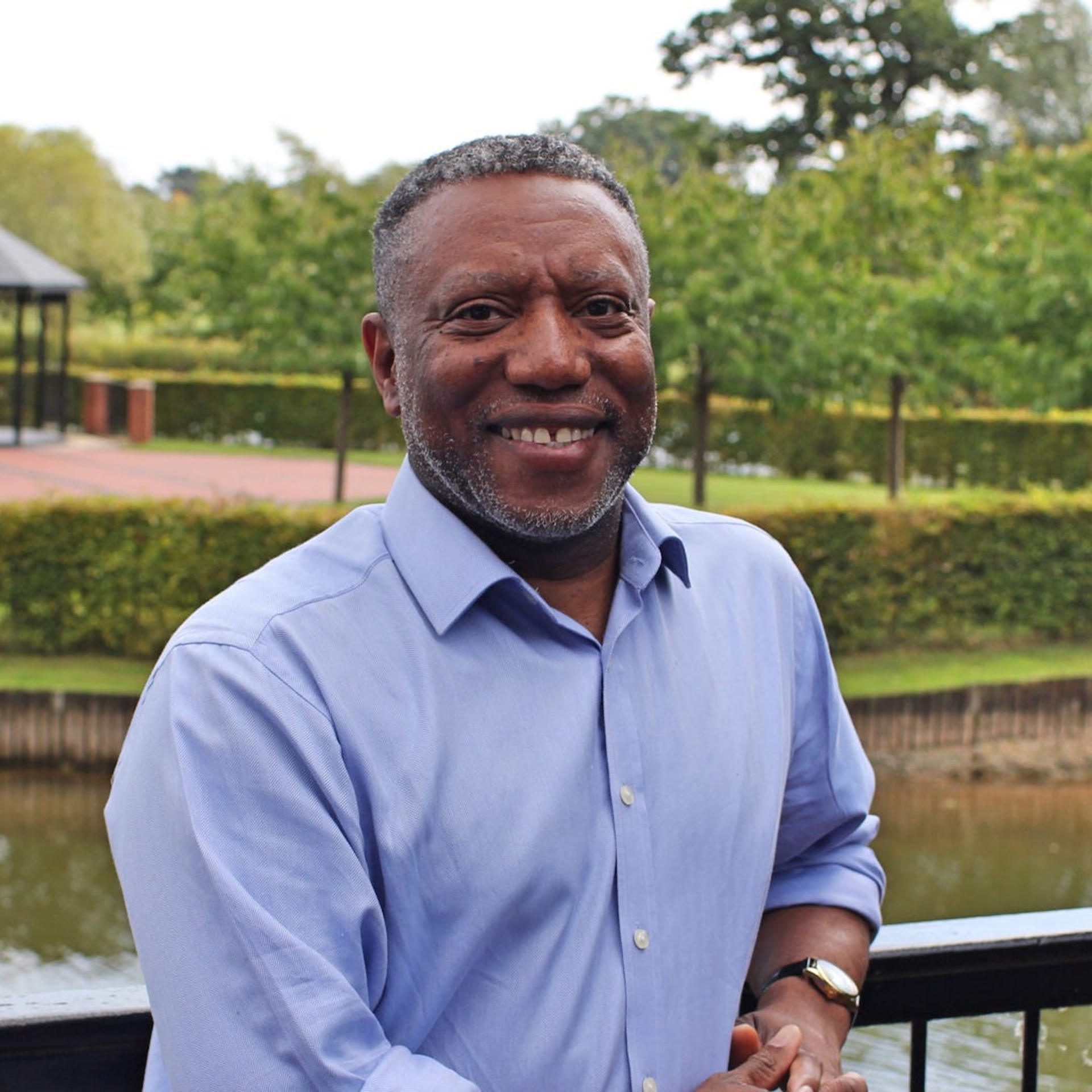 Join a Community of Business Owners Who Care
Right at Home franchisees build more than just a business; they build a care team dedicated to going the extra mile. With 6.5 million seniors requiring daily assistance, Right at Home offers exceptional home-based care, with the aim of making a difference every day.
With or without previous care experience, you can build a truly rewarding business
Our RightStart training programme guides you through every step
Be part of a unique caring culture of driven business owners
With the support of our national office team, deliver the highest standard of care
If you share our franchisees' passion to make a valuable difference to your local community, find out more about our award-winning management franchise.