Life before Right at Home
After 20 years helping build Enterprise Car Rentals into a UK market leader, John Houghton was enjoying a great corporate career with all the perks. What he really wasn't enjoying however, were the 80-hour weeks, the five-hour daily commute and not spending enough time at home with his family. The 20-year work anniversary seemed like the appropriate time to try and reclaim some balance.
"I was confident that I wanted to have my own business, rather than taking another job, but at the beginning of my research it really could have been any business in any sector – it took a while for me to settle on an industry and franchising. Like a lot of people, I had no idea there were so many franchises out there – I had only really thought of it in terms of McDonald's or KFC before. The attraction for me was the notion of being in business for myself, but not entirely by myself. The more you look into setting a company up on your own, the more you learn about the high failure rates among independent start-ups, so the opportunity to replicate an existing business with a proven model and a support team behind me became very appealing. At the time, gym franchises were really taking off and I could see the potential scalability in some of the cleaning brands, but when I pictured myself talking about work with friends down the pub, I just couldn't see any satisfaction in talking about how many floors we'd cleaned that week. I wanted to do something that mattered, that did some good for people and that I could be proud of. That's when homecare came clearly into view."
Finding Right at Home
"I knew I wasn't interested in the high volume, impersonal 10-minute visit end of the market, so I concentrated on finding the best companies in the private, quality-focused sector. It wasn't long before I felt there were only two or three worth considering – in fact, I hadn't completely ruled out the idea of starting on my own."
Once John started looking into the investment required to set up on his own, however, franchising looked like by far the better way to go.
"There are just so many things to consider, and homecare is not something you want to get wrong. There is a huge amount of legislation to consider, both in terms of the provision of care and employment. You would need to hire consultants in so many areas just to make sure you ticked all the right boxes, not to mention all the systems and procedures that you'd need in order to scale the business. No, in the end I knew that it was all about me choosing the best franchise."
Choosing Right at Home
"What sold it for me with Right at Home, was its very clear ethos of providing the best support to its franchise owners, so that they could provide the best support to their staff, who would in turn provide only the very best service to their Clients. They were really only getting started in the UK back then, but the franchisor, Ken Deary, was very impressive and very much focused on building the best homecare brand in the country, rather than the biggest. That's what I wanted to be a part of."
Of course, there's a lot more to becoming a franchise owner than simply choosing your preferred brand – there should be a robust recruitment and selection process to get through before you are invited to join. Right at Home is no exception, which gives its franchise owners confidence that they are part of a high-quality network that will add value to the brand.
Joining Right at Home
"I found the application stage really straightforward actually. Ken and the team were very welcoming and all the information I was after was readily available. I think between meeting with them for the first time and signing a franchise agreement only took around three months. I had a lot of support from friends and family who agreed that it sounded like the right thing for me to do. Funnily enough, it was only my accountant who literally demanded to know precisely what I was getting from Right at Home in return for the franchise fee and ongoing royalties and why it was better than going it alone."
You must have convinced them, and yourself?
"Yes. And I'm still convinced that it was the right thing to do. Even without considering all the training, support and knowledge that you get, I don't believe you could come close to starting a business like this on your own without a much bigger initial investment than with the franchise – it certainly wouldn't be anywhere near as good."
Training with Right at Home
"Initial training lasted a couple of weeks. I think I was only the 10th person to go through it, so it was still developing. Don't get me wrong, it was good, but it's amazing now. It's a thorough mix of business ownership, being an employer, the care sector, the Right at Home model, management, sales and marketing – everyone has to attend training on each element, but you can focus most on the ones you need most help in, depending on your business background."
Opening your Right at Home
"The biggest early challenge is the same for everyone – getting the right Registered Manager. This is probably the most important recruit for your business; and they don't grow on trees. Unless you're from a care background, you wouldn't have a clue how to judge the best ones at interview, so the help and advice at this stage is invaluable. Alongside this you have to get out there and find your first Clients, which took me three months. I didn't have a particularly great local network in Derby, so it was hard work. It's a different story with the second office I opened, because Right at Home now has such an incredible reputation in the industry and that opens a lot of doors. I would say though, that you shouldn't assume you can rely on that alone – you need to get out there and introduce your business in your territory. Building a great reputation locally leads to great partnerships, trust, and makes you an employer people want to work for – this is a big part of the franchise owner's role."
Building your Right at Home
I assumed I knew how to run a business with my eyes closed – I had done it for 20 years, after all. However, for the last 10 years I had a huge budget and highly trained people all around me to delegate to. With Right at Home, I was building from the ground up again with limited cash-flow, so needed to be a 'Jack of all trades' and take responsibility for everything. It's certainly an exciting time, but it's a lot of work. Franchise owners joining today have the option of having a lot of functions outsourced to carefully selected Right at Home partners, such as company accountants, recruitment or payroll specialists. This creates a kind of 'business in a box' element to your launch which can free up time for other things, but whichever way you do it, don't expect to do it with your feet up!"
Feeling Right at Home
"Eight years on, I've opened a second office and have just about finished training up a team who can pretty much operate the day-to-day running of the business without me. I've got a training manager, a recruitment manager and an operations manager who can pretty much cover all the roles I did – this means I can spend my days on strategic planning to scale the business even further, and create new opportunities like local partnerships, and of course further develop my team.
Giving back to Right at Home
"I've just stepped down as Chair of our Franchise Advisory Council. It's an internal group of franchisees who meet semi regularly to discuss issues within the network and feedback those views to the franchisor. We are very lucky at Right at Home that information and feedback has always flowed freely between the franchise network and the National Office anyway, but having the council adds an extra level of communication that gives everyone a voice and a stake in the decisions being made.
Who should become a Franchise Owner with Right at Home?
"People focused on quality, on teamwork within a network, and who are respectful and protective of the brand that everyone has helped to build up. People who are fun and willing to contribute.
The value of being Right at Home
"In the early days, it gives you so much confidence to know you're not on your own. The model has been proven and you know that franchises have a much, much lower failure rate than independent start-ups. Yes, you are still taking a leap of faith, but you're doing it with a support network dedicated to helping you succeed.
Now, eight years on? Beyond the continued National Office support, for me it's the ability to pick up the phone to your peer group in the network. It's like having an unofficial executive board advising and guiding each other, where someone else's success can be shared and copied, rather than the usual competitive one-upmanship. Also, and I can't stress this enough, this is a highly regulated industry and staying on top of that would be a full-time job in itself, so it's fantastic to know that the National Office is not only staying on top of it but keeping you ahead of it. Being part of a bigger, dynamic organisation also lets you share in the fact Right at Home is seen as an industry leader, which develops exciting new initiatives and wins countless awards, and so too do the franchise owners.
It's the soppy thing to say I know, but there is a real family feel to Right at Home. You feel it when we all get together at conference, and you feel it when you visit another franchise office. There are genuinely shared values across the network and we're all trying to do the same thing – build successful businesses and offer the best service in the industry, and do you know what? We have a lot of fun doing it."
If you want to grow a business that makes a difference to people's lives every day, Right at Home could be right for you. Find out more about what it takes to join the franchise network by calling Kate Dilworth on 0151 305 0755 or emailing her: [email protected]
John Houghton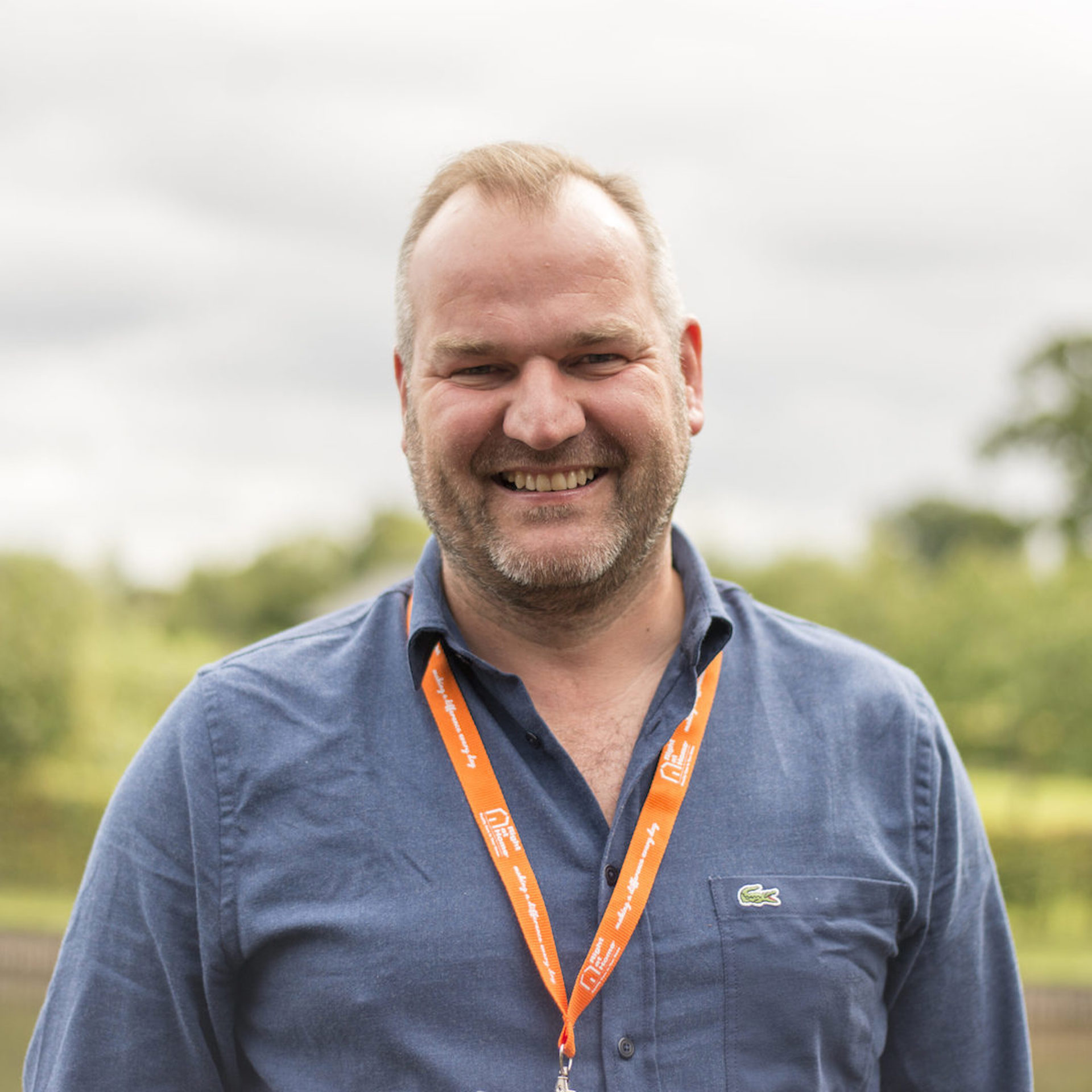 Join a Community of Business Owners Who Care
Right at Home franchisees build more than just a business; they build a care team dedicated to going the extra mile. With 6.5 million seniors requiring daily assistance, Right at Home offers exceptional home-based care, with the aim of making a difference every day.
With or without previous care experience, you can build a truly rewarding business
Our RightStart training programme guides you through every step
Be part of a unique caring culture of driven business owners
With the support of our national office team, deliver the highest standard of care
If you share our franchisees' passion to make a valuable difference to your local community, find out more about our award-winning management franchise.