My career background kind of mirrors my Dads. He had a great job at the bank but ultimately decided that he wanted to be self employed. He looked around for the right path and ended up buying a newsagents. That was great for us as kids as we all got to work there. We certainly learned all about hard work and long hours, but it also showed us how it could pay off. When I finished school, I went to university and later qualified as a Chartered Accountant. That was certainly hard work, but after six years I needed a change. I took a break, went travelling and to be fair, had a great time. My plan was to come back and give the corporate world another chance, hoping that I could find a great mentor to inspire me. Well I did, and spent four years working with some great people in a commercial finance role but, somewhat inevitably, the lure of having my own business became too strong to ignore.
My wife Amy comes from a family of entrepreneurs who have a lot of businesses including some franchises. We both had great jobs, but believed we had gained enough experience to start a successful venture of our own.
We considered a lot of options. As I said, we were familiar with franchising, so we looked at recruitment, drainage companies, soft play centres…. lots of different things, but nothing that really grabbed us. A family member suggested the care industry to us, so we began researching it thoroughly. Going through the various websites and articles, I remembered how upset my family were at the poor care my Grandad received when he had a stroke when I was younger. Amy and I began to feel that this was something that we could perhaps do ourselves – provide a great service that we would be happy to offer our own families.
The unbelievable amount of industry regulations alone made us realise that we would need a lot of help if we were to provide the incredible service that we wanted to. Don't get me wrong, the regulations are vital, but compliance is a huge task and we weren't getting into this to cut corners.
So we went back to looking at franchising again. We called around a lot of companies and couldn't believe how much they all sounded the same! Initially they all talked how much they cared, yet it became immediately clear that between the 15 minute visits, multiple 'add on' services and obsession with fast growth, they weren't actually focused on quality of care at all – just growth for the company. We were actually really shocked at how salesy some of them were and it just put us right off.
Thankfully we didn't give up though. It was on a visit to the National Franchise Exhibition, which is supported by the British Franchise Association, that we found Right at Home. We introduced ourselves to Ken Deary (Right at Home UK Managing Director and Owner) on the stand who we had a lovely but very brief chat with, as he said if we really wanted to know what it was all about, we should speak to one of his franchise owners. There were two there at the time; Andrew Davis from Bournemouth and Joe Guishard from Cardiff. We ended up spending a lot of time with Andrew who was incredibly honest about his own experience with Right at Home, what he thought it would take to be successful and also asked us some great questions around not just our own experience, but our motives for wanting to get involved in the sector.
"This was exactly what we were looking for. That day really changed everything and got us excited about the idea again. We arranged to attend a Discovery Day at the head office in Preston where we got to meet the whole support team and spend a lot of time with Ken. We had obviously gone in there well prepared, so we knew he was very experienced and well respected in franchising, but he still really impressed us. The entire ethos of the company matched ours; believing that quality of care came first every time. The real difference was everything Ken told us and showed us about Right at Home clearly demonstrated that they weren't just paying lip service – striving for excellence was non negotiable in his mind and they weren't interested in giving a franchise to anyone who wasn't on exactly the same page. Again, in contrast to most of the other operators we spoke to, Ken really pushed back at us about our motives and dedication to get it right and put the work in.
They really put us through our paces during the recruitment process. Again though, it just proved to us that they weren't in this to simply sell franchises and become the biggest brand out there – Ken and the team are all about being the best. That's precisely what Amy and I want Right at Home Solent to be too.
"We opened in June 2015 and completed the regulation process by the middle of July. The training from Right at Home was predictably thorough, but the pace was just right for us, the group was small and it was really well structured to allow us to focus on the areas we needed most support in. Our confidence grew every day and as we began to meet more and more of the other franchise owners in the network, we felt part of something very strong and very special. There is so much to learn and so many regulations to comply with that I simply don't see how someone could do this successfully on their own. Right at Home is a real industry leader and they work around the clock to make sure they are not just on top of changes in the industry, but also shaping them. With Ken and his team behind us, our team can concentrate on what we are here to do – provide a phenomenal service to our clients, one our families can be proud of, and to run the most professional business we can.
There is no better feeling in the world than making someone's day; the team we are putting together will be making people's days, every single day.
Kev Popat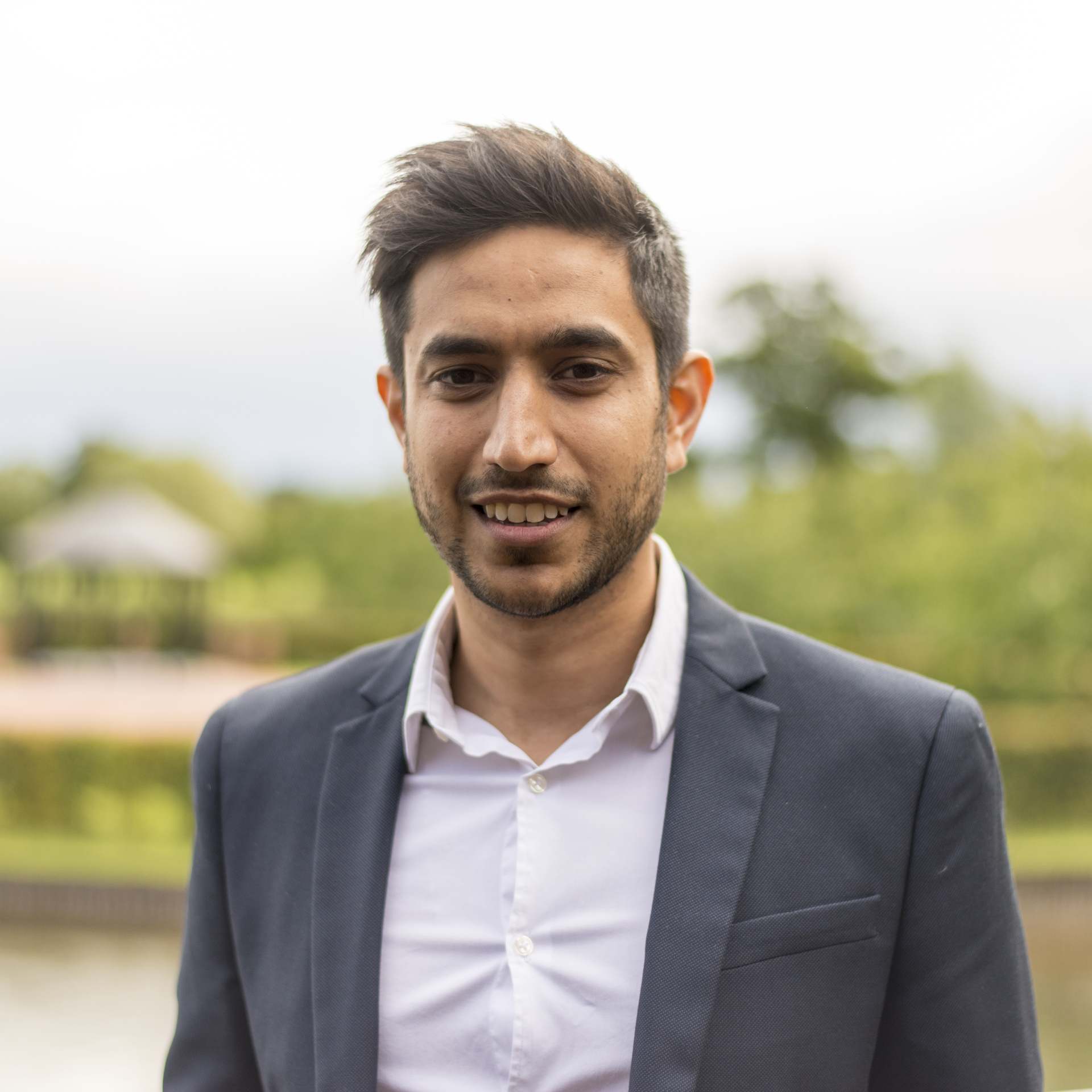 Join a Community of Business Owners Who Care
Right at Home franchisees build more than just a business; they build a care team dedicated to going the extra mile. With 6.5 million seniors requiring daily assistance, Right at Home offers exceptional home-based care, with the aim of making a difference every day.
With or without previous care experience, you can build a truly rewarding business
Our RightStart training programme guides you through every step
Be part of a unique caring culture of driven business owners
With the support of our national office team, deliver the highest standard of care
If you share our franchisees' passion to make a valuable difference to your local community, find out more about our award-winning management franchise.