After 10 years of successfully developing his career in corporate HR, Raja should have been a contented man. He liked the people he worked with, excelled in the role and was well rewarded for doing something he enjoyed. Like so many of us though, Raja couldn't shake the feeling that he could be doing something more worthwhile, meaningful even, with his time. However, unlike so many of us, Raja decided to do something about it…
"There was never any grand plan to pursue a career in Human Resources, I just felt it was a good match for my skillset, so I applied for my first role and kept working hard. Along the way, I got all the professional qualifications, and promotions followed – I should have been really happy to have grown into a career in something I enjoyed and was good at. And I was, I just felt like if I had the ability to succeed in this, there was a good chance I could succeed in a different role that might be a bit more rewarding for the soul.
Plus, I really felt like it was time to do something on my own, make my own decisions, be creative and enjoy the challenge of building up a business of my own. For some people, business is in their bones, as they've come from generations of entrepreneurs where there's an expectation for you to follow in family footsteps. This was not the case for me, but that's not to say my own family experience hasn't had a big influence on the decisions I made to get to this point.
My father has been very unwell since I was a teenager. Before then, he was a taxi driver who often worked 7 days a week to provide well for his family, so I grew up understanding that we need to work hard to achieve the things we want. He set us a good example. Since I was about 14, he has been receiving treatment and support for a number of conditions, including mental health, and so I have always been acutely aware of how the quality of care we receive can impact every aspect of a patient's life, and that of their family.
It would be easy to say that my main motivation for a career change was to go out there and improve standards in the homecare sector driven by my own family's experience, but really it was as simple as knowing that if I could do something that benefitted others, then I should.
So, how do you build your own business when you don't have an idea or know how to start one. Well for me, that answer came in a franchise magazine that I bought on a whim in WH Smith. It really opened my eyes to the incredible range of opportunities out there for people in my position – I even found myself seriously considering a gym franchise at one stage. Not that gyms don't do a lot to help people, but It wasn't the kind of help I had in mind. I was taken aback by how big Homecare was in franchising. It was coming across loud and clear it was a sector that offered growth and stability and there were a lot of seemingly proven models to choose from. I went to franchise shows in Olympia and at Excel and then set about investigating my options online.
Sold on the notion that this was 100% what I wanted to do, I needed to explore the different brands involved and determine which ones I thought best met my criteria. I was looking for good ethics and a solid track record of success, but also to be inspired by the people involved. Of course, it's hard to gauge what the best measure of 'success' really is from the outside. Some were bigger than others, some had been around longer than others, some seemed to promise bigger profits than others. The brand that stood out for me was Right at Home. I really liked what they seemed to stand for, and the array of accolades and rewards were hard to ignore – especially how well they were rated by their own franchisees.
From the first time I made contact with Right at Home, I wasn't disappointed. The people very much lived up to my expectations and the promises of their marketing. Friendly, helpful and incredibly knowledgeable and serious about their business. I was invited along to a discovery day where I met the CEO, Ken Deary. He was very welcoming and really down to earth, but more than anything it was his obvious passion for the sector and for Right at Home's uncompromising approach to quality that impressed me the most. If this was what I was going to do, to build a homecare business that would help my local community and give me, and my family, a real sense of pride, then I knew there and then that Right at Home was the company I wanted to do it with.
Of course, it's not simply a case of saying 'great, here's my money, I'll take Bromley please'. The franchise recruitment process is rigorous, to say the least. Which is a great thing, because once you're through it, you know for sure you are joining a network of really talented people who all share the same values and determination to build the best businesses they can. That was clear to me before I even started, thanks to meeting with four franchise owners, entirely of my choosing, and listening to them describe their own journeys with Right at Home. I went in with my eyes wide open, and four years down the line, I've never had a moment of doubt that I made the right decision.
It is hard work, don't believe anyone who tells you otherwise. But if you are committed to building a happy team, who know they are respected and appreciated for their skills and professionalism, and you follow the model, you'll get there. Our business has doubled in the last year alone, and the potential for future growth is still enormous, but with growth comes additional responsibility and challenges. Whatever the challenges, the goal is always the same – to provide our clients with nothing less than outstanding care every day.
Despite all the awards and the great reputation the brand has, there's no complacency whatsoever at Right at Home. From the very beginning, you know that both the franchise owners and the National Office support team are all on a shared mission to be the very best at what we do. When they focus on giving us the best training and support, we are empowered to do the same for our teams, and the end result is successful businesses providing compassionate, life-enhancing care every day for their clients. And when you see with your own eyes the difference that can make in people's lives, the responsibility becomes an honour.
Raja Singh Lohia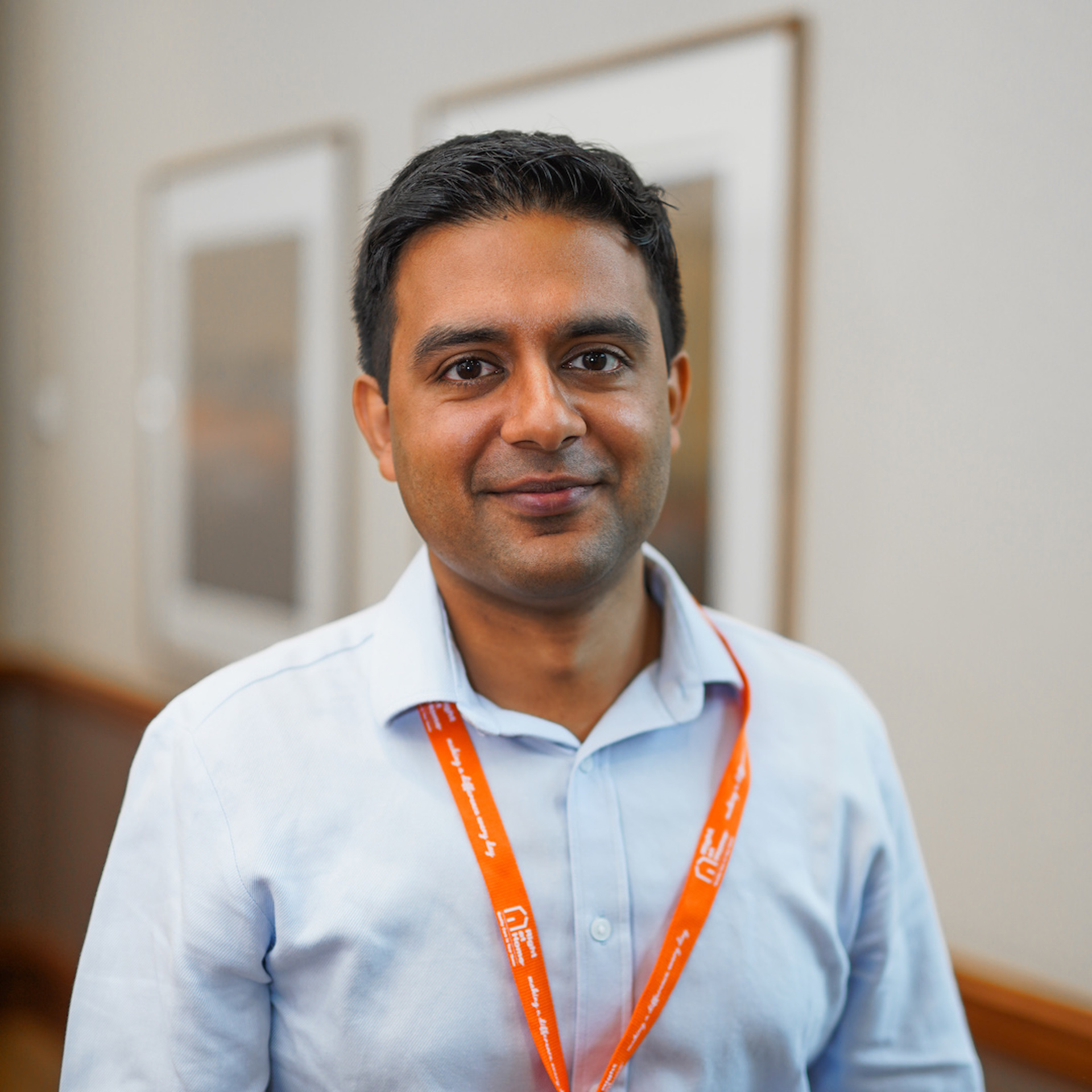 Join a Community of Business Owners Who Care
Right at Home franchisees build more than just a business; they build a care team dedicated to going the extra mile. With 6.5 million seniors requiring daily assistance, Right at Home offers exceptional home-based care, with the aim of making a difference every day.
With or without previous care experience, you can build a truly rewarding business
Our RightStart training programme guides you through every step
Be part of a unique caring culture of driven business owners
With the support of our national office team, deliver the highest standard of care
If you share our franchisees' passion to make a valuable difference to your local community, find out more about our award-winning management franchise.