The results are in... what do our clients and staff have to say?
Annual anonymous surveys rate Right at Home as a care provider and an employer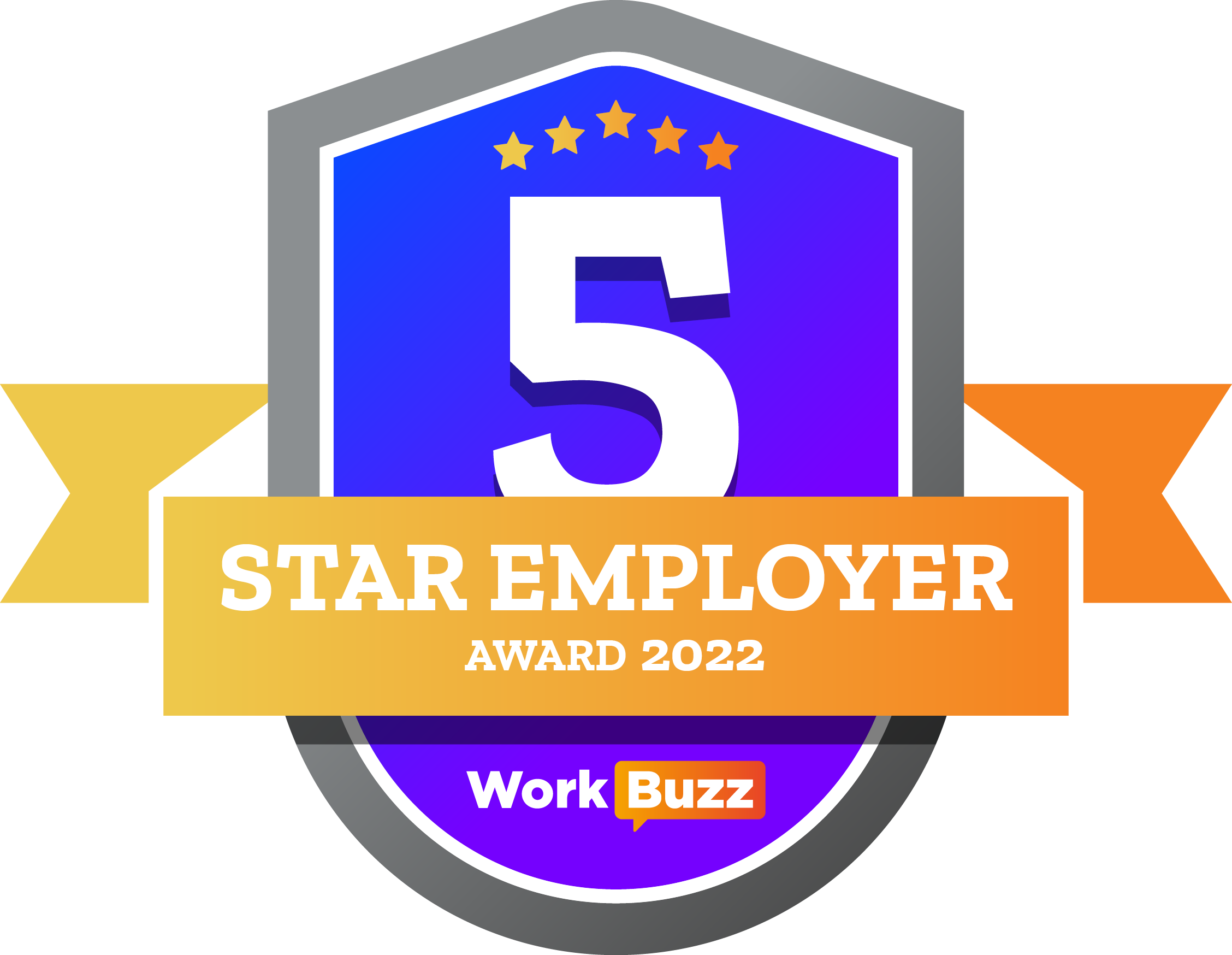 Published: 03/06/2022
The Right at Home network has retained its 5* Employer Award for the fourth year running.
The award is generated by the results of an annual anonymised CareGiver Satisfaction Survey, administered across the franchise offices by independent research company, WorkBuzz.
In addition to Right at Home's national award, 20 local franchise offices received local 5* Employer recognition, demonstrating the importance the Right at Home network places on supporting its staff.
Of the 1,637 CareGivers who took part in the Satisfaction Survey:
92% said they feel proud to work for Right at Home
95% feel their job gives them the opportunity to learn and develop new skills
93% would recommend Right at Home's services to family or friends
Speaking on the results of the CareGiver Satisfaction Survey, Lucy Campbell, CEO of Right at Home UK said: "Our CareGivers are the heartbeat of our organisation, being absolutely integral to the high-quality services we provide. To see that yet again, so many of our network's workforce are proud to be part of the Right at Home network, means we are getting it right for them - and that really does mean the world to us.
"Our annual investment into the survey reflects our commitment to always strive to improve our support offering for our teams – whilst ensuring that everyone has a voice. We value all feedback, and we prove that by taking responsive action with each office, based on the feedback, meaning that our valued workforce truly feels listened to."  
To help combat recent recruitment challenges in the social care sector, Right at Home UK recently launched a Careers in Care campaign which tackles misconceptions about careers in the sector. The campaign includes a Salary Calculator which presents users with the opportunity to discover potential earnings in their local area, by selecting their desired role and number of hours. It also introduced a Careers in Care quiz which allows newcomers to the sector to find their perfect role by answering a few short questions.
Each year, Right at Home UK also invests in an annual Client Satisfaction Survey, to enable continuous improvement in its offering to Clients and their families.
This year, 991 Clients from the network of 70+ office took part in the survey with some outstanding results. Some of the comments written by Clients and their families include:
"I am very pleased with the care my mother has received, it has exceeded my expectations, enabling her to stay in her own home as she wished. Carers often do more than is expected of them and office staff have always been helpful and cheerful and have sorted any issues very promptly."
"Outstanding company, brilliant carers. Office staff so helpful. I could not ask for more they are so professional. This company has been life changing for my wife and I. We were struggling to cope until Right at Home came to us .we are now content and happy. Thank you to everyone at Right at Home."
"It is very obvious that to my Father's CareGiver this is more than just a job. Thought, love and care goes into each visit, everything has my Father's enjoyment and interests at the heart of it, all done with respect and a smile.  She has become one of the family."
"We wanted a reliable care company that would give my wife support both mentally and physically. With Right at home, we got this and a lot more. Their standard of care is outstanding and we recommend their services to anyone who needs that little extra compassion when needed."
"A very professional, quality controlled, and committed organisation which has never faltered to impress."
Lucy added: "I am delighted to read so many outstanding comments from our Clients praising the care they receive from their CareGivers who always go the extra mile. It is a testament to the tremendous efforts of our Franchise Owners, their managers and wider teams; who truly live and breathe the Right at Home values, to make such a notable difference every day.
"I would like to thank each CareGiver and Client who took the time to complete these surveys, providing us with valuable feedback to ensure we can continue to work towards our mission of being recognised as the trusted homecare provider in the UK."
Right at Home UK has also recently been awarded an accolade recognising the group as a top homecare group. The group retained its spot as a 'top 20 homecare provider', awarded by the independent review website, homecare.co.uk, out of 678 providers. In addition to the recognition as a group, 20 independently run and owned Right at Home offices obtained 'top 20 homecare provider' status in their respective regions.