Janet Bennett, Case Study
Owner, Right at Home Mid Cheshire
Janet's 'roll your sleeves up and get stuck in' attitude appears to have been a lifelong trait. Even though many of her friends opted to head off to university in search of adventure, Janet wanted to get straight into work, and within a week of leaving school started as a trainee with NatWest.  
That was the start of a 34-year career which saw her progress through the ranks of retail banking and eventually into a senior role that took her around the country coaching the bank's leadership team on new systems and procedures.

Janet was extremely happy with all aspects of her career and wasn't looking for a change - right up until the moment voluntary redundancy became an option. After more than three decades with the same employer, the offer proved too tempting, and so Janet started to think about new ways to occupy her time that would satisfy her desire to help and look after people. Putting her feet up was not an option!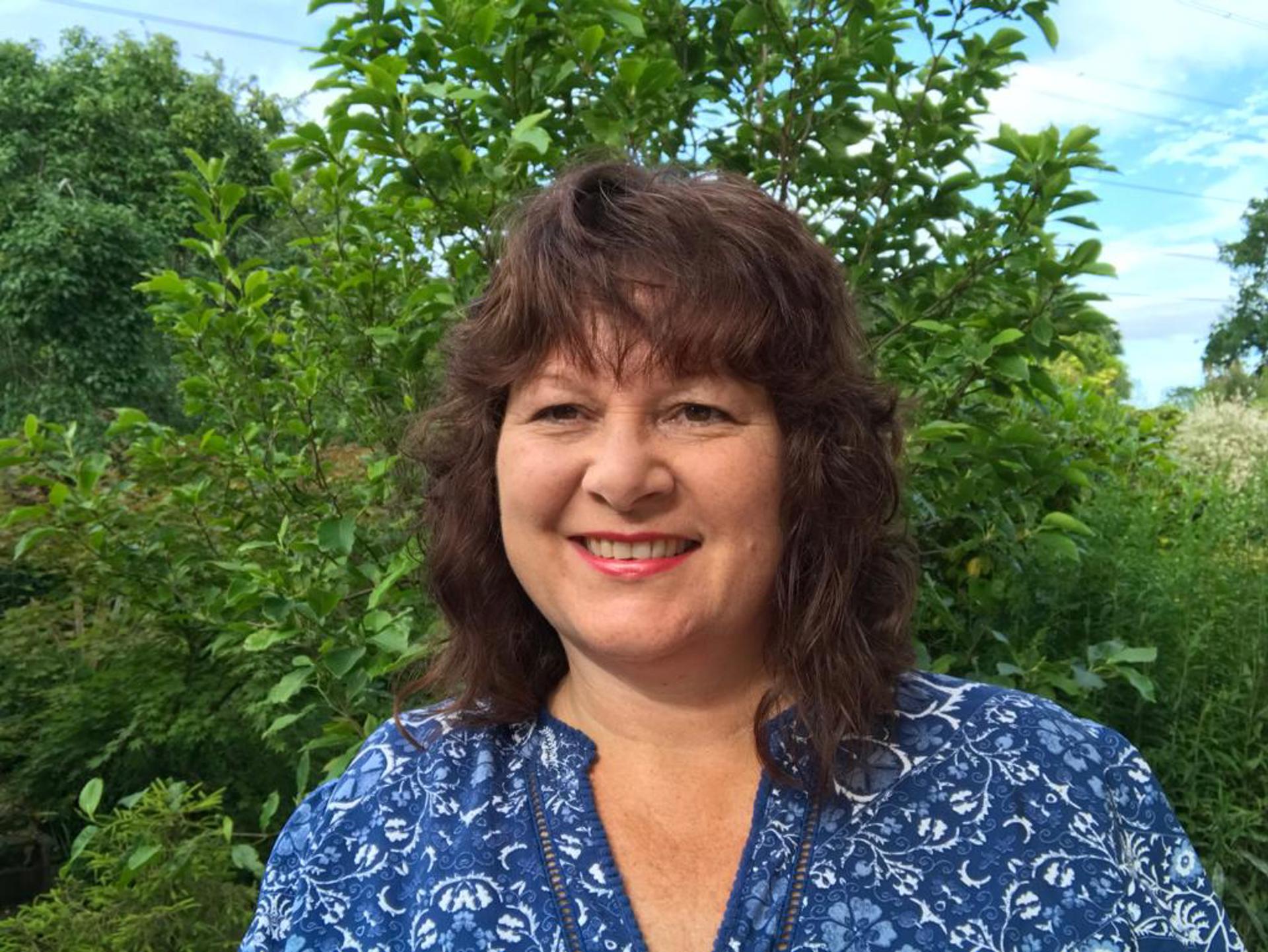 Something that always brought Janet immense peace of mind, was living across the road from her elderly parents. From her own house she could see their lights coming on and off, curtains opening and closing, and watch her dad leave to walk the dog each morning. Knowing that this was a comfort few of her friends enjoyed, she began to look at homecare as a possible fit for her skill set and desire to do something really worthwhile.  
With typical speed and decisiveness, Janet began working with a local homecare provider and inadvertently found herself involved with franchising for the first time.  
"My first role at the company was to provide business support to local franchise owners, but that soon developed into a more senior position that required national travel and running a department. I really enjoyed it, but eventually I couldn't shake the feeling that what I really wanted to do was run a local office myself. Having my own business had never been something I'd seriously considered before, but I really believed in what the franchisees were trying to do, and I was confident I could make a real success of it. 
I had my redundancy money and savings, so whilst I could have considered setting up on my own, I knew enough to know it would be absolute madness! I can't believe people still try and do this independently; the processes, policies and procedures are just so complex, and making mistakes or cutting corners just isn't an option when you're responsible for the care of vulnerable people. Right at Home had yet to open where I lived, and I knew from my time in the industry that they were very highly regarded. When I approached them about a franchise, I immediately felt like I'd found kindred spirits! 
Right at Home has a mantra of 'making a difference every day'. While our clients and their families always come first, this ethic applies to everything we do and everyone we deal with. We want to be leaders in making a difference to the professionalism and advancement of the care industry in general. As a Franchisor, the Right at Home National Office wants to make a difference every day as to how well it supports the franchise owners to run the best business they can. And in turn, I want my team to feel valued, appreciated and supported every day, so that they enjoy what they do and want to stay and develop their careers with us for the long term. There is a very clear and common purpose right across the whole company and everyone gets the support and attention they need. 
I also knew Right at Home's reputation for being incredibly selective about who they invited into their network, so despite my experience I didn't expect to just stroll on in! I would describe the recruitment process as reassuringly challenging. What I mean by that, is it's nice to know that everyone in the network has had to work hard to earn their place and has proven themselves to have the right motivations and ethics as well as demonstrating the potential to run a great business. Anyway, I must have done something right because I opened my Right at Home office in Northwich on the 23rd of July 2020.  
I was given the option of postponing launching the business because of everything that was going on with Covid and the lockdowns, but I just wanted to get on with it. I knew that there would be a lot of people locally who could really benefit from our service at a time when families and friends weren't in a position to travel and visit as they might have done before. And I was right because we grew very quickly. The biggest challenge at first was finding great staff, but once you develop a reputation as a great company to work for the best candidates want to come and join you.  
The same is true of clients. I found that word travelled quickly about our quality of service and before long we were getting a lot of referrals and enquiries. When families are choosing a care provider to come into their loved one's home and look after them, you can't overstate how much trust that requires. That means reputation is everything when it comes to having success in this industry, and to gain and maintain that reputation you have to attract and retain the right people.  
A year into the business, we're already the highest scoring homecare company in our local area and we've been awarded 5-star employer status, but our ambitions don't stop there. The next big thing for us will be our first CQC inspection, but whether it's tomorrow or in 6 months' time we're ready for it and we're determined to achieve an Outstanding rating.  
I think everything has come together perfectly for me with Right at Home. I'm in the right place in my life to really commit to this and help make a lasting difference to my community. And my family as well. My sister already works with us in the office and whilst my son followed me into the banking world, I know this is a business he could one day come and be a part of too. Care is a very special sector to be in - I can't imagine getting this kind of satisfaction from running any other sort of business. In fact, I can't imagine caring as much about another business as I do this."