Elderly Care Services from Right at Home Guildford & Farnham
Our quality care services are built around your specific needs and preferences.

"I have had the most wonderful experience with Right at Home. When I first joined the agency I was asked if I had a preference for who I worked with and also times. The care plan was extremely detailed and tailored to me. The carers have felt so much like family with the real kindness and consideration they have shown to me. The staff make excellent use of every minute of my care call and have left me feeling so positive and like I am part of the world again. I cannot speak highly enough of the staff or the ethos of Right at Home."
Marley-Belle Q
|
Client
Why is elderly care important?
---
Needing a little help is an inevitable part of getting older. Regardless of healthcare needs or specialist requirements, the structure of our lives change as we reach old age. Elderly care enables people to continue living as they choose, and where they choose, with extra support as and when they need it.
DID YOU KNOW? In Surrey, the proportion of the population aged over 65 is projected to increase from 18.6% in 2016 to 25.4% in 2041, with the proportion of over 85s projected to increase from 2.9% to 5.2% over the same period. This also means there will be an increase in demand for care.
By offering homecare for elderly people in their own home, we enable our Clients to maintain dignity and independence in familiar surroundings. Elder care is important for many, as a way of completing practical, day-to-day activities safely. For many older people across Guildford & Farnham, it is often vital for combating loneliness.
For Clients with dementia, elderly care at home is vital for providing a calm, reassuring and familiar structure. For others, elder care offers comfort, knowing that there's always someone you can rely on.
Contact our friendly team in Guildford & Farnham to find out more about elderly care.
FAQs about our elderly care services
Download Brochure
Thank you for your interest in Right at Home.
Please download our brochure to find out more.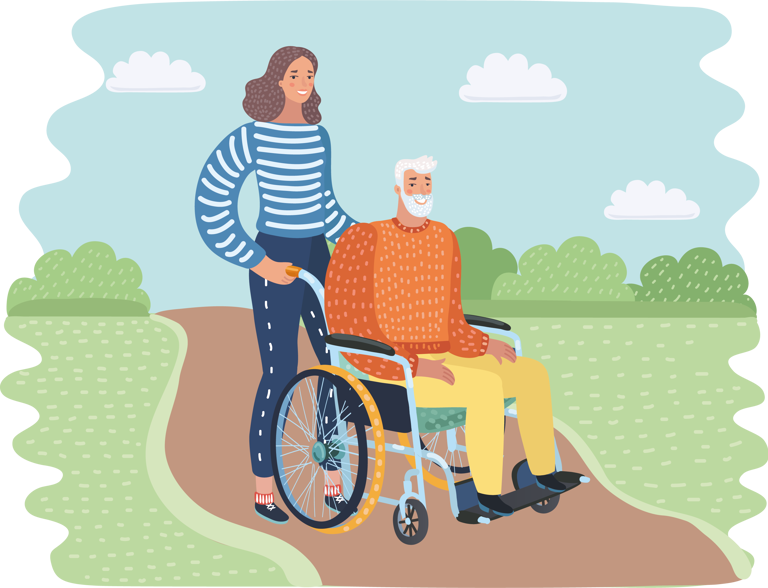 Our Trusted Services
Families just like yours, trust and rely on Right at Home to provide high-quality homecare services for their loved ones. We offer a wide range of services to support Clients to remain living safely and independently in the comfort of their own home.