Hospital to Home Care in Guildford & Farnham
Quality homecare reduces the risk of repeat injury and helps you return to your usual lifestyle.
Bespoke homecare after hospital services
from Right at Home Guildford & Farnham
Helping you to return to your own home 
Home from hospital services for long-term or short-term care
Highly-rated after hospital care at home in Guildford, Farnham, Godalming, Farnborough, Fleet & Aldershot
---
Get in touch with Right at Home Guildford & Farnham to discuss the type of care that you're looking for.
What is hospital to home care?
---
Our home from hospital care services in Guildford & Farnham are designed to support those returning home once they have left hospital. If you're coming home following illness, injury, or an operation, it can be comforting to have the support of a CareGiver in place of hospital staff. 


"I was so pleased to have found Right at Home when mum needed extra support at home following a fall. I found the senior staff and carers to be kind, caring, hardworking and professional. I was kept informed with phone calls and follow up review meetings, as well as a daily report left on site."
Jane
|
Client
How can we help with your hospital discharge planning?
---
After a stay in hospital, our professional and personalised support can make the transition back home as relaxed and worry-free as possible.
Our homecare after hospital discharge services can encourage people to come out of hospital sooner. Our Clients feel safe knowing that they have personal and practical support available that can reduce the risk of repeat injury and re-admission. We can support you during your recovery process with accompaniment to appointments, transport, medication support and light housekeeping.
We can also help you or your loved one with:
Supervision of discharge arrangements
Transport home
Food shopping
Managed live-in care if required
Help with washing, dressing and personal care
Medication support
Physical assistance and support to move safely around the home
Light housekeeping
Pet care
Accompaniment to appointments
Re-assessment of needs
Whatever your requirements, from one-hour per day through to live-in care, our care services in Guildford & Farnham are always tailored to meet your personal needs.
FAQs about Guildford & Farnham hospital to home care services
What are your hospital to home services?

Our CareGivers will provide you with the necessary support after returning home from hospital. Above all, our personalised care services are designed to promote relaxation and recovery. We can assist you during your recovery process by supporting you with your medication, transport, light housekeeping or accompanying you to appointments.
How much does homecare cost?

The price of our homecare will depend on your individual needs and the number of hours of care provided. We always recommend a minimum care visit of one hour to be able to provide safe and effective care. 

Please contact our team in Guildford & Farnham so that we can provide you with an estimated cost of care.
How to qualify for hospital to home services in Guildford & Farnham

There are no qualification requirements for our personalised homecare after hospital services in Guildford & Farnham. In some situations, local authorities or social services may offer support for patients when they leave hospital. Find information from Surrey County Council or Hampshire County Council regarding care after hospital discharge.

Whether or not you qualify for NHS continuing healthcare funding after hospital discharge will depend on what your designated team of healthcare staff decide. If you feel you need healthcare related care and support when you leave hospital, speak to our team. 

If you or a loved one require support after a stay in hospital, contact our Right at Home office in Guildford & Farnham to discuss your requirements.
What are reablement services?

Reablement is the term used in health and social care as an alternative name for short-term, after hospital care at home. Reablement services include help with daily activities that someone recovering from a hospital stay may not be able to complete alone. These may include washing, dressing and domestic tasks. 

Our highly-rated home from hospital services can be short-term or long-term, depending on your requirements. Long periods spent in hospital can take their toll on mental health and self-confidence as it can feel like you are no longer independent. We believe that intermediate care between hospital discharge and a return to normal life is far preferable to staying in hospital, as the familiar surroundings of your home will encourage your recovery back to health and independent living. 
Can you be discharged from ICU to home?

It is very rare to be discharged directly from an intensive care unit (ICU) to home. Usually, after spending time in an intensive care unit, patients will be transferred to a hospital ward before being discharged home. This interim hospital stay allows you to receive necessary aftercare and continued 24-hour support whilst at your most vulnerable. Only once you have been correctly assessed and received any necessary rehabilitation treatment will you be allowed to return to your home. At this stage, you may seek some support from our CareGivers in your home, as it can be quite an adjustment to live independently after a stay in ICU. 

If you would like more information on our hospital to home services, get in touch with us here at Right at Home Guildford & Farnham to discuss the exact combination of homecare services to suit your needs.
Download Brochure
Thank you for your interest in Right at Home.
Please download our brochure to find out more.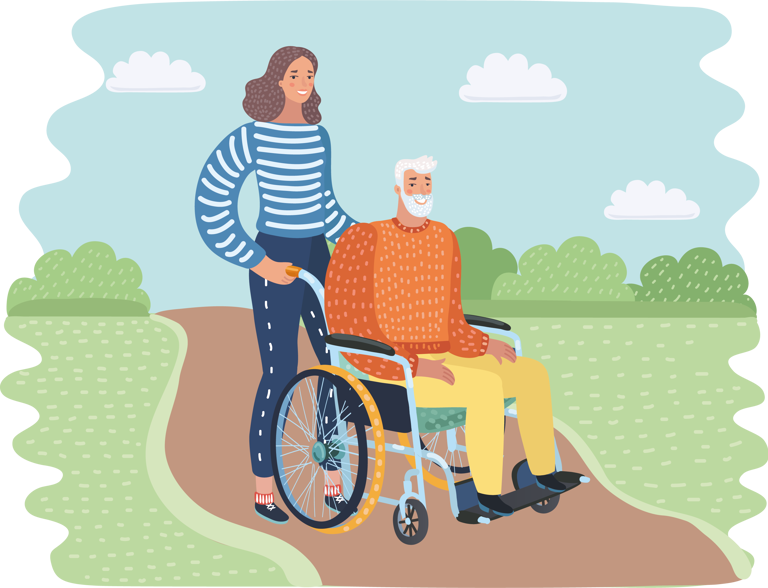 Our Trusted Services
Families just like yours, trust and rely on Right at Home to provide high-quality homecare services for their loved ones. We offer a wide range of services to support Clients to remain living safely and independently in the comfort of their own home.