Careers in care with Right at Home
Our helpful Careers in Care brochure provides you with everything you need to know before you embark on your journey. Learn about our core values, what it means to be a member of our team and how you can progress through the ranks.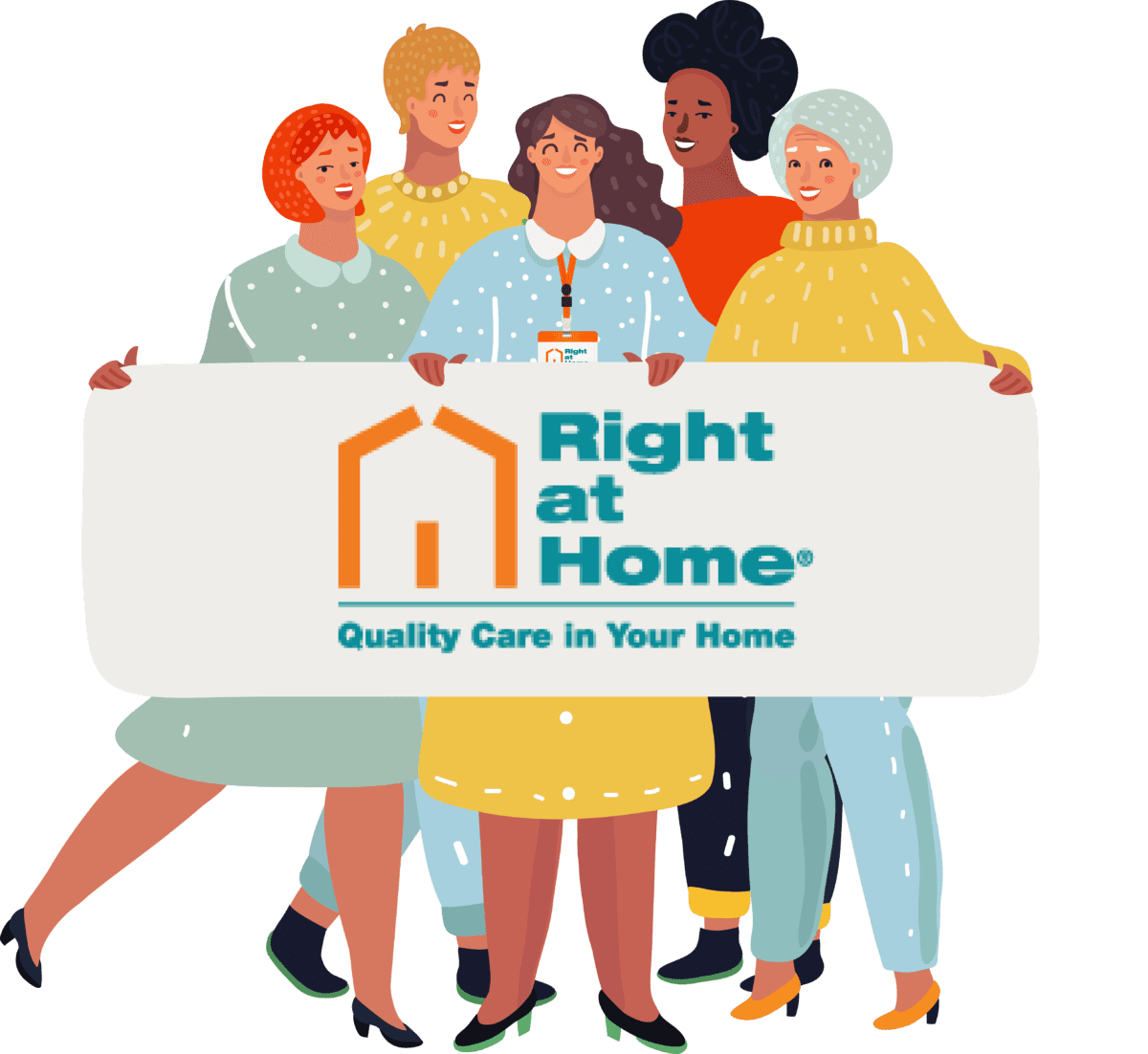 Careers in Care Brochure Download
Introducing Right at Home
We are an award-winning care network with ten years of experience behind us. During that time we have learned how to attract and retain our care team members. We value and listen to what our team have to say and we support them with their goals. Whether you are becoming a CareGiver for the first time or advancing to a senior management position, we will help you every step of the way.
What is a Career in care all about?
We can help to shed some light on what you can expect from life in the care industry if you have never experienced it before. This includes the misconceptions about care and what separates good Carers from great ones. Our Carers must have a multitude of skills and abilities in order to deliver the exceptional care that we are known for.
How to become a Right at Home CareGiver
As a new Carer, we begin with our thorough introduction programme that includes essential training and the opportunity to shadow an experience CareGiver in the field. We will work to ensure that you are comfortable and confident in your abilities and schedule regular 1-1 support sessions with your friendly peers.
Roles in Care and Career Progression
In addition to our CareGivers roles, we also offer Live-in CareGiver and Senior CareGiver roles. You may also wish to progress to our senior positions that include Care Coordinators, Deputy Managers and Registered Managers. We also offer positions for Training Coordinators and roles in Recruitment and Marketing.