Why Choose Right at Home for at-home Care Services?
We understand that choosing a home care provider can be a daunting task. At Right at Home, we're a trusted care provider, offering home care packages to those who need it most.
Why Choose Right at Home?
Bespoke care at home to maintain your independence
We offer a variety of care services to seniors and adults with physical needs and learning disabilities. We aim to help our Clients to maintain their independence and we strive to make a real difference in their lives. 
Not many people know that there are plenty of types of care that can be provided at home. Your loved ones needn't move into a care home, as our team can help to support them in familiar surroundings. 
We customise our care and support to every individual through a Personal Care Plan. We maintain a professional approach provided by our highly-trained CareGivers who are the best in the business.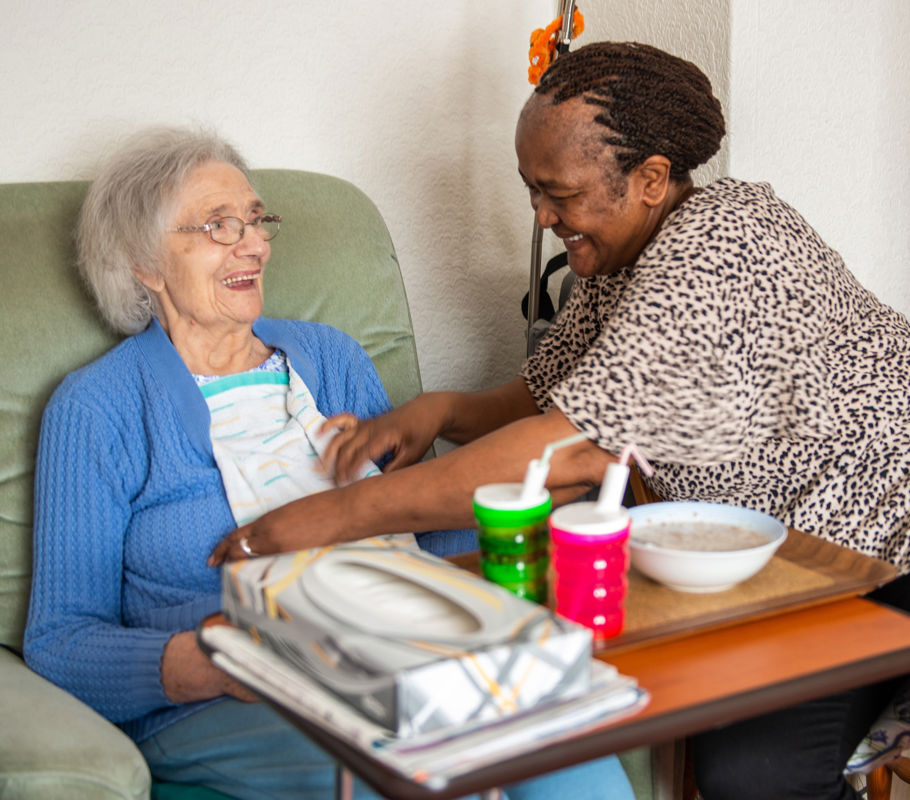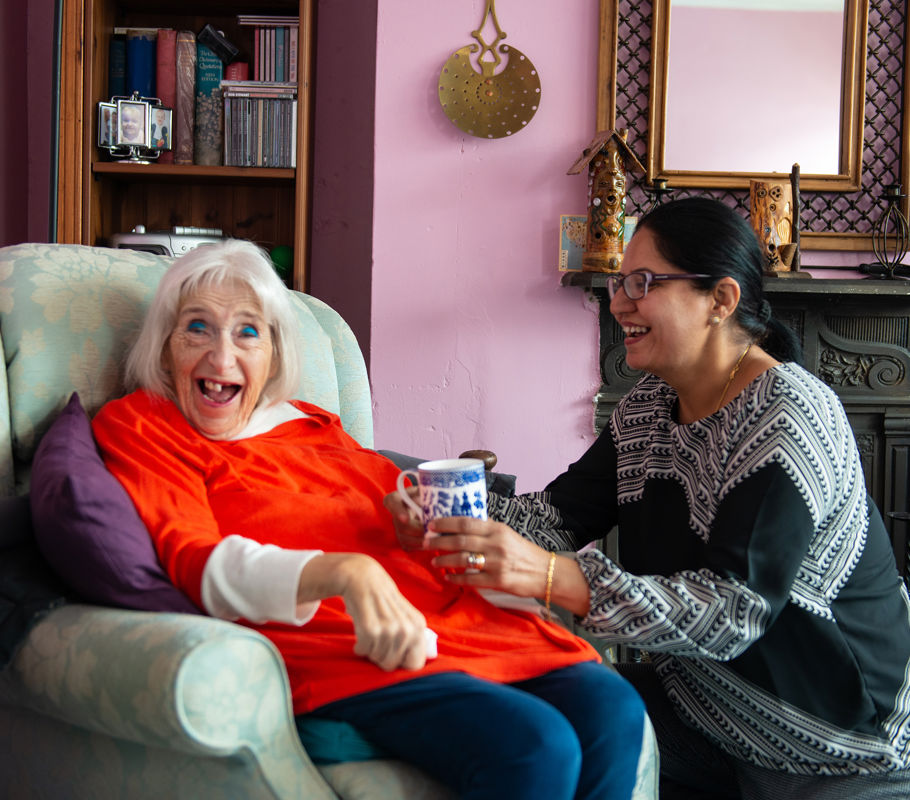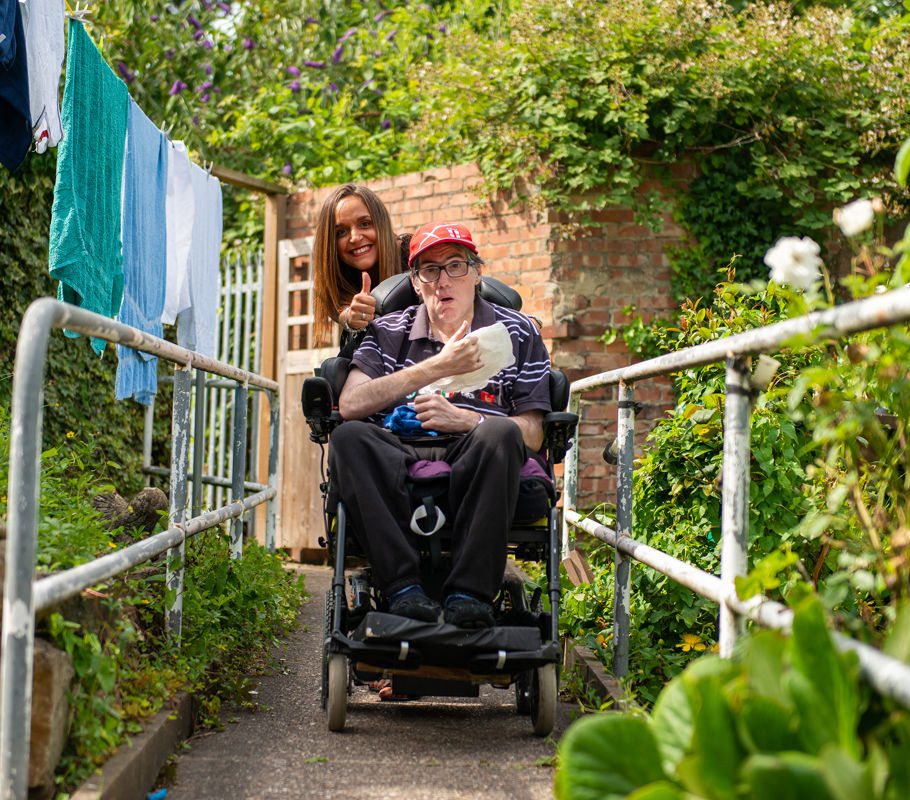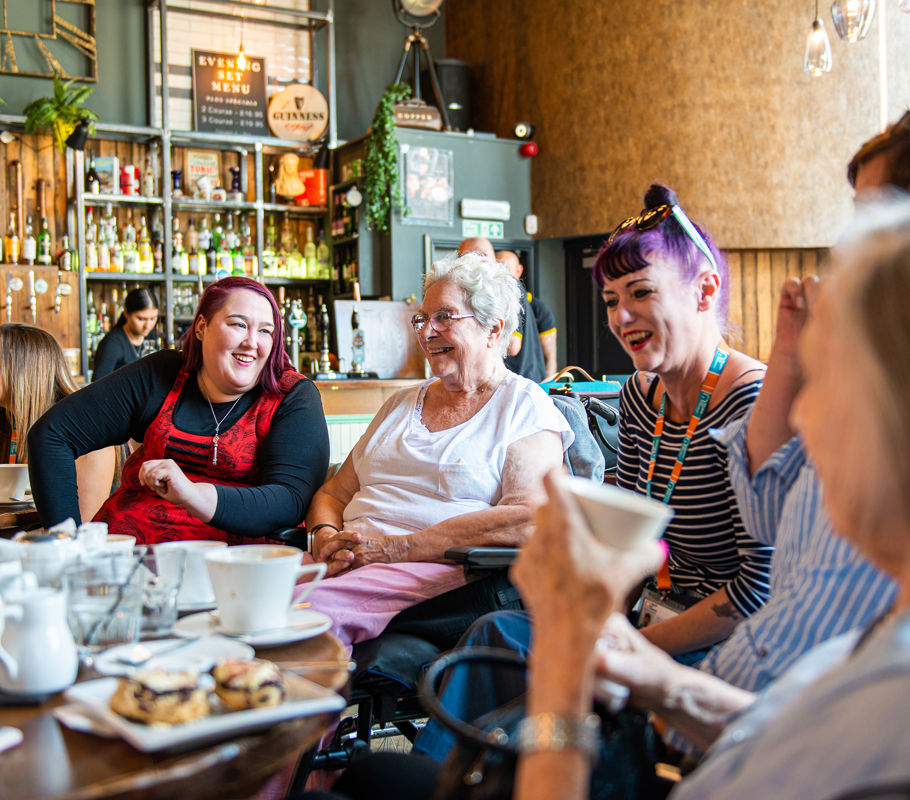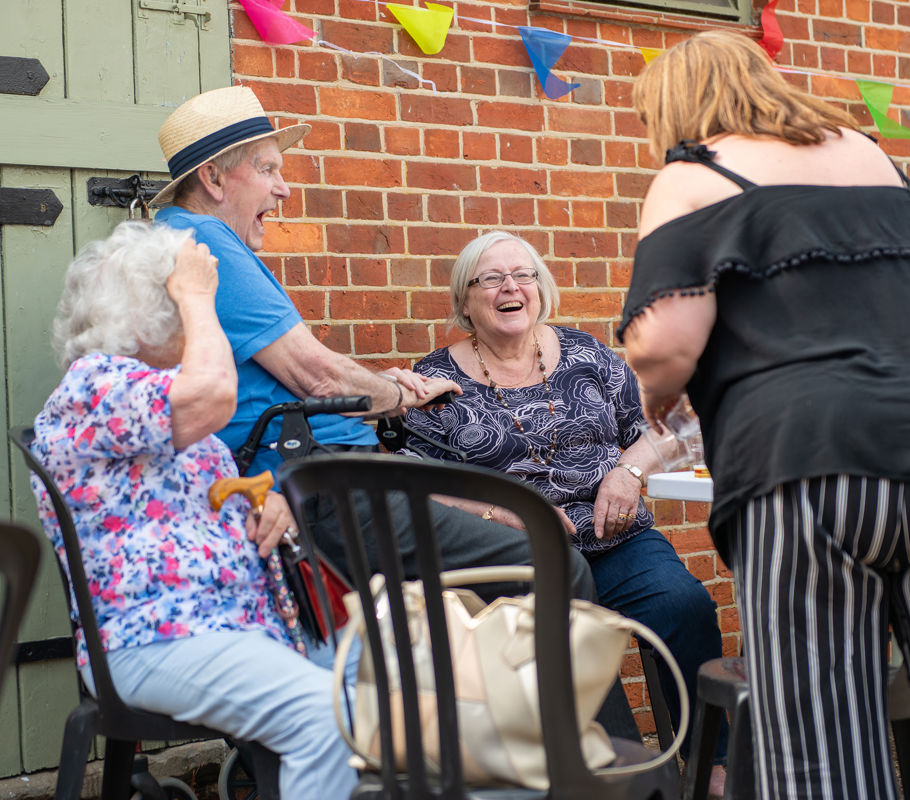 Proven experience in the homecare sector
Over the past decade, we have:
Supported over 12,500 Clients and their families, across the UK
Delivered over 10.2 million hours of care
Won a total of 56 awards for our hard work
Achieved 100% compliance with the Care Inspectorate Wales
Been recognised by the CQC as outstanding in more than 30% of our offices
And we have achieved these milestones, all whilst raising more than £50,000 for our partner charity: Alzheimer's Society.
* data published September 2021
Unrivalled commitment to quality
Our commitment to quality of care is unrivalled. We ensure that we are giving our all to every Client. This means:
Our Clients receive the full time that they pay for, as we travel in our own time.
Visits are never rushed – our preferred visit time is a minimum of one hour.
Our trained carers are carefully matched and, if time allows, introduced before they begin delivering care.
We have a professional dress code but do not wear a uniform. We recognise that some of our Clients would prefer a discreet service when we accompany them out and about in the local community.
We are quick to react, vigilant in our duty of care, and always aim to raise a smile.
We don't believe in 15-minute care visits
We don't believe it's possible to deliver quality domiciliary care in a 15-minute visit, so we don't offer them. Our preferred minimum care visit is one hour – and by that we mean a full 60 minutes. 
Our CareGivers travel in their own time, not yours. This allows our Caregivers the time to listen to our Clients, to complete tasks properly and to observe any changes in their health or wellbeing, and respond accordingly. It also allows them to build a meaningful, long-term relationship with their Clients. 
Our valued and professional CareGivers provide high-quality and personalised care services, which allow our Clients to live life independently in the comfort of their own homes. Our wide range of services, along with our commitment to making a difference every day, ensures peace of mind for our Clients and their loved ones. 
We work with what's best for our Client. This can be anything from one hour a day, to live-in care. Discover our services to learn more.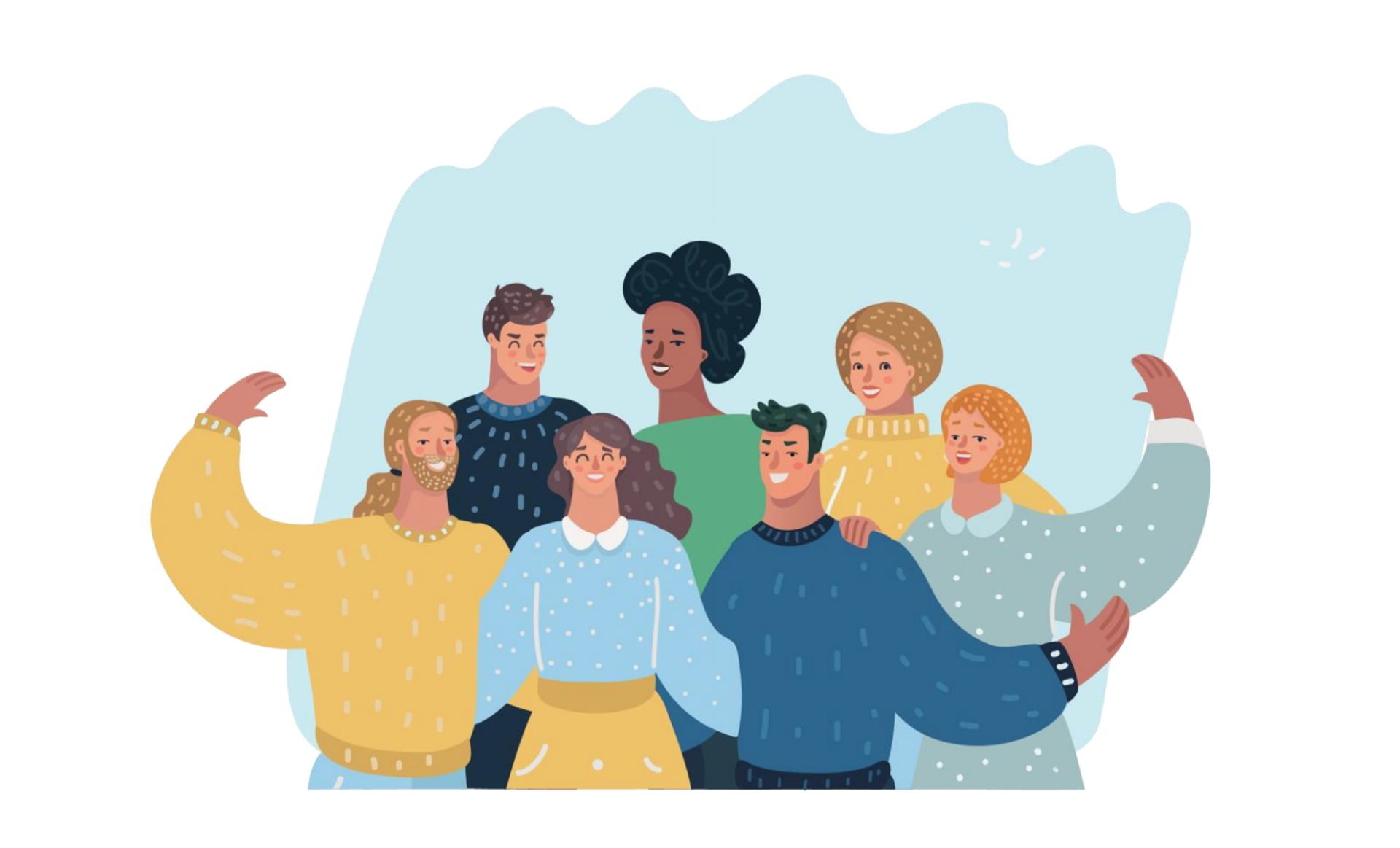 Award-winning care services
We've been recognised locally and nationally for our trusted support services. The awards that we've achieved are a testament to the care and compassion of our CareGivers, support teams, and management. 
These awards include:
WorkBuzz 5 Star Employer
bfa British Franchise Awards
Many of our local offices have been rated as 'Outstanding' by the Care Quality Commission (CQC). The CQC found that these offices provide an excellent level of care services for Clients. 
Highly-rated homecare
We are proud to sit at the top of the rankings for homecare providers in the UK, according to the UK's leading independent review site, homecare.co.uk. 
Read just one of the many great reviews on our care at home services:
"When we decided to enlist help from carers we were quite anxious, we need not have worried. Having been recommended right at home we felt comfortable from the very 1st meeting. They took time to find out about our mum and match her with carers that they thought would suit her best. We have been so happy with our carers but most importantly our mum has been too. She has developed a lovely bond as have we. It really has made a huge difference to all of our lives and we wouldn't hesitate to recommend them. They are truly amazing. "
KW
|
Daughter-in-law of Client
How to choose a homecare package provider
When choosing a homecare agency, there are a few questions to consider. It may sound difficult to conduct a 'care needs assessment', but ultimately the assessment boils down to asking: "What is it that I want from a care team?"
You'll need to consider:
What do you need help with? 
How often do you want a CareGiver to visit?
What time of day do you want them to visit?
How many hours a day/week do you need homecare assistance?
But, more importantly, you should think about the type of care that you're looking for. If you're looking for a friendly companion, who will get to know your loved one and build a lasting bond, then Right at Home is right for you. 
At Right at Home, we aim to provide more than just expert care. We also provide support and peace of mind for the families of our Clients too. 
Read our funding and planning guide for more information about the costs of care and where to find help. We also recommend getting in touch with your local council as there may be help they can offer you too.
Why work as a Right at Home CareGiver?
Our family of CareGivers comes together to make a tangible difference to the everyday lives of those in need. We're passionate about arranging care at home, regardless of our Clients' circumstances.
We work together to ensure that we meet our Clients' physical and emotional needs, as defined in their bespoke care plan. Our job roles are varied, exciting and offer plenty of room for progression. 
We recognise our CareGivers' hard work, making sure to reward them accordingly. We know what you do is amazing, and we want you to know that we appreciate it too. Whether you're interested in becoming a live-in Carer, offering part-time companionship and support, or evolving into a management position, we've got a role for you. 
Our Trusted Services
Families just like yours, trust and rely on Right at Home to provide high-quality homecare services for their loved ones. We offer a wide range of services to support Clients to remain living safely and independently in the comfort of their own home.