Why being a Carer offers a great work-life balance
We believe that a healthy work-life balance shouldn't be a bonus, it should be a given. Whether you spend longer with your family or develop your hobbies, everyone deserves the gift of time. We have a range of part-time and full-time roles to suit every lifestyle. If you're looking for something outside of the traditional 9-5, homecare may well be the industry for you. 
Why a work-life balance is important for Carers
The wellbeing of our CareGivers and Clients is our number one priority. We strive to allocate workloads so that no one feels stressed or faces work-related burnout. For our Carers to maintain the highest professional performance, they must be happy, healthy, and firing on all cylinders. Above all, we believe that your work should always complement rather than impact your personal life.
Striking a balance between fulfilling your work duties and enjoying time to yourself is something we champion here at Right at Home. We believe the best Carers are those who take care of themselves and focus on taking time to reflect and improve their performance. As well as enhancing your productivity both in and out of work, a healthy work-life balance can help you maintain low-stress levels or even prevent stress altogether.
Is being a Carer stressful?
Looking after vulnerable people and taking responsibility for their safety can be challenging. That's why we provide our CareGivers with the right tools, training and support to make sure that they can complete their work confidently, without stress or uncertainty.
A clearly structured schedule, with regular Clients, consistent appointments, and flexible hours helps our Carers to tackle a varied workload without feeling overwhelmed.
The Care Coordinators and Right at Home managers in your area will help you to set realistic and achievable goals, so you will always leave work feeling a sense of accomplishment. We also have proper processes in place to ensure everyone receives a full lunch break. This allows you to take the time you need to de-stress and clear your mind. 
We regularly check in with our staff, at every level, to address any areas of concern directly. This allows us to prevent our team from having heavy and unrealistic workloads and provides the flexibility that each individual requires.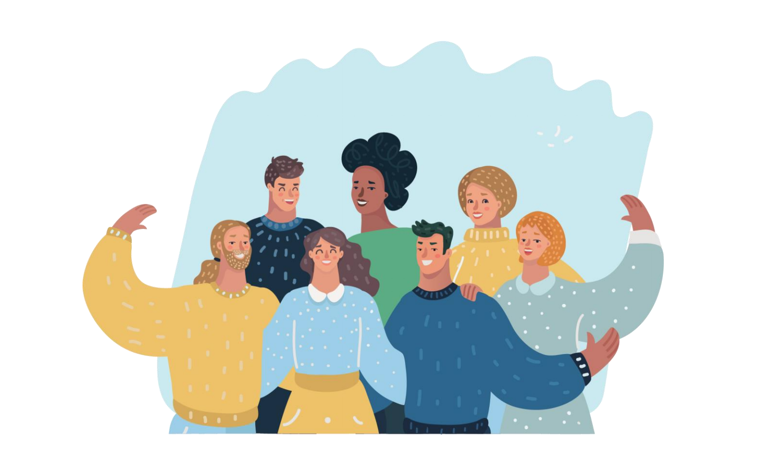 How many hours does a Carer work?
Depending on the position you seek, the hours you work will differ. Our CareGivers usually work between 16-45 hours each week. Our roles range from full time to part-time permanent positions, as we are dedicated to training and nurturing long-term team members. Naturally, our senior roles are more demanding and can involve longer shifts. Our part-time roles offer the flexibility of fewer hours, with the option to take on extra shifts. In most of our locations, we operate on a weekly rota system to ensure your hours are convenient for you.
Part-time Care Assistant
This is our most flexible role, with shift options ranging from early mornings to evenings and everything in between. We also offer weekend-only options. A part-time care job is a perfect choice for those with lifestyles that don't suit conventional working hours. 
Our part-time roles range from 16-24 hours per week, a perfect opportunity for those with childcare needs or other responsibilities outside of work. It is important to note that all of our care roles require full commitment and dedication. Though you will have some flexibility with choosing shifts, you will have regular appointments that are vital to building and maintaining trust with the Client.
Care Assistant/CareGivers
As a full-time Carer, your core minimum will be 24 hours per week. Whether it's a staff absence or holiday cover, there is always an opportunity to take on more hours. You could work up to 40 hours per week if you are interested in progressing your career.
While your average hours per week would be higher with full-time care roles, we can still offer the same flexibility as with part-time roles. If you need certain days of the week off, you can discuss with your manager and arrange this around the rota schedule.
Senior Care Assistant
This role typically offers the same hours as that of a regular Care Assistant, however, a number of hours per week are dedicated specifically to your leadership responsibilities. This will give you the time to train and support your colleagues and new Carers without affecting your time with the Client. As a Senior Carer, you will be challenged to grow and develop with constant training, meaning you will never feel stuck in your role.
Live-in Carer
As our most hands-on Client-facing role, you can expect to work around 8-10 hours a day when providing live-in care. This could see you working over 40 hours per week, so this is a dedicated role. You will always be relieved of your duties to allow for a sufficient break and you will receive continuous support from your manager with further assistance available when you need it via the on-call function. As a live-in Carer, you can build close relationships with the Client making every day feel like a joy to work.
Registered Care Managers
This is one of our most senior roles and as such you will have more responsibility. Although the standard working hours are 37.5 per week, you will be accountable for the health and safety of Clients and staff 24/7. You must ensure the emergency on-call mobile phone is covered at all times and cover any Carer duties when required.
Learn more about the different types of care jobs.
Why work for Right at Home?
We're proud to be amongst the very best care companies to work for in the UK. Our minimum care visit is one hour, so you won't be rushing against the clock to get from one Client to the next. You can take the time to slow down, concentrate and give each Client your full attention.
We recognise that every Client is unique, so we tailor personal care plans for individual needs. This takes away any guesswork for Carers; you will always know what is expected of you and understand how to deliver exceptional care to each Client.
Our personalised approach to care has earned us exceptional reports by the Care Quality Commission across our franchises. We have also received numerous awards at a local and national level, all thanks to the quality of care each member of our team delivers.
Discover why we are one of the best care companies to work for in the UK on our Join our Team page.