Homecare Reviews from our Clients
We provide high quality care at home for adults and seniors. Read care stories, personal experiences and homecare reviews from some of our valued Clients and their families.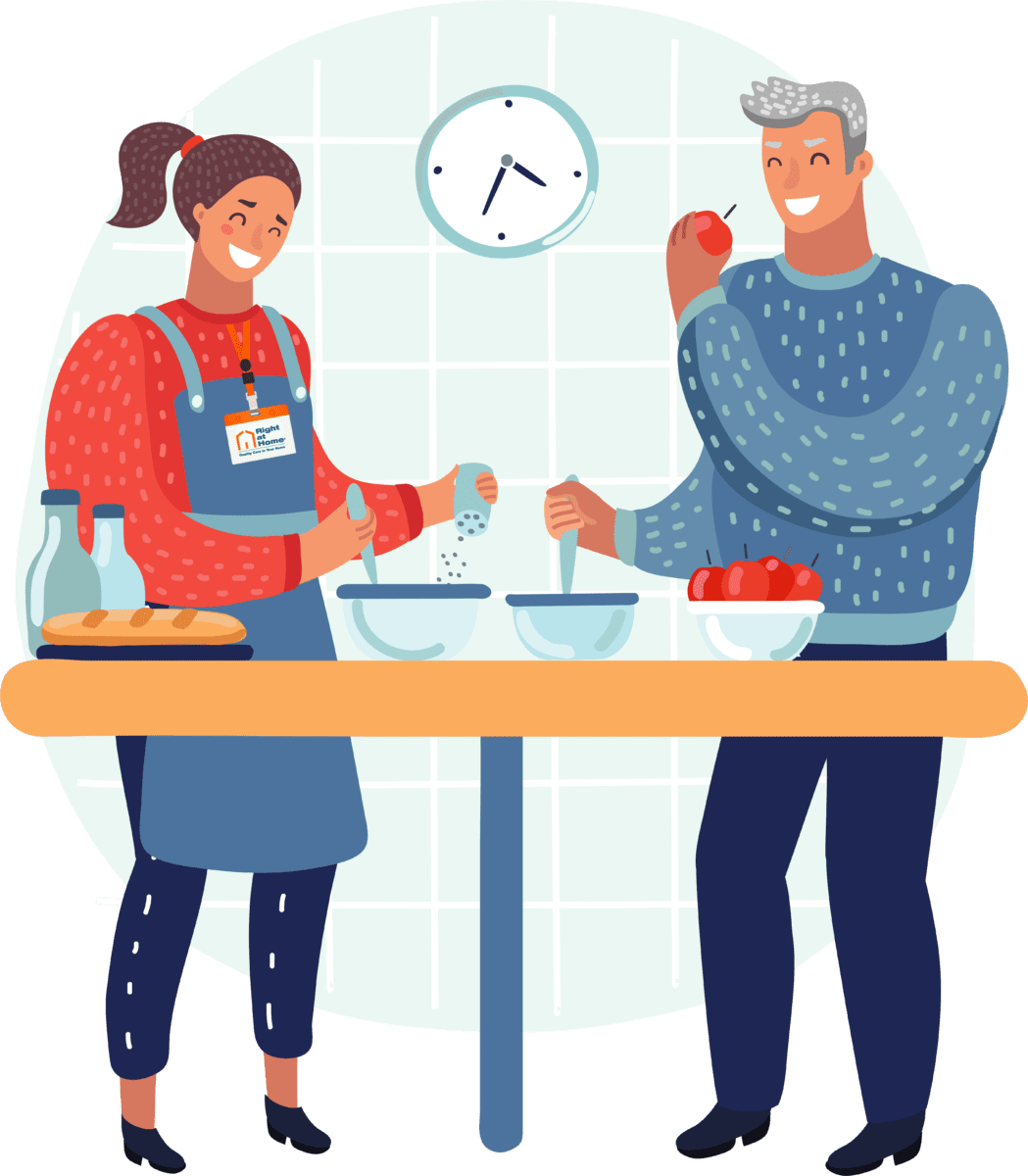 Discover our Clients' stories
At Right at Home, our homecare services are defined by quality. We are always delighted to receive positive reviews for our commitment to Client care. All of our Clients benefit from personal homecare services and unique experiences that suit their circumstances. Read stories and testimonials from some of our diverse group of Clients:


Betty's Story
Betty never wanted to end up in a residential care home, as she wanted to maintain her independence. Her children were delighted when they discovered Right at Home.


Sam's Story
Sam was diagnosed with Asperger Syndrome at a young age, but that never affected his keen sense of independence. His parents recruited Right at Home to support Sam.

Bob's Story
Bob spent many years as a soldier, which began to take a physical toll. His son got in touch with Right at Home to help Bob in his daily life.
We provide all our Clients with dedicated care
We pride ourselves on providing supportive and dedicated services at Right at Home for those who need it. Our priority is to keep our Clients in their familiar surroundings whilst allowing them to enjoy as much independence as possible.
We offer dedicated personal care and support to elderly people, as well as adults with physical disabilities who need extra support to live an independent life. Our fully-trained CareGivers are on hand for a range of services, from daily visits, to live-in care. We provide light housekeeping, great company for those who are lonely, medication reminders, and personal care. As you can see from our positive homecare reviews, we strive to provide the care that your loved one needs.
With Right at Home, you can have peace of mind knowing that your loved ones are in the best hands.
Live Reviews from Homecare.co.uk the UK's Leading Homecare Review Website
Right at Home Care Reviews
Read some of our great care at home services reviews:
Client Testimonial
Right at Home is a care company that goes above and beyond their duty of care. I have found that not only do they treat my husband with the utmost respect, but the care they provide for him is also second to none. Also, they support they give to me, both carers and office staff enables some respite for myself. I highly recommend Right at Home.
Lorraine N (Wife of Client)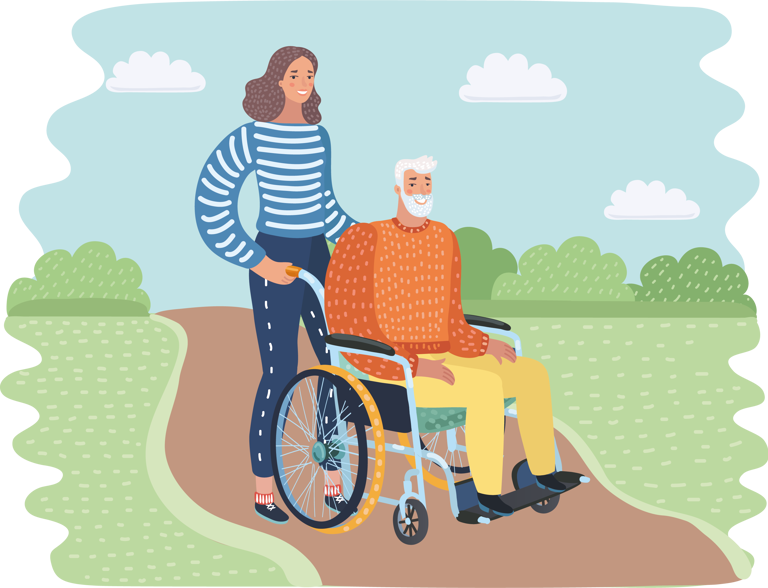 Client Testimonial
My parents have found the carers very very helpful, most pleasant, very kind, and friendly. They always have time and patience to help Mum in any way necessary. The backroom staff (management and admin) are also very helpful and listen to my parents' needs, and they adapt to their needs wherever possible. We would thoroughly recommend their services.
Vincent (Son of Client)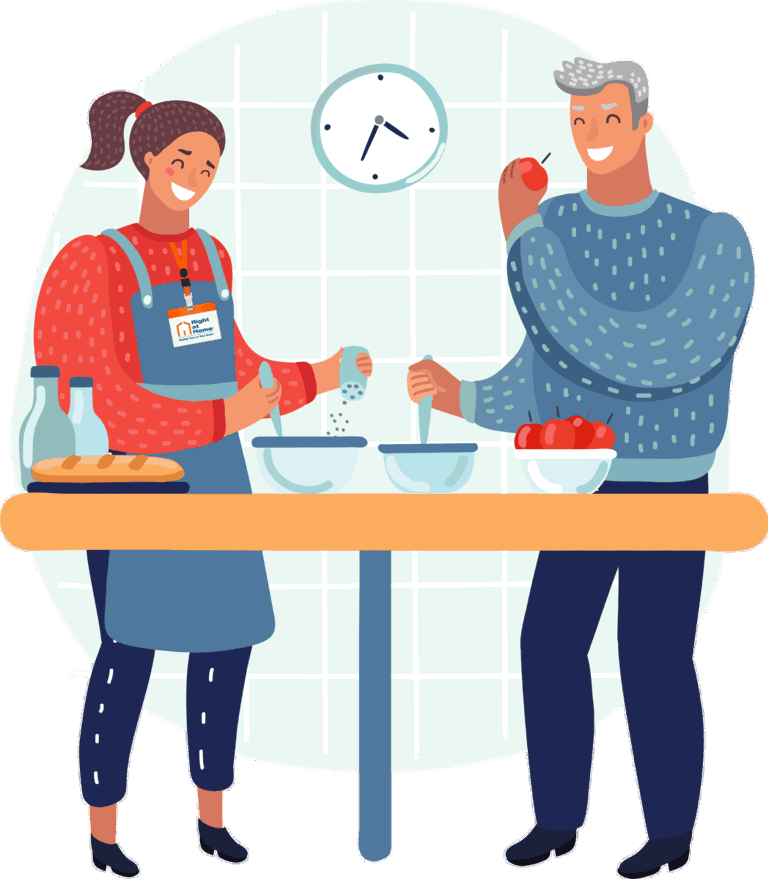 Client Testimonial
Five-star service where staff went above and beyond to care for our parents during the week when we were unable to be with them. They were always there to listen and support and showed care and dedication at all times. The matching process of carer to client worked exceptionally well. Clients are at the heart of this care organisation, coupled with top-notch efficiency and caring management with minimal 'red tape'. We would definitely recommend this caring, flexible, and reliable service.
Heather F (Daughter of Client)