Community Engagement for adults and the elderly
We are passionate about supporting Clients to maintain their independence and improve their quality of life.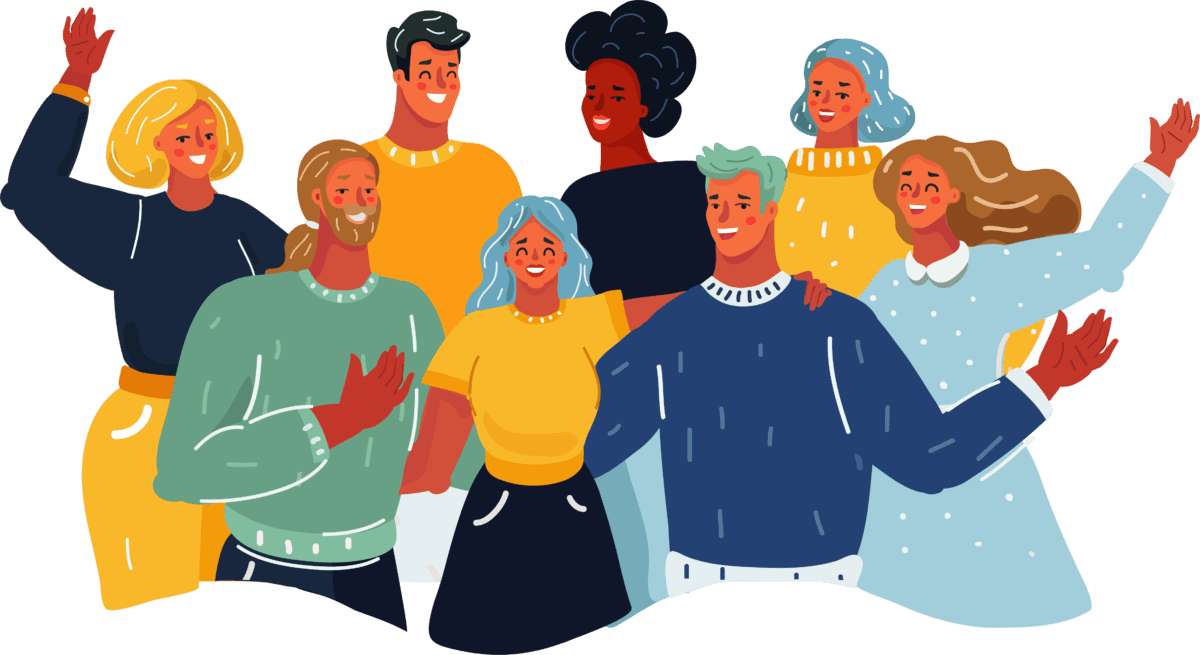 Activities in the local community
---
At Right at Home, we think our Clients' care and support should extend beyond the home. Where possible, we like to help Clients to get out and about in the local community. 
Whether it's a trip to the hairdressers or a weekly crafts club, we help all our Clients to live an active and healthy lifestyle in their community. Our priority is to maintain positive quality of life factors, beyond medical or healthcare in the home.
The importance of social interaction
---
We know that staying physically active and eating healthily have a range of benefits for the elderly and people living with disabilities. We recognise the importance of maintaining physical health, but it's often easy to overlook the importance of social engagement. 
Studies show that 45% of adults in England feel lonely. With those over 65 being one of the most vulnerable groups.
Not many people are aware that being lonely actually comes with physical health risks. Social isolation increases the risk of premature death, dementia, heart disease, stroke and mental health problems. Loneliness is a risk factor that may rival obesity and smoking. 
However, this doesn't mean that it can't be reversed. According to the British Heart Foundation, "many heart and circulatory diseases are caused by risk factors that can be controlled, treated or modified."
Loneliness and mental health
---
Elderly and disabled people can become lonely for a multitude of reasons. This could be because they have no close relationships with their friends and families, or loved ones have passed. They may also have health issues that affect their ability to communicate. 
Our Carers build strong friendships with their respective Clients, to counteract loneliness at its source. Even if some Clients struggle to communicate, our CareGivers find ways to support them, to make them smile and to offer companionship.
It's proven that there is a strong link between loneliness, depression and cognitive decline. If someone feels lonely and is also suffering from mental health issues, they may struggle to engage with their local community. 
We are passionate about helping Clients of all ages to engage in as much social interaction as possible. We offer companionship in the home as well as support on day trips in the local community. 
What are the social benefits of engaging in group activity?
---
Engaging in community-based social activities has a number of benefits for your health and wellbeing. Community engagement helps to prevent feelings of loneliness or social isolation. Many community-based activities include gentle exercise and mental stimulation, which keeps you active and can improve cognitive function. 
Meeting new people, or regularly catching up with old friends, can also greatly improve your mood and mental health. 
Our network of local offices runs a whole host of initiatives and events for the communities they support. These activities include:
Chair yoga
Craft workshops
Coffee afternoons
Inclusive cricket
Musical movement and music therapy
We also run activities for adults with dementia, such as dementia cafés and Singing for the Brain. Singing for the Brain, created by Alzheimer's Society, allows those living with dementia to sing a variety of songs in a fun and friendly environment.
These activities enable older adults to continue taking part in hobbies and interests they may have enjoyed in previous years. They can learn a new skill which they may not have thought was possible in later life.
How can Right at Home help you engage with your local community?
---
We want our Clients to feel satisfied with their quality of life, and our CareGivers can help in a variety of ways. As well as caring for physical needs, we also offer companionship services that champion community engagement.
Right at Home companionship services include:
Accompany you to your favourite activities, social groups or classes
Support with public transport
Support on a day trip
Emotional support
Being someone to listen and talk to
Our friendly and trusted team of CareGivers can also accompany Clients on holidays or day trips that are further afield. Our aim is always to help our Clients to enjoy living their life to the full!