A Tin Full of Wishes
Celebrating ten years of care in the community.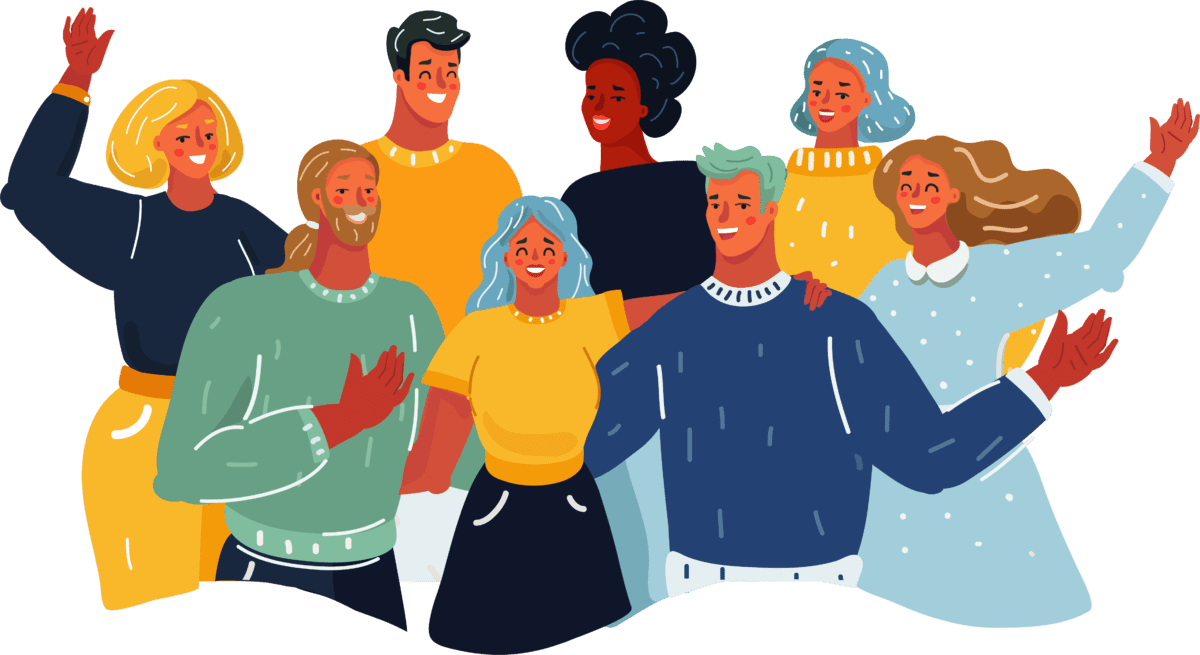 To celebrate our 10th anniversary, we are delighted to launch our 'Tin Full of Wishes' campaign. We want to give back to our communities and offer ten Clients the chance to make one of their wishes come true, following a difficult two years that has seen many forced to shield from family and friends for extended periods. 
Throughout the year, our CareGivers will nominate a Client for an experience that means something to them. We will come together as a network of 70+ franchises and work as one Right at Home family to make our Clients' wishes a reality. 
Our Clients come from all walks of life, but they all share an ambition to live life to the fullest, as independently as they can. We want to offer them an opportunity to enjoy an experience they have always dreamed of, or to relive an incredible memory from years gone by. We will work hard to fulfil wishes for ten lucky Clients, to show them our appreciation.
Why 'Tin'?
Traditionally when someone celebrates a ten year anniversary, they receive a gift of tin. Tin is synonymous with strength and durability - two things we have proven throughout the challenging times we've faced. Our campaign is a playful way for us to pay tribute to the tradition and show our appreciation to our Clients.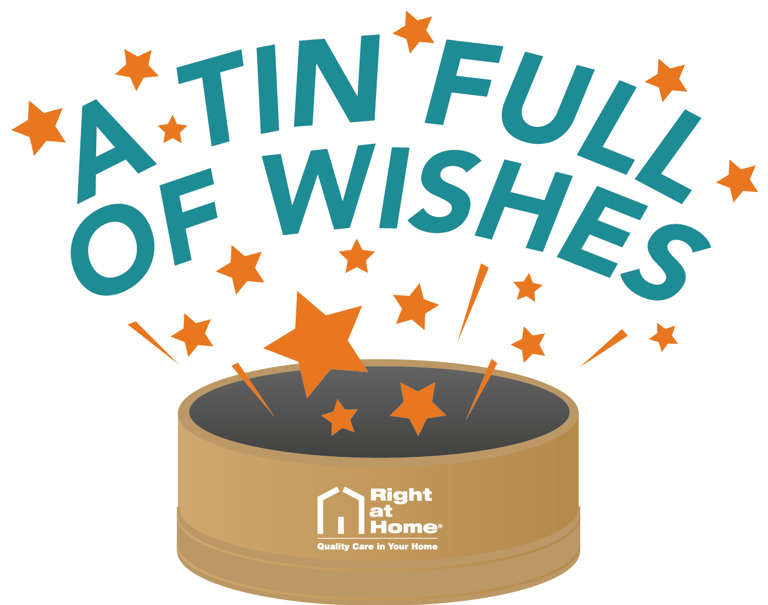 Ten years of care
After starting with just one franchise and growing to a network of over 70, we are proud to be standing strong ten years later. We are industry leaders with many prestigious awards under our belt. But what makes us special is the bond between our hard-working team and our Clients. 
Our Clients are at the very heart of everything we do and we consider them part of the family. Our care goes beyond essential duties, we strive to make a difference in their everyday lives. The 'Tin Full of Wishes' campaign is just another way for us to provide our Clients with exceptional care and support.
Bringing the community together
Actioned through community spirit and random acts of kindness, our campaign will see people come together to help make our Clients wishes a reality.
With the help of the whole community, we were able to grant our first wish for a very special Client with a big heart. Alison is a stroke survivor with a passion for figure skating. Her wish was to attend the live premiere of ITV's Dancing on Ice to see her favourite show up close and personal. 
Thanks to a bus donation from local charity Barbara Bus Fund and our CareGiver Jordan Lewis, who volunteered his time to drive, Alison was able to attend the recording from the comfort of her wheelchair. She really enjoyed the evening and was treated as a true VIP.
Discover more about what we have achieved over the past ten years in our impact report.