Ex-football coach and CareGivers receive VIP treatment at Southampton FC as his wish is granted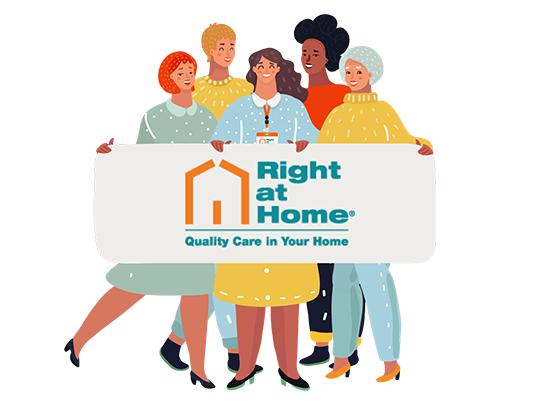 Published: 14/07/2022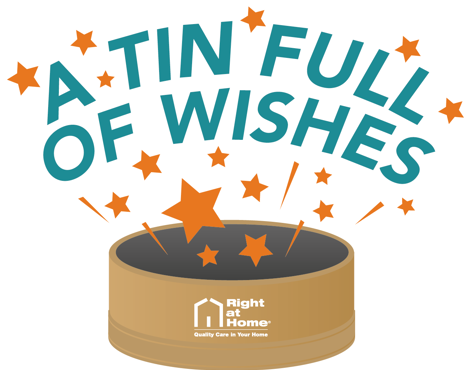 A former football coach was surprised with a VIP experience for him and his three Carers to watch his football team Southampton FC, at St Mary's Stadium, as part of Right at Home's tin-full of wishes campaign.
Wayne Hunt, 59 from Shirley Warren was nominated by his CareGivers at Right at Home Mid Hampshire as his determination and strength inspire them each day. Following worsening health conditions which left him unable to leave his home for almost five years, Wayne worked with his group of dedicated CareGivers to rebuild his confidence and leave his home again.
Wayne has been an avid Southampton FC supporter and lover of football for his entire life, with many fond childhood memories of watching games with his brother Gary, including cheering on Southampton in the 1976 FA Cup Final.
A former football manager for the Totton & Eling F.C. 18 and unders team, Wayne was a skilled coach and under his mentoring, his team went on to win the Hampshire league.
Wayne and his three CareGivers Grace Mitchell, Sam Gilroy and Stacey Vear were surprised with tickets to see the Southampton FC vs Crystal Palace match from the hospitality box, where they were given the full VIP treatment. Having recently received his first wheelchair, Wayne was able to leave the house with the help of his CareGivers who provide care for him daily.
CareGiver Grace Mitchell, Wayne Hunt and CareGiver Sam Gilroy
Proud of the recent progress Wayne had made and his determination to let nothing get in his way,  CareGivers wanted to surprise him with a VIP experience celebrating the team he has passionately supported for so long.
Commenting on the experience, Wayne Hunt said: "I really enjoyed my day visiting St Mary's stadium for the match, just a shame about the score! I went along with my three brilliant carers Grace, Sam and Stacey and I want to say a big thank-you to everyone involved for making it happen for me."
Nick Turner, Managing Director of Right at Home Mid Hampshire said: "All of us at Right at Home Mid Hampshire are so proud to be part of such a rewarding campaign. We're grateful to everyone who came together to help make Wayne's wish come true, from our National Office Right at Home UK, who organised the surprise, the CareGivers who nominated him, and of course the team at St Mary's Stadium."
Wayne's wish is the fifth to be granted as part of Right at Home's 10-Year Anniversary campaign – nicknamed a 'tin-full of wishes' after the traditional anniversary gift – to celebrate a decade of making a difference to their Clients' lives by awarding 10 wishes to 10 lucky Clients in 2022.
Right at Home are currently inviting more CareGivers to join their teams across the UK to begin their journey on a rewarding career in care. You can find out more about the different types of roles available here and view vacancies in your local area.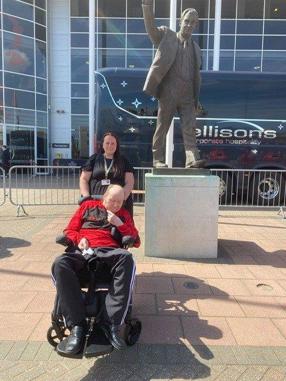 CareGiver Sam Gilroy and Wayne Hunt