Client 'bowled over' as CareGivers grant his lifetime wish to watch cricket at The Oval following stroke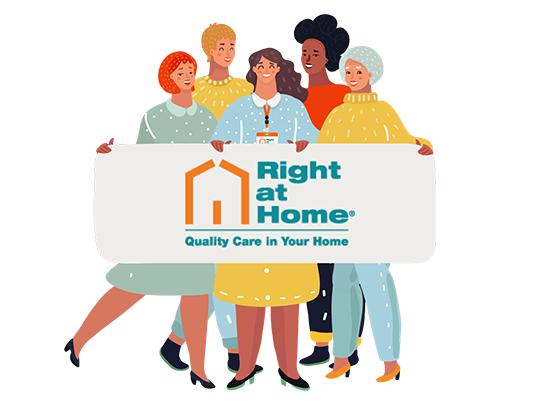 Published: 10/10/2022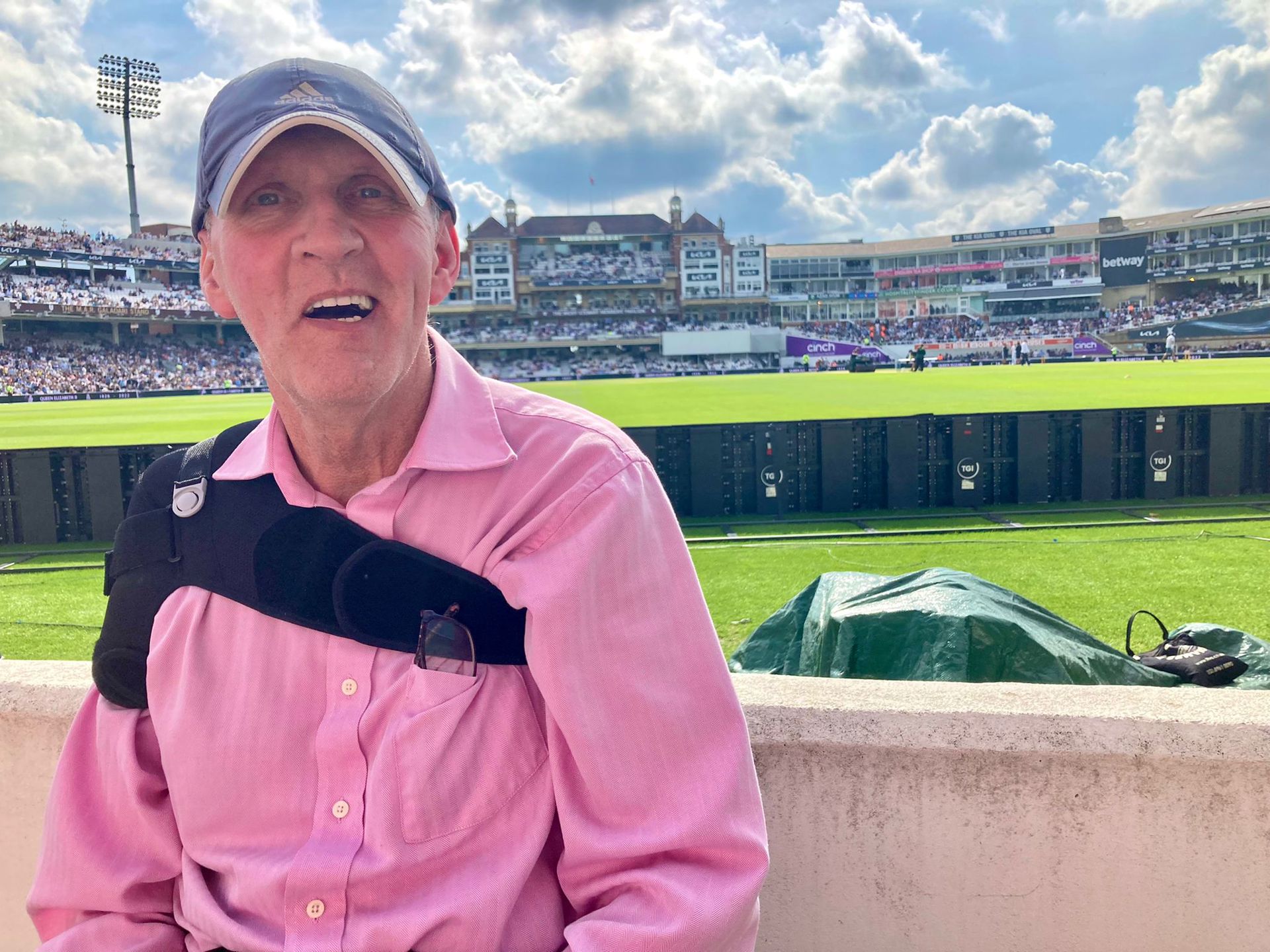 Nominated by his team of CareGivers who describe him as an 'inspiration', Steve Cobb was invited by organisers at the stadium to watch England Vs South Africa on the penultimate day of the test match and attended with his son, Jonathan Cobbs.
Steve experienced a stroke in September 2021 causing him to lose the use of the right side of his body. Prior to his stroke, Steve was an active person who played football twice a week, exercised daily and had a love for most sports – including a life-long love of cricket, which he often played when he was younger.
Over the last 12 months, unfortunately, Steve has been unable to physically participate in the sports which were previously an important part of his daily routine – so to attend a prestigious match at such a special ground was an obvious choice of wish.
Steve was nominated by RaH Medway CareGivers due to his resilience, positivity, and determination to rebuild his mental and physical health since his stroke. He has worked closely with family, CareGivers and The Stroke Association to re-learn how to speak, write, eat and complete many daily tasks that he could previously do without much or any thought.
Grantley Lynch, owner of Right at Home Medway said: "Our CareGivers were excited by the opportunity to help grant our Clients' wishes. Due to the strong bonds our CareGivers build, we received many nominations. However, Steve, who has received care calls for less than a year since his stroke, received an astounding number of nominations from his CareGivers. Being witness to incredible progress like this, demonstrates exactly our purpose in the social care sector and to truly make a difference to our Clients every day."
Jonathan Cobb, Steve's son, said: "My Dad is a fighter and I am so proud of how far he has come. My family was  overwhelmed when we were told Dad had been chosen to have his wish granted. We had a great day together and it was the icing on the cake that England won too!"
Wanting to give something back to The Stroke Association, Jonathan ran the 2022 London Marathon last month, to raise money for the charity and thank them for providing such great support and care for Steve and his family. He has so far raised, very impressively, over £6000 and you can still sponsor him by donating to the charity through his JustGiving page.   
Steve's wish was the eighth to be granted as part of Right at Home's 10 Year Anniversary campaign, which is celebrating a decade of making a difference to Clients' lives by granting 10 once-in-a-lifetime wishes.
If you are interested in joining a team that truly makes a difference to the lives of people in their local community every day, take a look at our vacancies in your local area here and give your local office a call to learn more about what Right at Home is all about.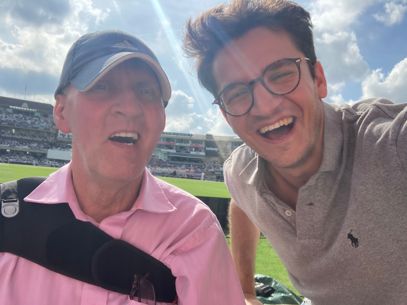 Steve attended with his son Jonathan, who ran the London 
Marathon for The Stroke Association.