CareGivers give animal-obsessed Client 'roar-some' day as his life-long wish to be a zoo-keeper is granted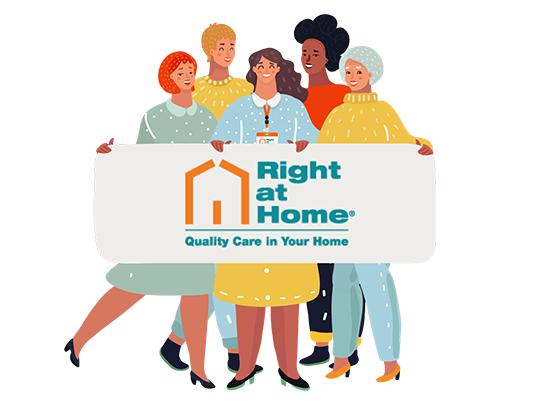 Published: 17/08/2022
An animal-lover's life-long wish has been granted, as CareGivers nominated him to spend the day as a zookeeper, as part of Right at Home UK's 'Tin-Full of Wishes' campaign.
Tony Edge, 67, a Client of Right at Home Portsmouth, was invited by Tilgate Nature Centre, to spend a day behind the scenes, as he got up-close-and-personal with several of the centre's animals, assisting keepers to undertake their morning routine.
Tony, who is living with autism, spends five days a week at a day centre for adults with learning disabilities, where he had been telling his friends that he was very 'excited' to feed some meerkats in the run up to the day. He also receives person-centred care calls each morning and evening from Right at Home CareGivers, in his home where he lives with his Mum, who is living with advanced dementia. Tony spends lots of time with his brother and sister-in-law who he often tells CareGivers are 'the best'.
At the nature centre, Education Officers Alex and Richard assisted Tony in feeding many of the centre's species including reindeer, goats, ponies, and his favourite, resident pigs, Margaret and Mabel. Tony also gave Barn Owl, Fezzywig, a health check, before having the opportunity to put on a raptor glove and take her for her daily walk! The day ended with Tony's favourite experience, as he had the rare opportunity to get inside the meerkat enclosure to feed the mob – many of which seemed to like Tony, climbing up on his legs and shoulders!
Jodey Pritchard, Team Leader at Right at Home Portsmouth said: "We nominated Tony for the campaign because every visit that we go to, he always brings a smile to every Carer's face. He is always grateful for everything we do for him, no matter how big or small and it brings us so much joy to see his face light up when he spots animals in his garden or when we take him out. He's just a pleasure to be around.
"I don't see being Tony's CareGiver as a job – it's not a job, it's just a pleasure to do. I'd recommend becoming a Carer to anyone, it's so rewarding, especially on days like today when you can see the difference you can make to someone. It's worth every small moment."
Alex, Education Officer at Tilgate Nature Centre said: "When we read Tony's story and heard about the Tin Full of Wishes campaign, we wanted to help to grant his zoo keeper wish! We wanted to provide him with something that he could remember and take back to his friends and family and hopefully give him an insight into what it really is like to be a zoo keeper for a day. We've really enjoyed having Tony help us out for the day and hope that getting up-close-and-personal with our animals has been everything he wished for!"
The team at Tilgate Nature Centre gave Tony a special Meerkat Paperweight to take home to remember his special day as a zookeeper which he was 'really happy' to receive. His wish was the sixth to be granted as part of Right at Home's 10 Year Anniversary campaign, a 'tin-full of wishes', which celebrates a decade of making a difference to Clients' lives by granting 10 once-in-a-lifetime wishes.
If you or your loved one are looking for quality care to help you to live independently for longer, in the comfort of your own home, find your closest office on our website and speak to a member of our friendly team today.
Tony had the chance to get up-close-and-personal
to lots of animals including reindeer, pigs and meerkats