Alzheimer's Society Annual Lecture – 30 years of breakthroughs in dementia diagnoses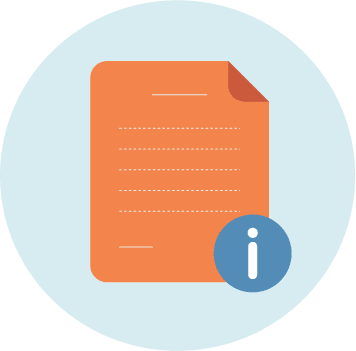 Published: 23/03/2022
Right at Home UK at the Alzheimer's Society Annual Lecture 2022
Right at Home UK is the only homecare company partnering with the Alzheimer's Society, which has seen us raise more than £65,000 over the past three years. When we originally wanted a national partnership charity the response from our network was that we should choose a charity that supported the issues faced by many of our clients. With almost half of our Clients living with dementia, the Alzheimer's Society was the obvious choice. Our relationship with them has gone from strength to strength over the years including fund raising, and volunteer work. Right at Home UK were recently invited to the Alzheimer's Society Annual Lecture to better understand the latest research they're involved with, and the challenges faced.
We wanted to share a little bit of what we learnt and how important Alzheimer's research is for the future.
Leading lights in research over 30 years
Professor Nick Fox received Alzheimer's Society Research Fellowship in 1993 and has specialised in dementia research ever since (hence the 30-year focus of the evening). Nick pioneered a lot of the early work around brain degeneration with Alzheimer's, starting by simply drawing by hand on scans of the hippocampus and comparing it with later scans. Though technology and diagnosis have moved a long way since then, the challenges involved remain huge. There have been breakthroughs in earlier diagnosis for Alzheimer's including scanning, genetics, and protein changes in the brain, however compared to cancer treatment, where there is a clear diagnostic pathway and services available, Alzheimer's remains stigmatised and underfunded.
Dr Antoinette O'Connor was second speaker of the evening and worked with Nick Fox on her PhD in familial Alzheimer's disease. Dr O'Connor shares a lot of the same reasons for getting involved in Alzheimer's research as we do as she first became interested in the field while working as a Care Assistant while at university. Her focus is on developing new types of blood testing for specific types of dementia and has already discovered that in some cases changes can be seen ten years before any symptoms develop, offering huge opportunities for early-stage treatments.
People should seek help as soon as they begin to have significant memory problems – most people don't want a diagnosis as it's perceived as a 'slippery slope' (the opposite of cancer where people mostly do want to know and want to be treated).
The next speaker of the night was Dr Ashwin Venkataraman who is working in a particularly exciting area training AI to assist with brain scanning. The ultimate goal is to be able to use AI to identify and help treat dementia at various stages. During his research he's found that an astonishing 40% of people with dementia in the UK are undiagnosed.
The final speaker of the night, Dr Charles Marshall, is focussed on the need for better understanding the specific diseases causing dementia in order to best target drug therapies for it. Unspecified dementia is still far too common as a diagnosis, but the hope is that with better diagnostic centres and access to more advanced equipment better diagnoses can be found.
"The Annual Lecture really reinforced the importance of getting a diagnosis for dementia. The Lecture confirms there has never been a more important time for the homecare sector to assist people living with their experience of dementia to continue to live as fulfilling a life as is absolutely possible, in the familiarity of their own homes, and continuously on their terms"
Simon Osborne
|
Head of Quality and Compliance for Right at Home UK
We're proud to be supporters of the Alzheimer's Society and to continue to help fund their important work but what this evening showed us more than anything is how important it is to find out earlier, to provide the best care possible, and to do everything we can to support their research.
With that in mind we would encourage everyone to find out more about joining dementia research, anyone over the age of 18 can sign up and people with and without a diagnosis are able to register.
Facts and figures 
One in four people who died of COVID-19 had a diagnosis of dementia
Diagnosis rates for dementia in the UK have fallen consistently for the last four years
Less affluent areas and ethnic minorities have much lower diagnosis rates
In some areas of the UK only half of people with dementia get a diagnosis
1 million people in the UK will have dementia by 2050
Within the next 20 years, 102 million people globally will be living with a diagnosis of dementia
75% of people living in residential care have a diagnosis of dementia
Dementia currently costs the UK economy £26 Billion per year with additional hidden 'unpaid carer' costs
Source: Alzheimer's Society Annual Lecture