Tips for keeping our elderly community safe this winter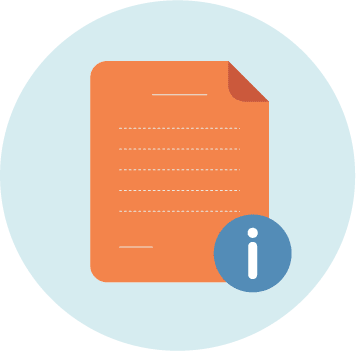 Tips for keeping our elderly community safe this winter
Published: 27/08/2021
Winter is here, and with it is the increased likelihood of freezing temperatures and wintery conditions. But there are simple things we can all do to be good neighbours and CareGivers to help keep loved ones warm, safe and comfortable. After talking to our CareGivers, we have compiled our top five tips to help us all be more prepared this winter season.
Getting older can leave us more vulnerable in the colder months as our bodies respond differently to different temperatures. When we start to feel cold, this usually triggers us to do something to warm up: from adding more layers or turning up the heating. If our body temperature drops below 37C, dangerous problems like increased heart rate and blood pressure, liver damage and heart attack, can arise. Hypothermia can set in if our temperature drops below 35C. Left untreated, hypothermia shuts down the body's heart and respiratory systems – one of the leading causes of excess winter death.
As homecare specialists, we often see our Clients making decisions during the winter months which can have an adverse impact on their health and wellbeing. This includes turning the heating down, or off, to save money; not wearing the right clothing for the weather; or being unaware of the temperature drop outside.
We also have a number of Clients living with Dementia and Alzheimer's, which presents its own challenges in the winter, such as forgetting how to operate the heating, or fire, or placing something too close to a fire so it becomes a risk, or they leave the house, not properly wrapped up against the cold.
At Right at Home, as professional CareGivers we are alert to the senior members of our community. But as friendly neighbours, we also care about those living around us. Based on our experiences, we would like to share five tips to help us all be aware of people in our community, who may need a little extra support this winter.
1. If you have senior members in your family or friendship circle, create a rota of people who can regularly call in to check your loved one is warm and safe. Check they have the appropriate clothing. Check the cupboards are stocked with the right kind of food. Check the temperature of the room.
2. Pop in on your neighbours and loved ones for a quick "hello". As well as alleviating their loneliness, it allows you to check the temperature of a room, and to ensure there is no fire-hazard on or near the appliances. It is also worth investing in a carbon monoxide alarm, especially if you notice the heater may be quite old.
3. If you have a good relationship with seniors around you, and they are comfortable with you in their homes, why not offer to insulate any drafty windows. Adding strips of sealing tape or foam around the edges, or a sticky-backed film (even bubble wrap) onto the window can help to keep the warmth in, and the cold out.
4. When you're out and about, try to observe the people around you, are the elderly people you pass adequately dressed for the weather? A friendly conversation can give you an idea if the person has forgotten to put a coat on, or if there is an underlying issue. When you shake their hand, do they have gloves? We're not saying you have to buy everyone a pair of gloves, but you may encounter a situation needing a little extra care, and a trip to the charity shop.
5. When the paths are icy or covered in snow, offering a little support can bring confidence to someone who is struggling to safely navigate the pathways. If someone falls, keep them warm as you call for help; don't try to help them up, in case they have broken a bone. When they are at home, an unchecked break can be limiting and lead to a more serious problem if not seen to, so ensure to get it checked out.
Being aware of our seniors doesn't need to be a costly effort, but it does require a little time and vigilance. By working together, we can help to keep our community safe this winter.